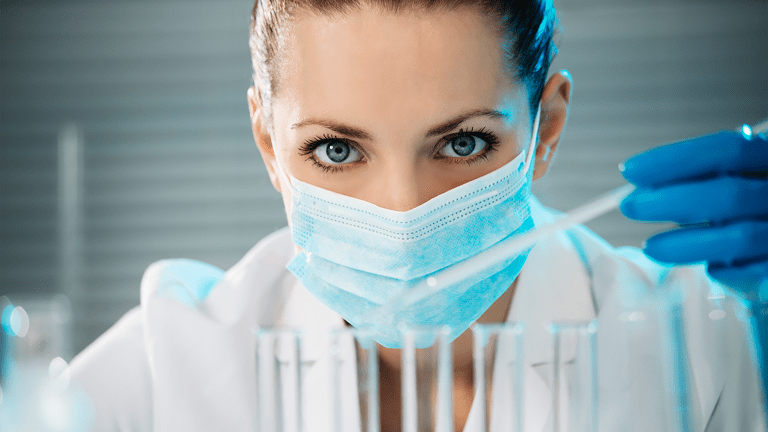 "Battles are won by slaughter and maneuver. The greater the general, the more he contributes in maneuver, the less he demands in slaughter." ― Winston S. Churchill
Note: To comment on this article or to get these articles free every day before the market open to your 'in box' as published, just hit the + Follow button in the upper right-hand corner of this site.
Today we look at a small biotech concern that came public just over two years ago and currently trades right at $4.00 a share. Is it a Buy, Hold or a Sell? We attempt to answer that question within the investment analysis presented below.
Company Overview:
Flex Pharma (FLKS) is a Boston based biotechnology company that was founded in 2014 and came public early in 2015. The company is focused on developing solutions for the problem of muscle cramping and spasms. The company has a spartan market cap of approximately $70 million.
​
The foundation for the company's science stems from research that won the 2003 Nobel Prize in Chemistry. In fact, the 2003 Nobel Prize in Chemistry was awarded to Roderick MacKinnon who is also Flex Pharma's Scientific Co-Founder and Co-Chair.
Product Portfolio & Pipeline:
Flex Pharma currently has a product on the market called HOTSHOT. This product is aimed at the sports and fitness market to helps athletes overcome muscle cramps. It's a 1.7 fluid ounce shot you drink that is made out of a proprietary mix of organic ingredients that claims to help neuro muscular performance. The product was launched in June of 2016. The company did about $1.3 million in total revenue for the product in 2017. The company is considering strategic alternatives for HOTSHOT as it does not exactly fit in with the main thrust of their pipeline.
The firm's pipeline is focused around FLX-787. This drug candidate is a co-activator of TRPA1 and TRPV1. The mechanism of action for the drug is described as chemical neurostimulation. FLX-787 works topically to produce a sensory signal by activating nerves in tissue.
Muscle cramping and muscle spasms is a common problem with severe neurological diseases. For example, 95% of ALS patients report having cramps and 57% of ALS patients sought treatment to mitigate cramping. Cramping will range in severity and frequency, but there is a vast population of individuals who experience a lowered quality of life as the result of cramping and spasms.
​
There are currently no approved products for the treatment of cramping in ALS and neurologists are confronted with limited options for patients suffering from MS spasticity. Also, most current options are suboptimal due to the potential side effects. For example, two of the commonly used therapeutics for cramps are Quinine and Mexilitine, both have black box warnings.
FLX-787 is in early stages of development. So far there have been no drug related Severe Adverse Effects commonly known as SAEs and only some mild to moderate AEs that were mostly GI-related. Early last November, the company announced positive topline data for FLX-787 from its Australian trial in ALS patients with frequent muscle cramps. FLX-787 demonstrated a statistically significant percentage reduction from baseline in both cramp-associated pain intensity and stiffness, compared to placebo.
FLX-787 is currently being evaluated in several trials. The first is a Phase 2a spasticity clinical trial in patients with MS. The enrolment process was completed for this trial back in November of 2017 in Australia. The company reported encouraging topline for this trial at the end of March. The other two trials are based in the United States. The first trial is testing FLX-787 in ALS patients who suffer from muscle cramps. FLX-787 is being developed for ALS under fast track designation which was granted by the FDA back in July of 2017. The company expects to report top-line data from the trial by early 2019. The last trial is a Phase 2 in patients with Charcot-Marie-Tooth disease who suffer from muscle cramps. The company expects to report top-line data from the trial in early 2019.
Analyst Commentary & Balance Sheet:
Analyst coverage on Flex is sparse as one might expect given its under $100 million market capitalization. On April 6th, Jefferies reissued its Buy rating and $12 price target on FLKS. On May 2nd, Cantor Fitzgerald reiterated its Hold rating albeit with a $6 price target. The next day, H.C. Wainwright maintained its Buy rating with a whopping $40 price target. The company ended the first quarter with just under $25 million in cash on the books. First quarter operating expenses including R&D were just over $8 million. It is likely Flex will have to do an additional capital raise before the end of 2018.
Outlook:
Flex has some traits I look for before making a small investment within a well-diversified. While not my favorite sub-sector of the market, the company does have some potential catalysts on the horizon. That said, Flex does not have enough 'shots on goal' to merit a full investment. I have chosen to take a small 'watch item' position via a Buy-Write option strategy. This is more of an attractive short-term bet to me than a stock I have any sort of long-term conviction in at the moment.
Highly Recommended: Many of these stocks covered in these pages make ideal Buy-Write candidates. For those that want to learn about more advanced option strategies to put in their investor 'toolbox', I highly recommend the free 30-minute report and 7 minute video my Investors Alley's colleague Jay Soloff has put together. Jay has been teaching about and using option strategies successfully for two decades. The free video and report can be downloaded HERE