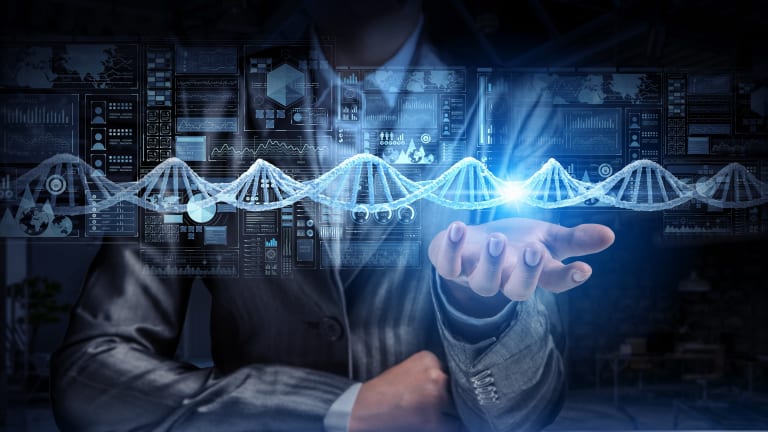 Celgene: Is The Bottom In?
After the first quarter earnings report and revised guidance the stock of this biotech stalward seems to have bottomed.
Curiosity is only vanity. We usually only want to know something so that we can talk about it. ― Blaise Pascal
It has been a challenging six months for shareholders of biotech stalwart Celgene (CELG). The stock as can be seen below has been a poor performer in the overall market. The company and its shares have been hit by a series of trial disappointments and worries about whether a major pipeline asset will see eventual FDA approval.
However, the company delivered solid first quarter results last week which included encouraging guidance. The numbers and management comments have triggered a more positive view on the stock in the analyst community. It is quite possible that last week might prove to be the start of forming a bottom in the stock. I have increased exposure to Celgene based on this outlook via Buy-Write orders ➙ What does 'Buy-Write' mean?
Let's take a quick look at Celgene's first quarter results, guidance and the positive analyst commentary that followed this first quarter earnings report.
Earnings Highlights
The company posted earnings of $2.05 a share, nine cents a share over expectations.
Revenues increased over 19% year-over-year to $3.54 billion. Celgene saw good growth in all of its major products.
REVLIMID: $2.24 billion up over 18% Y/Y
OMALYST/IMNOVID: $453 million up over 24% Y/Y
OTEZLA: $353 million, up over 45% Y/Y
ABRAXANE: $262 million, up 11% Y/Y
Guidance
The company provided guidance for $14.8 billion in revenues which was at the top of its previous range ($14.4 billion to $14.8 billion) and for EPS of $8.95 a share which was slightly above its previous guidance (~$8.70 to ~8.90).
Management also gave an update on its key pipeline drug ozanimod which was the main asset the company got when it acquired Receptos (RCPT) for $7.2 billion in July of 2015. Celgene now expects to resubmit the New Drug Application in the U.S. as well as the Marketing Application for ozanimod in Europe for relapsing multiple sclerosis during the first quarter of 2019. Alleviating concerns that the Refuse to File letter the company received from the FDA a few months ago would take longer to resolve.
Analyst Commentary
Here is a sampling of analyst opinion since Celgene posted quarterly results on May 4th. Credit Suisse ($129 price target – Reissued Buy rating), Barclays ($107 price target – Reissued Buy rating), Oppenheimer ($163 price target – assigned new Buy rating) and Leerink Swann ($115 price target – Reissued Buy rating). Cantor Fitzgerald did reiterate a Hold rating. However, its $112 price target is higher than that of Barclays who has a Buy rating on the stock, and more than 30% above the current trading levels of the stock. Leerink's analyst noted that Celgene appeared undervalued based on the "value of the company's existing products, and tangible late stage pipeline".
The previous week the respected analyst firm Evercore ISI reissued its Outperform rating and $155 price target on Celgene. Evercore's analyst called the recent sell-off in the stock an "overreaction to the bear thesis of a one-to-three-year delay in refiling its marketing application for MS med ozanimod. He expects the company to resubmit its application by late summer/early fall, adding that the potential two-year animal study related to the safety of principal metabolite CC112273 could be done on a post-marketing basis". It appears now Celgene will resubmit its NDA for ozanimod a quarter before Evercore's range.
Verdict
After six months of challenges in the market, Celgene feels like it is ready to get back on track. Revenue growth should continue to be in the high teens, the stock is cheap at approximately 10 times forward earnings and its main pipeline asset looks like it will be heading to approval sometime in 2019. It appears to be a good time to add a bit of exposure to this beaten down biotech stalwart.
For those that want to learn about more advanced option strategies to put in their investor 'toolbox', I highly recommend the free 30-minute report and 7-minute video my Investors Alley's colleague Jay Soloff has put together. Jay has been teaching about and using option strategies successfully for two decades. The free video and report can be downloaded HERE