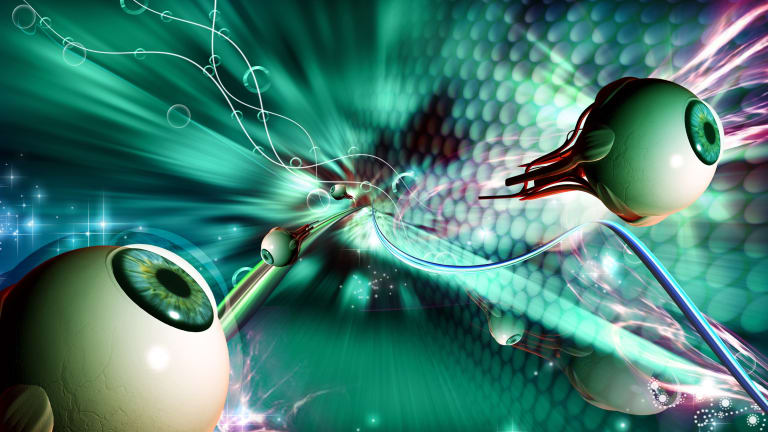 Behind The Recent Rebound In Ocular Therapeutix
The stock of Ocular Therapeutix is starting to rebound. We discuss some quick reasons for the new strength below
If you found this story via twitter, stocktwits or other medium and want to have these articles sent to you automatically as published; just hit the 'follow' button at top right corner of site
The shares of Ocular Therapeutix (OCUL) fell some 40% in the third quarter of this year. However, the oversold stock of this ocular concern has started to rebound in recent sessions and could continue to claw its way back to previous highs over the coming weeks. The company has seen some positive news flow that could fuel this rally. We highlight three positive piece of news below.
In late September it was announced that dosing is underway new 80-subject Phase 3 clinical trial evaluating the company's primary product Dextenza for the treatment of symptoms of allergic conjunctivitis (AC). The study will assess the efficacy of Dextenza compared to placebo through a series of allergen challenges over a 30-day period. If all goes well, the company will file a marketing application for this indication sometime in the first half of 2020. The FDA has already approved Dextenza in December 2018 for ocular pain following ophthalmic surgery and in June 2019 for ocular inflammation following ophthalmic surgery.
Friday, H.C. Wainwright reiterated their Buy rating and $9 price target on Ocular Therapeutics.  This is the first analyst rating on this small ocular concern since Piper Jaffray reissued their Buy rating and $8 price target on July 26th.
Finally, and probably most importantly, the J-code that was issued a quarter earlier than expected for intracanalicular use from the Centers for Medicare and Medicaid Services became effective October 1st. The J-Code replaced an earlier C-Code. The CEO of the company noted the importance of this J-Code in the following way 'J-codes are more widely recognized by commercial insurance and Medicare Advantage and Part B plans, and physician familiarity with J-codes should allow for a simpler and more convenient reimbursement process that we believe will further contribute to DEXTENZA's commercial potential'. This development should boost the sales ramp of Dextenza starting with the reporting of fourth quarter results.
And this is a quick summary why the stock of Ocular Therapeutix might be starting to rebound and could potentially continue to do so.
Every Monday morning we atThe Biotech Forumput out new research on an undervalued small or midcap stock. If you are registered to receive our weekly free reports, you would have received our latest trade idea in your 'in' box before the bell Monday morning. This week's report revolved around an intriguing mid-cap biotech stock. If you are not signed up yet for thisfreeservice, just clickHEREto download that latest report. This action will also ensure you receive all future free weekly reports as published as well.