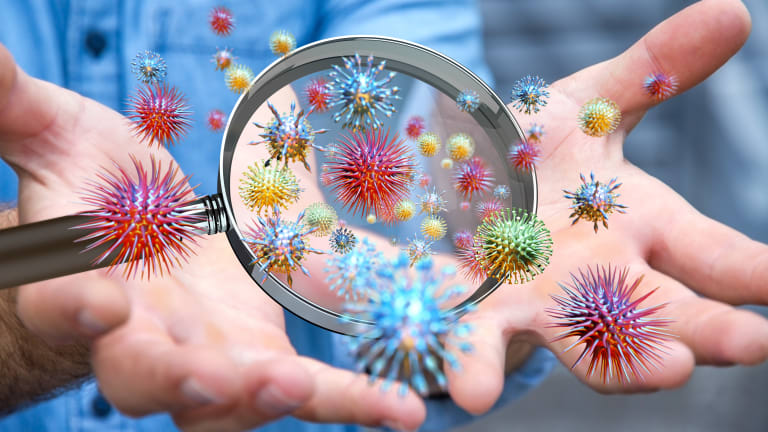 An Off The Radar Biotech Under $5
Is this Busted IPO biotech concern a Buy, Sell or Hold?
We take a look at a 'Busted IPO' that is currently selling for just south of $5.00 a share. Is this 'off the radar' biotech concern a Buy, Sell or a Hold? We take an in depth look in the paragraphs below.
Company Overview
Chimerix (CMRX) was founded back in 2000 and is headquartered in North Carolina. The company came public in 2013 and current sports an approximate market cap of $225 million.
The small biotech enterprise is dedicated to discovering and commercializing treatments which improve outcomes for immunocompromised patients. Management believes that antivirals they are developing could reduce the frequency of various viruses (including norovirus and other dsDNA viruses) while simultaneously avoiding increased risk of other opportunistic infections, in turn providing a significant benefit to patients and the healthcare system as a whole.
Management at the firm brings a wealth of experience to the table, including prior service at the likes of Pharmasset (before it was acquired by Gilead), GlaxoSmithKline, Bristol-Myers Squibb, Sanofi and others.
Pipeline
Their pipeline seeks to address four indications and is scattered across various stages of clinical development.
​
IP protection is strong, with patents expiring in 2034 for lead candidate brincidofovir and in 2036 for CMX521. The first of these has demonstrated high in vitro potency across all herpes viruses, adenovirus subtypes and other DNA viruses that cause disease in humans. Management has opted to develop both oral and intravenous formulations, with potential indications including the treatment of serious AdV infection, smallpox, serious viral infections in stem cell transplant (HCT) patients, and the treatment of BK virus in kidney and HCT transplant recipients.
The first step is simply getting approved and on the market, which the company intends to do by addressing pediatric and adult allo-HCT patients via the global AdAPT study in which enrollment is ongoing. It's a known fact that HCT patients face around 20% mortality in the first year following transplant with higher risk coming with the reactivation of more than one virus.
​
It's also estimated that that around 8,000 AdV hospitalizations occur annually in the United States beyond transplant, with other at-risk populations including newborns with severe combined immunodeficiency, cancer patients on chemotherapy, those on biologics for autoimmune diseases and more.
Data is expected from the AdAPT study in 2019 and could potentially support regulatory approval. As prior data has demonstrated a lack of gastrointestinal side effects, the drug candidate will likely be ushered into several phase two studies for the treatment of multiple viruses (BKV, AdV, CMV, etc). Considering the potential markets being addressed, it´s quite puzzling to see the stock valued at close to its current cash position.
​
Benefits of developing the IV formulation of brincidofovir include the ability to deliver level exposure to key organs, the ability to deliver the drug to difficult-to-reach regions such as the brain and the potential to be utilized for both treatment and prevention of DNA viral infection. No dose-limiting adverse events have been observed so far and data is expected in the second half of the year from phase 2 studies evaluating multiple doses in adult HCT recipients.
As for brincidofovir in smallpox, survival benefit has now been established in two animal models and preparations are underway for submission of their MAA to the EMA as regulators indicated that data was sufficient to move forward. In the US on the other hand, their NDA will have to wait until 2019 after pivotal studies are finished. On the first quarter conference call management claimed to be making progress with a potential procurement contract due in part to reauthorization of PAHPAI (the Pandemic and All-Hazard Preparedness and Advancing Innovation Act of 2018 now being considered by Congress).
As for their follow-up drug candidate CMX521, it is looking to be the first specific antiviral for norovirus. The first subject was dosed in December and data is anticipated later this year. The company estimates that there are over 700 million cases of norovirus each year causing an economic toll upwards of $60 billion. So far, in vitro data has shown levels of the antiviral to reach that needed for efficacy just 2 to 4 hours after drug exposure. The 24-hour half-life is suggestive of once-daily dosing being the best choice going forward.
​
Two distinct segments of opportunity have been identified, consisting of the treatment of chronic norovirus infection and the prevention of acute norovirus infection. Optimism is warranted considering the drug candidate targets the region of the virus that is common to all strains and is preferentially delivered to cells that norovirus infects. Thus far the safety profile appears solid both in vivo and in vitro. Investors interested will learn more at managements oral presentation at the International Conference on Antiviral Research in mid-June.
Analyst Commentary & Balance Sheet
The view on this company and stock is mixed in the analyst community. In February JP Morgan downgraded the stock based on the lack of catalysts in the near term (nothing related to fundamentals). The same month H.C. Wainwright initiated coverage with a $10 price target, stating that investors were unfairly discounting the opportunity in the firm´s pipeline and noting drug candidate brincidofovir´s antiviral activity demonstrated across all five families of DNA viruses.
For the first quarter the company reported cash and equivalents of $209.4 million, which accounts for the majority of its market capitalization. Net loss slightly increased to $19.8 million, with research and development costs also rising to $14.4 million.
Verdict
Chimerix has multiple 'shots on goals' and is extremely well-funded at the moment. However, it is in a notoriously difficult space, has mixed analyst views on its stock and lacks near-term catalysts. This stock would be a terrific candidate for a Buy-Write option strategy given the lack of near-term downside given cash position and tight trading range over the past two years. Unfortunately, no options are available against its shares. Therefore, at best the shares merit is a small 'watch item' holding within a well-diversified biotech portfolio in our opinion.
For those that want to learn about more advanced option strategies to put in their investor 'toolbox', I highly recommend the free 30-minute report and 7 minute video my Investors Alley's colleague Jay Soloff has put together. Jay has been teaching about and using option strategies successfully for two decades. The free video and report can be downloaded HERE