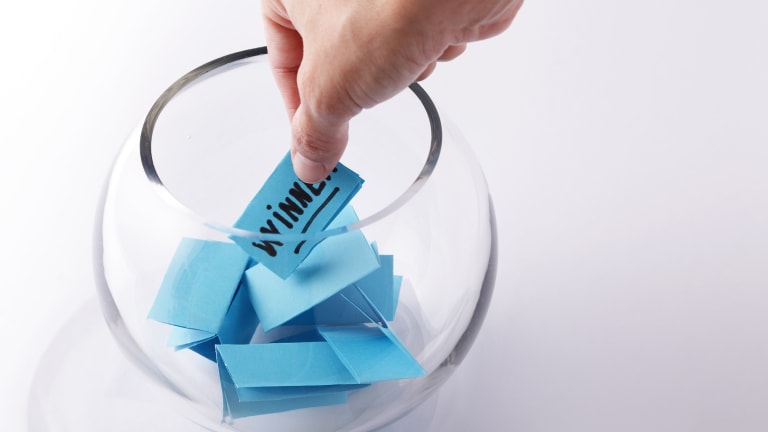 A $9 Biotech 'Lottery Ticket'
An intriguing albeit risky small cap biotech stock.
Today we introduce to a high risk/high reward developmental biotech concern that is off most biotech investors radars at the moment. It is an intriguing albeit risky small cap in one of the highest beta parts of the market. We take a 'deep dive' into this name in the paragraphs below.
Company Overview
Tocagen (TOCA) is a clinical-stage biopharmaceutical company based just outside lovely San Diego that was founded in 2007 and came public just over a year ago. The shares currently trade for just north of the $9 level and sport an approximate market capitalization of $180 million.
Development Emphasis and Pipeline
Tocagen is developing broadly applicable product candidates for the treatment of cancer. The company is achieving this feat by leveraging their cancer-selective gene therapy platform built on retroviral replicating vectors. The product candidates are designed to activate a patient's immune system against the cancer they have. The platform, utilizing retroviral replicating vectors, is designed to selectively deliver therapeutic genes into the DNA of cancer cells. The company's form of treatment keeps the healthy tissue intact while destroying the tumor and doesn't have the autoimmune toxicities. The company's lead product candidate(s), Toca 511 & Toca FC, are being investigated for the treatment of recurrent and metastatic cancers with significant unmet medical needs.
On April 19th, Tocagen announced that it has entered into a deal with ApolloBio in China. Tocagen entered a license agreement with ApolloBio Beijing Apollo Venus Biomedical Technology for exclusive rights to commercialize lead cancer immunotherapy Toca 511 & Toca FC in greater China, which includes Hong Kong, Macau and Taiwan. Under the terms of the license agreement, Tocagen will receive $16 million upfront, $4 million in near-term milestones, and up to $111 million in future milestones and tiered low double-digit royalties on net sales. The total number of new diagnoses of HGG expected in 2018 is approximately 47,000 in the greater China region. This isn't the first time that the company's science has generated a financial windfall. For example, the company has received various grants from leading brain cancer foundations: Accelerate Brain Cancer Cure, National Brain Tumor Society , American Brain Tumor Association, Musella Foundation, and Voices Against Brain Cancer.
​
Pipeline
​
Toca 511 and Toca FC are the company's sole lead product candidates. Toca 511 & Toca FC is currently being studied in a pivotal Phase 3 trial that is designed to serve as a potential registration trial. Furthermore, the combo is also in a Phase 1b trial in patients with metastatic cancers, which included pancreatic, melanoma, breast, lung, colorectal, and renal cancers. In October of 2017, the company provided an update on the durable complete response data from a Phase 1 of Toca 511 and Toca FC in patients with high-grade glioma. Not only did the company continue to see a favorable safety profile, but they also reported six complete responses which means two previously announced partial responders have converted into complete responders. Also, in March of 2018, the EMA granted orphan medicinal product designation to Toca 511 and Toca FC for the treatment of patients with glioma.
Toca 511: Toca 511 is an injectable retroviral replicating vector that encodes a prodrug activator enzyme, called cytosine deaminase. cytosine deaminase is derived from yeast and humans do not naturally have it. The drug is selectively delivered to cancer cells so that the infected cancer cells selectively carry the CD gene and produce CD protein.
Toca FC: Toca FC is an orally administered, extended-release formulation of 5-fluorocytosine. 5-FU is a well-established anti-cancer agent used in many conventional chemotherapy settings. It's key to note that inn animal models, Tocagen has shown that 5-FC is converted into the active anticancer drug, 5-FU, at high concentrations in Toca 511-infected cancer cells that are producing CD protein. In addition to the direct killing of Toca 511-infected cancer cells, 5-FU can kill neighboring uninfected cancer cells and immune-suppressive myeloid cells.
TOCA 5 (Clinical Trial): TOCA 5 is a Phase 3 clinical trial for patients with recurrent HGG. HGG, recurrent high-grade glioma, is the company's initial proposed indication. HGG is the most common and aggressive primary brain cancer.
​
TOCA 6 (Clinical Trial): TOCA 6 is A Phase 1b trial for patients with metastatic colorectal, pancreatic, breast, lung, renal, and melanoma cancers. The trial was initiated back in July of 2016. The trial is designed to test the safety, presence of Toca 511 genes in tumors of patients with widely dispersed disease, immunologic activity in blood and tumor, and such things as clinical benefit.
​
Looking ahead, the company has numerous things it hopes to accomplish in 2018. They will complete enrollment of pivotal Phase 3 Toca 5 trial in recurrent HGG. They will report Toca 6 activity and safety data in metastatic solid tumors. They will provide update on the European regulatory path under PRIME designation. Lastly, they will continue advance clinical development plan evaluating Toca 511 & Toca FC, and advance Tocagen's retroviral replicating vector platform with anti-PD-L1 in investigational new drug IND-enabling studies.
Analyst Commentary and Balance Sheet
Tocagen ended the fourth quarter with cash and cash equivalents of $88.7 million, compared to $31.2 million of cash as of December 31, 2016. R&D expenses were $29 million for the 12 months ended December 31, 2017, compared to $27.2 million for the comparable period in 2016. General and administrative expenses were $8.6 million for the 12 months ended December 31,2017, compared to $4.5 million for the comparable period in 2016. Overall, the company had a net loss of $10.8 million for Q4 of 2017. Based on their current operating plans, the company estimates that the total cash used in 2018 to fund operations, capital expenditures and debt amortization will not exceed $50 million.
Analyst coverage on this small cap name is sparse to say the least with no new analyst commentary in quite some time. Here are the last three analyst ratings I could find on the name.
Leerink Swann – 05/08/17
$19 price target – Market Perform
Evercore ISI – 05/08/2017
$28 price target – Outperform
Stifel Nicolaus – 07/27/2017
$24 price target – Buy
Verdict
Tocagen is certainly an off the radar high beta 'lottery ticket'. On the positive side, the company has upcoming catalysts and is aiming at potentially a lucrative niche. It is well-funded for now and has recently agreed to a collaboration deal which immediately boosted its cash coffers by some $16 million. On the flip side, analyst coverage is sparse, and the company has only been public just around a year.
For aggressive investors there seems to be two ways to play this name. The first is to accumulate a small position within a well-diversified biotech portfolio. The second is via a Buy-Write option strategy. Using the December $10 call strikes, fashion a Buy-Write order with a net debit of between $6.00 to $6.50 a share range (net stock price - option premium). This mitigates some downside risk and sets up a more than solid potential return for its under eight month 'hold' period. Options in this name are fairly illiquid, so patience is required as it make take a day or two before this order is executed.
For those that want to learn about more advanced option strategies to put in their investor 'toolbox', I highly recommend the free 30-minute report and 7-minute video my Investors Alley's colleague Jay Soloff has put together. Jay has been teaching about and using option strategies successfully for two decades. The free video and report can be downloaded HERE