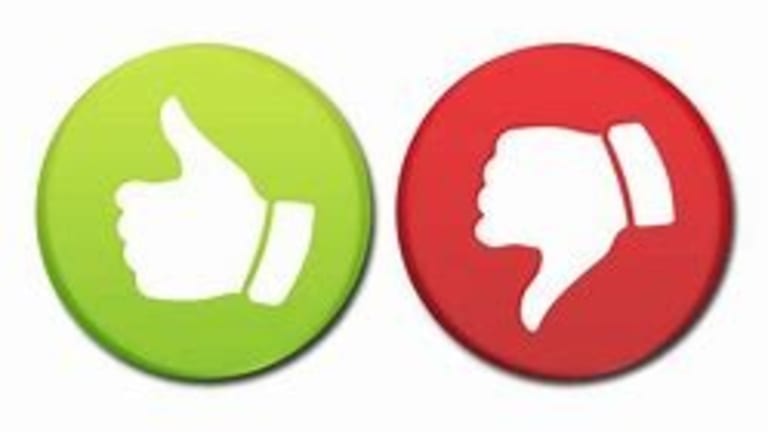 Xencor Is Picking Up Analyst Support
Xencor is down some 7% in early trading today, but analysts are telling an increasingly positive story on this name
Xencor is down some 7% in early trading today, but analysts are telling an increasingly positive story on this name
It appears that 'Tier 4' biotech concern named Xencor (XNCR) is picking up some analyst support over the past two weeks. 12 days ago, this firm based just outside Los Angeles saw its first analyst commentary in a month. Today, two more analyst firms reiterated Buy ratings on this name. Let's take a look at these recent analyst calls
Piper Jaffray – April 26th – Reissues Overweight rating and $46 price target
Jaffray's analyst "believes this morning's Phase III data for Alexion's (ALXN) long-acting C5 antibody ALXN1210 in paroxysmal nocturnal hemoglobinuria patients switching from Soliris validate Xencor's XmAb platform"
Canaccord Genuity – Today – Reissues Buy rating and $38 price target
No Commentary
Cantor Fitzgerald – Today – Reiterates Buy rating and $37 price target
"XmAb5871 may be most important asset to keep an eye on. The MAb is designed to reduce B cell activity, a function that may be desirable for treating conditions such as IgG4 related disease (IgG4-RD) and systemic lupus erythematosus (SLE). By the end of 2018, release of top-line data from a Phase 2 trial in SLE and initiation of pivotal testing in IgG4-RD are expected. We believe the IgG4-RD indication is addressable by XNCR but, if effective in SLE, we wonder whether the company might need a commercialization partner"
The company's main pipeline asset XmAb5871 has a couple of potential catalysts that should hit before the end of the year. First a Phase II topline readout for the compound against Systemic Lupus Erythematosus is schedule to be posted in the fourth quarter. A Phase 3 trial to treat IgG4-Related Disease should commence in the second half of this year. The company raised nearly $250 million via a secondary offering in March, so all near and medium term funding needs have been addressed.
​
The stock is down some seven percent today after posting quarterly numbers last night. The market may be selling off due to 'headline numbers' as earnings 'missed' which is ironic given the company has no approved products and thus revenues or profits at this point. One has to love algorithmic trading programs! We own this one in our portfolio. Adding some exposure off this 'knee-jerk' reaction in the market seems warranted within a Buy-Write order in our opinion.
If you would like these analyst summaries as published and/or want the ability to comment on this piece, just hit+ Followbutton in the upper right corner of this site.
For those that want to learn about more advanced option strategies to put in their investor 'toolbox', I highly recommend the free 30-minute report and 7-minute video my Investors Alley's colleague Jay Soloff has put together. Jay has been teaching about and using option strategies successfully for two decades. The free video and report can be downloaded HERE