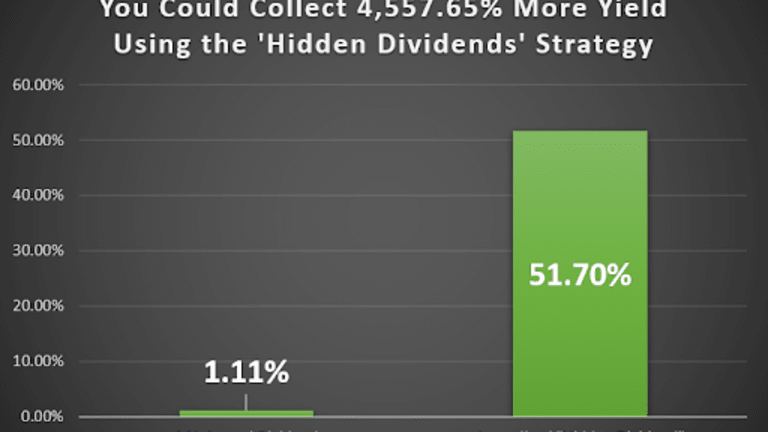 Other Voices: A Message From Tim Plaehn (Part VIII)
Watch my intern place a 30 Day Dividends options trade in 13 seconds [VIDEO]
Fellow Investor,
If you haven't joined 30 Day Dividends and think:
"I tried options before and lost money"
"Options are too hard"
"I don't have time to trade options all day"
Here's a quick story.
My intern never traded the "Disruptive Dividends" options strategy before (inside 30 Day Dividends). So, I asked him to record a video making the trade for the first time.
It took 13 seconds to execute the options strategy. See below.
He's a millennial so he trades on Robinhood (forgive him). But Jay and I will show you how to replicate what my intern did in your own account whether it's Fidelity or E-Trade or Schwab or any of the other major brokerages.
Doing so, I believe could land you up to $103,000 extra income in the next 24 months (on top of the dividends you're already set to make).
You can trade these options inside your IRA and 401(k).
We had a 94% success rate in 2018.
We closed 20 straight winners in the first half 2019.
We've closed 43 for 49 for the year so far...
Plus, it's so simple to do as you just saw.
Click here to discover the complete "Disruptive Dividends" strategy now,
​
Land, Fly, or Die
Tim Plaehn
Lead Income Analyst
The Dividend Hunter
P.S. On October 15th @ 8:00 pm eastern is the LIVE event with Jay Soloff and myself. We will show you exactly how to make the trades, plus we have you four new trades to show you.
But you must be a member of 30 Day Dividends to access this call. Click here to go right to the order page of30 Day Dividends.