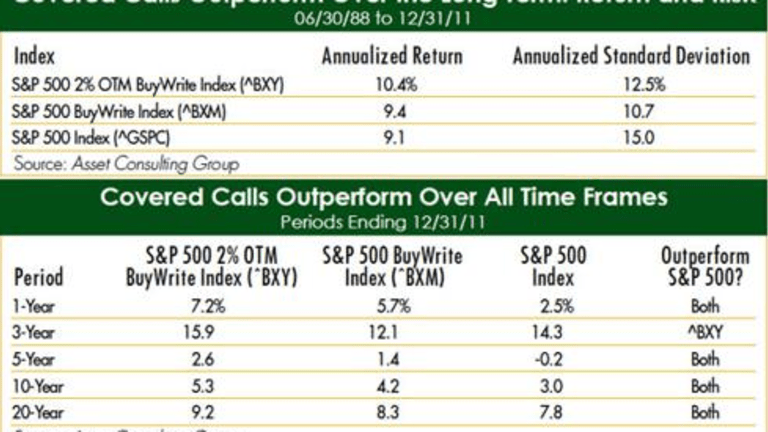 Other Voices: A Message From Tim Plaehn (Part VII)
Everything You'd Like to Know About 30 Day Dividends
Fellow Investor,
The $103,000 cash income promotion has been a big hit.
Paul wrote: "I've increased my income 10% and learned how losing positions can be turned into winners."
Jack said: "I'm happy with the premiums...keep posting your terrific ideas!"
Walt emailed: "I'm very happy with...30 Day Dividends. I'd wish I had the insight to invest years ago instead of following some iffy and expensive gimmick and options gurus."
Click here to start generating $103,000 in the next 24 months yourself.
Of course, I've been flooded with questions. Many of them are similar.
Some are about options others are about 30 Day Dividends.
In this email, I'll answer as many as I can:
AREN'T OPTIONS COMPLICATED AND RISKY?
This is a normal question and a normal hesitation to have. Honestly, there are many complicated options strategies out there and thus options can be complicated if you make them.
Luckily, inside 30 Day Dividends, Jay and I use a predictable and consistent strategy over and over. Soon it will become second nature to you.
On Monday July 29th, we will hold a LIVE call and show you exactly how to make the covered call trades yourself from start to finish. Plus, we're sending out three trades you can place immediately.
We will also answer your questions. However, you must become a member to access this call. Click here to join30 Day Dividends.
As for risk...many gurus out there will tell you options are risky. They absolutely can be if you don't know what you're doing.
Inside 30 Day Dividends, we use high probability strategy. We won over 90% of our trades in one of our portfolios. That's as conservative as you get.
The risk in options comes from options being leveraged investments. Each option contract controls 100 shares. These contracts are also cheaper than buying stocks.
You can see how some Vegas-like gamblers get cocky and make wild bets (and lose their entire investment). We will never ever do something like that. I explain more in my write up here.
TIM, YOU'RE A DIVIDEND INVESTOR, WHAT DO YOU KNOW ABOUT OPTIONS?
If you've listened to me enough, you know I'm a straight shooter. I would never ever parade around claiming I'm an options expert. I know dividends damn good. Options, I know enough to have over a 90% win rate on our trades.
Still, I wasn't going to open an options service without being 100% confident it will be a success. That's why we hired Jay Soloff.
Jay traded on the floor of the largest options exchange in the world (CBOE). Not only that, he was a Market Maker. Meaning, he was the 'invisible hand' in the market --- filling orders, providing liquidity to investors.
He saw what makes the market tick and you only get that from being in the position he was in.
He's traded options over 21 years. In 2018 alone, Jay showed readers how to capture gains of:
127% in 23 days on GLD
148% in 28 days on SQ
229% in 36 days on SMH
213% in 13 days on Netflix
79% in 22 days on SPY
63% in 24 days on SPY
117% in 21 days on SPY
96% in 36 days on QQQ
114% in 42 days on MRVL
And those are just to name a few.
Jay is the real deal. In unprecedented fashion, both Jay and I will edit 30 Day Dividends. You get a 30-year dividend investor and a 21 year options trader for one price. Click here to see more.
WHAT EXACTLY ARE COVERED CALLS?
I named covered calls "Disruptive Dividends" because they generate income on top of income. Think of it like a 2-for-1 buy one get one free special.
You don't have to touch your dividend stocks if you don't want to. You collect your dividends while also generating a "second" dividend. Two streams of income. Sometimes, this option income can be 45X...even 96X more income than the dividend itself.
Nowhere else can you find this loophole on Wall Street. That's why Kiplinger says "you're leaving money on the table" if you aren't following this simple options strategy.
Covered calls allow you to "rent" you shares out to speculative bettors.
(this 'renting' only takes 10 minutes to execute).
Essentially, say you own 100 shares of NRZ... a stock I've been telling everyone to buy for the last five years. You collect a nice 13% dividend, but you want more.
Well, a speculative trader may think NRZ could go up from $14 to $18 in the next 90 days.
So, you place a covered call trade. Meaning, you 'sell' an option to the option buyer. You collect a premium you get to keep no matter what.
After 90 days, if NRZ goes up to $17.99 or less, the option expires worthless, you keep your premium and your shares.
If after 90 days, NRZ goes up past $18, the option buyer can 'call' your 100 shares from your account and pay you $18/share even if the market value is $19 at the time.
You might think "that sounds like a rip-off."
However, think about this. You collect a premium you keep no matter what. Your stock went up $4 (profit), and if you still want to own NRZ, you can go right back to the market and buy shares again.
For the most part, 80% of the time, the option expires worthless and you keep the premium and your shares.
Meanwhile, throughout this entire process, you're collecting your normal 13% dividend.
That means you have three ways to make money all rolled in one:
The premium or 'hidden' dividend from the option
The appreciation of the stock itself
The normal dividend you call
That's why I call this "Disruptive Dividends." Income on top of income
Click here for a full explanation of covered call options income.
HOW SUCCESSFUL IS YOUR COVERED CALL STRATEGY?
In 2018, I had a 94% win rate. Jay --- "Mr. Options" --- had an unbelievable 100% win rate. We're both here to help you inside 30 Day Dividends.
This year we've ripped off 20 straight winners. See how.
HOW MUCH IN MY PORTFOLIO WOULD I NEED TO GENERATE $103,000?
Everyone's situation is different. In my calculations, I found you could have as little as $100,000 in your IRA, 401(k) or brokerage account to generate 6-figures.
If you have more, you could get there faster. If you have less, you can still earn tens of thousands maybe even 6-figures if the market tips in your favor. Either way, it's possible. Click here for the full details.
WILL I NEED TO DRASTICALLY CHANGE MY PORTFOLIO?
If you're already an active dividend investor, you may not have to change anything. Some of the covered call trades we make are based on Dividend Hunter stocks. Others not.
Our goal is to collect the highest yields possible in dividends while also collecting the highest 'hidden dividend' income with our options. That's why 30 Day Dividends is a breakthrough service. I haven't found any other publication on the planet showing you how to do this. Click here to get started.
WHAT GUARANTEE DO I HAVE THAT YOUR STRATEGY WORKS?
I already told you about our 90%+ winning percentage. However, when you join 30 Day Dividends today, I also have a double guarantee:
#1.You will generate at least $10,000 in income.We will hit this number in a few months easy. But I do want you to feel comfortable that you're 10x-ing the investment of 30 Day Dividends right off the bat.
#2. A 60-day Satisfaction Guarantee: If after 60 days you aren't satisfied, I'll make sure you are 100% satisfied. Meaning, we will find the right product for your needs. To be clear, this means no cash refunds, only a credit to another service.
Essentially, I want this to be a slam dunk for you and your family. Not to mention, a risk-free partnership for many years to come.
HOW MUCH IS 30 DAY DIVIDENDS?
It will pay for itself... I'll say that.
Most options services retail for $3,000 - $5,000. They usually only have one editor too.
With 30 Day Dividends, we retail for $1,995 and have two editors.
But, today, you get a special 50% off discount if you join now. Meaning, a 1-year subscription is only $995 if you join on this page today. (We have a lot of bonuses too you'll want to check out.)
If you're interested in 30 Day Dividends and to hear about this $103,000 strategy, click here now.
​
​
Land, Fly, or Die
Tim Plaehn
Lead Income Analyst
Investors Alley
P.S. There's a bit of urgency here because those who join me today will be invited to a LIVE webinar demonstrating this strategy. But you can only join me (and a special guest) if you view my write-up on this strategy now.