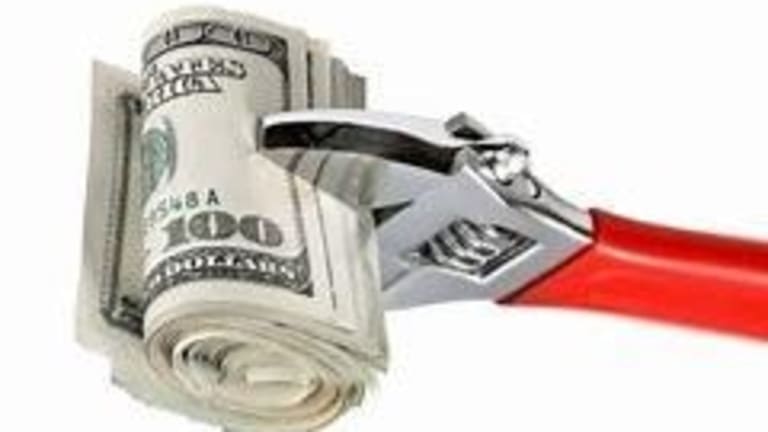 Other Voices: A Message From Tim Plaehn
Mark your calendar for October 10th (new income opportunity)
Fellow Investor,
As an investor looking to get as much from the market as possible it is our mission to find and invest in the best income producing stocks.
Yet many don't know you can collect investing income ON TOP OF your dividend payments.
I see it almost like the 2-for-1 deal you find at the local grocery.
We cash our dividend check, while at the same time generate a "hidden dividend" of sorts.
This unique strategy seemingly creates income out of thin air.
The Street writes "[this strategy is] very helpful in maximizing the returns on your investment."
Marketwatch claims it's the perfect solution to "boost retirement income."
More bluntly, Kiplinger says by not doing this you're "leaving money on the table."
In fact, I believe it's possible to generate as much as $103,000 in extra cash income on top of the dividend payments you already receive from the Dividend Hunter portfolio.
I will show you how on October 10th (next Thursday). You don't have to register for anything, I'll send a link to a write-up I just completed.
If you want more income, you'll really want to see this.
With just a few minutes per month...
A few clicks of your mouse...
A few smart trades can add an avalanche of income to your checking account.
Honestly, I believe it's possible to deposit an extra $103,000 in the next 24 months.
In November 2018, say you moved $100,000 into American Airlines' stock to grab $1,100 in income from their annual dividend. That's a 1.1% yield.
It seems their stock serves peanuts too.
But, you didn't sit on your hands.
You're savvy and manage to collect an extra 3.4% on American Airlines in just 24 days.
You do this using the "hidden dividend" strategy I'll share on October 10th.
Most other investors never get this money... probably because they don't know how.
You do this same trade every month for 24 months using $100,000...
You'd collect an extra $103,000 income. $103,400 to be exact.
​
​
Again, that's ON TOP of the dividends you're already collecting. In the case of American Airlines, 3,000 shares would generate around $1,100/year.
That's not much, but it'll take care of a ticket to Europe.
However, with less than 3,000 shares, you could've generated an extra $103,000 in "hidden dividends" within 24 months.
That's a lot more trips.
Not to mention, that's 45X MORE income every year than if you simply just held the shares and collected the published dividend like everyone else... those who don't know about the "hidden dividends".
​
​
Put another way -- if American Airlines' dividend stayed the same, you'd be waiting until the year 2061 before you collected $103,000 in income.
Which would you rather have?
$103,000 in 24 months using the hidden dividends strategy?
Or...
$103,000 in 42 years by only earning the dividend?
504 months vs. 24 months. I know my choice because I'll likely be dead by 2061.
This is an exciting and easy strategy to utilize.
Honestly... and I don't say this lightly... every dividend investor should be doing this.
I'll provide more details in the coming days.
The next email I'll show you exactly how to DOUBLE your dividend income in a few days.
Keep your eye on your inbox.
​
​
Land, Fly, or Die
Tim Plaehn
Lead Income Analyst
Investors Alley