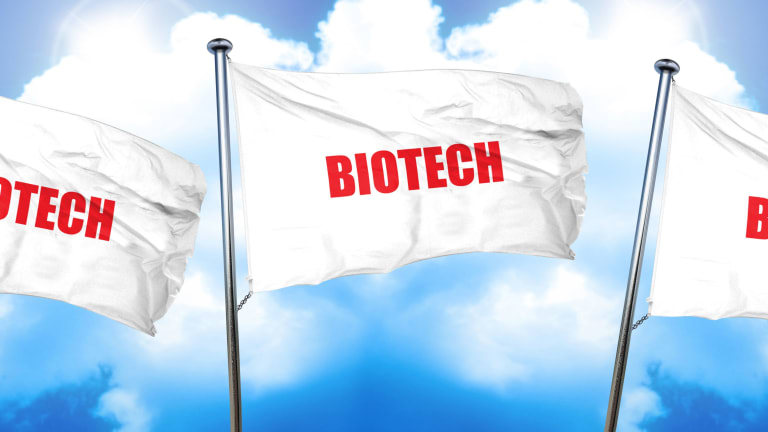 Four Hot Analyst Reads From Friday, June 15th
The following is a synopsis of recent analyst activity that could buoy these small cap biotech stocks in trading Monday
The following is a synopsis of recent analyst activity that could buoy these small cap biotech stocks in trading Monday
"We are each our own devil, and we make this world our hell." ― Oscar Wilde
Note: To comment on this article or to get and read these full articles free every day before the market open to your 'in box' as published, just hit the + Follow button in the upper right-hand corner of this site.
Here are four small cap biotech stocks garnering positive analyst commentary late Friday that could be felt when the market opens again on Monday.
Trovagene (TROV) was upgraded to a Buy from a Hold over at Maxim Group late Friday. Earlier in the week, H.C. Wainwright reissued their Buy rating on TROV with a $2.50 a share (down from $7 previously) with the following color
"We note that the company has effected a reverse split of its common shares at a ratio of 1 for 12 on June 1, 2018. After the reverse split, the company has roughly 4.9M shares outstanding. Therefore, the company should have 22.9M shares outstanding after the public offering. We assume that 18M warrants could be exercised within the next 12 months given the upcoming clinical data readouts. Hence, the company could have roughly 41M shares outstanding by the end of 2Q19. Our estimated enterprise value of the firm remains at $101M. Excluding $1M outstanding debt, the $100M estimated market value of the firm leads to a per share value of roughly $2.50. Therefore, we reiterate our Buy rating and have lowered the 12-month price target to $2.50 from $7 per share."
The stock currently sells for less than a buck a share. I would continue to be very leery on this microcap. The company has done little but destroy shareholder value since coming public in 2010. However, the shares might get a short term boost after this recent analyst commentary.
After being dormant for some three months, the analyst community came alive around BeiGene (BGNE) on Friday. Cowen & Co., Maxim Group ($225 price target) and Piper Jaffray ($200 price target) all reiterated positive ratings on the stock yesterday after the company presented at the big EHA conference in Stockholm to end the week. Piper stated it was " encouraged to see a significant increase in the complete response rate for mantle cell lymphoma and thinks the data will support an approval in China next year"
Source: Company Website
This is not a name I currently own, but the company does appear to have a diverse pipeline (above).
Canaccord Genuity raised its price target to $75 from $70 on Exact Sciences (EXAS) while maintaining its Buy rating on this testing concern. This is the current high price target on The Street. Canaccord's analyst believes the company "will launch a test beyond Cologuard, most likely a liver cancer test, which could be a $1.5B opportunity" sometime in 2019. Jefferies, Robert W. Baird $66 price target) and BTIG ($70 price target) all reissued their Buy ratings on Exact last week. Given the stock already trades just north of $68.00 a share, this seems a case of analyst firms trying to 'catch up' to the recent price action in the stock. If I owned the shares I would probably just out of the money calls on them as the stock could well consolidated recent gains in our opinion.
​
Finally, we have Nektar Therapeutics (NKTR) whose stock had been cut in half in recent months before rebounding a bit recently.
​
Wedbush gave the shares some much needed love on Friday, reiterating the stock as a Buy with $103 price target along with the following commentary.
"We continue to see NKTR-214 as the most promising agent in I-O today and we expect additional patients will likely convert melanoma and renal cell carcinoma patients. Additional data updates / potential catalysts are possible prior to SITC 2018, although we believe SITC still remains the most meaningful upcoming event."
We agree the shares appear oversold and did a Buy-Write order on the name last week when the stock was trading in the low $50s.
And those are four small cap biotech concerns that could be boosted by recent analyst action in trading Monday.
Highly Recommended: Many of these stocks covered in our '4 Hot Analyst Reads' every morning make ideal Buy-Write candidates. For those that want to learn about more advanced option strategies to put in their investor 'toolbox', I highly recommend the free 30-minute report and 7 minute video my Investors Alley's colleague Jay Soloff has put together. Jay has been teaching about and using option strategies successfully for two decades. The free video and report can be downloaded HERE
​