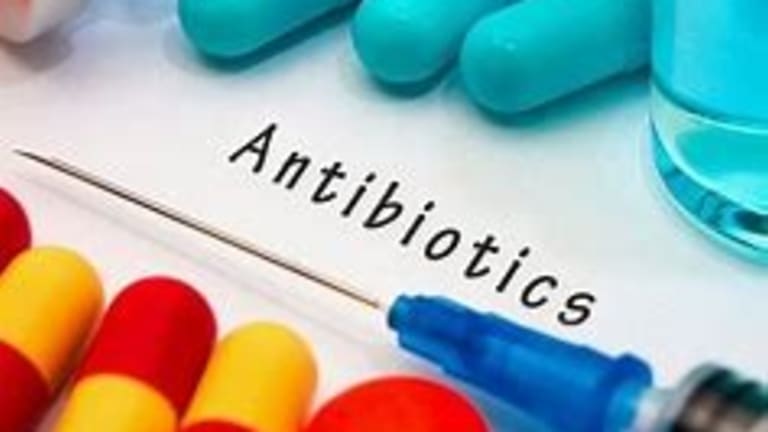 The shares of Achaogen (AKAO) are recovering rapidly from last week's decline triggered by a mixed Ad Comm Panel recommendation around its primary antibiotic drug candidate plazomicin. As we articulated in a recent SeekingAlpha article, we were doubling down on this name as the sell-off seemed overdone. Analysts seems to share that view over the past few days. Below we sample some recent analyst commentary on this oversold name.
Needham – March 3rd – Reiterate Buy rating and $20 price target
Ironically, as many committee members admitted, plazomicin will be used in patients with BSI. Our commercial expectations for the drug are therefore unch. Just like Avycaz and Vaborbactam, plazomicin was developed with a specific pathogen in mind (Carbapenem Resistant Enterobacteriaceae [CRE]), not an infection site (e.g. cUTI or BSI). The two other antibiotics developed to address CRE (Avycaz and Vaborbactam) were also launched without BSI in the label. Importantly, these drugs are instead used by physicians primarily on the basis of strength of microbiology data. We note that plazomicin is still backed by impressive and differentiated microbiology data and the strongest clinical data set in CRE (CARE trial). Furthermore, it will be a unique non-beta lactamase inhibitor option."
SunTrust Robinson – March 3rd – Reiterates Buy rating and $16 price target
"Optimistic for off-label usage of plazomicin for bloodstream infections, even if the indication is not present on the label."
Mizuho Securities – March 4th – Lowers price target to $20 from $28, but assigns Buy rating to AKAO
"Achaogen has an approvable drug in complicated urinary tract infection and that there could be upside potential from Plazomicin in Carbapenem-resistant enterobacteriaceae cases over time."
Cowen & Co. – March 7th – Reissues Buy rating
"While we do not necessarily expect that BSI will be included in the label, there remains the potential for certain aspects of the data to be considered. Certainly, beyond the FDA label, there are opportunities for the company to continue in their process of presenting data and educating clinician customers. Our physician consultants believe that regardless of whether a specific approval is achieved, plazomicin will be used in BSI and other infections."
Given four analyst recommendations over the past five days, Achaogen is our 'analyst play of the day'. We continue to believe shares can be accumulated via dips in the overall market and/or via Buy-Write orders for those comfortable with simple option strategies.
For those that want to learn about more advanced option strategies to put in their investor 'toolbox', I highly recommend the free 30-minute report and 7-minute video my Investors Alley's colleague Jay Soloff has put together. Jay has been teaching about and using option strategies successfully for two decades. The free video and report can be downloaded HERE