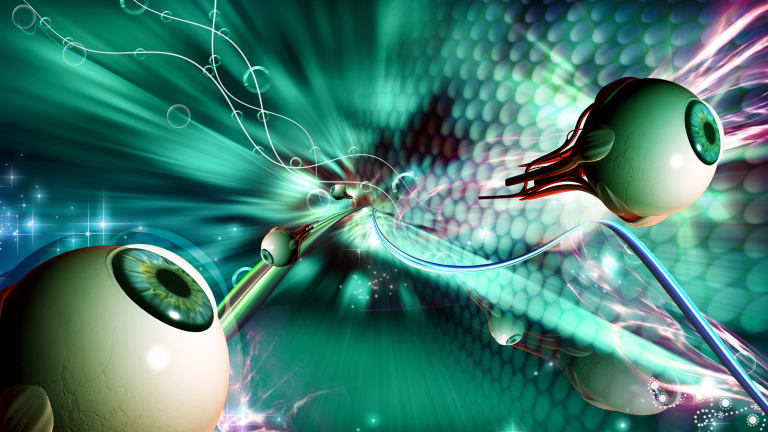 4 Hot Analyst Reads From Friday, June 8th
The following is a synopsis of recent analyst activity that could buoy these small cap biotech stocks in trading
The following is a synopsis of recent analyst activity that could buoy these small cap biotech stocks in trading
"Authority without wisdom is like a heavy axe without an edge, fitter to bruise than polish." ― Anne Bradstreet
Note: To comment on this article or to get and read these full articles free every day before the market open to your 'in box' as published, just hit the + Follow button in the upper right-hand corner of this site.
Here are four small cap biotech stocks that garnered analyst praise on Friday that might buoy them in trading during the week ahead.
​
​
After falling over 10% in intraday trading Friday, Eloxx Pharmaceuticals (ELOX) got a nice 'shout out' from Piper Jaffray late Friday that helped the stock recover in trading. Piper reissued its Overweight rating and $20 price target. Jaffray's analyst called preclinical data on ELX-02 presented at the European Cystic Fibrosis Conference Friday 'encouraging' and noted the company had over $70 million of cash on hand that should fund all development until 2020. The company has also seen some insider buying in its shares in April and May.
​
Wells Fargo called the recent weakness in the shares of Iovance Biotherapeutics (IOVA) a 'buying opportunity' late Friday as well. Wells' analyst reiterated his Outperform rating and $23 price target on the shares with the following color
"A publication by collaborators at the National Cancer Institute on a selected TIL product in advanced breast cancer highlights the opportunity for "next-generation" TIL therapeutics. The value of a "commercially scalable and competitive" three-week TIL product with clinical validation across refractory melanoma, head and neck cancer and cervical cancer has been under-appreciated in Iovance shares and confusion over implications of a "next-gen" selective TIL product with durable 22 month complete response in late line metastatic breast cancer provides an opportunity for investors"
JP Morgan upgradedDexcom (DXCM) from Neutral to Buy on Friday and also significantly raised its price target on the firm from $80 to $115 a share. Here is Morgan's reasoning about its more enthusiastic view on this stock
"Glucose measurement is becoming an essential tool for patients and DexCom, with the launch of the G6, is the "clear market leader" from a technological standpoint. Within two years the company is slated to have a low-cost, fully disposable option to counterAbbott's (ABT)Libre and address the Type 2 patient population and there is "significant upside" to both near-term estimates and Dexcom's product pipeline".
Given the shares already trade at $93, a price target raise was overdue. The company also reported solid first quarter results and raised forward guidance early in May.
Finally, BioHaven Pharmaceuticals (BHVN) benefited in trading Friday from a call at Piper Jaffray. They reissued their Overweight rating on the equity with a $48 price target and the following commentary
"Biohaven is a "rare high quality, yet undervalued" biotech company we see $1B-plus potential for its migraine drug rimegepant and BHV-3500 and the glutamate platform have "significant potential."
Source: Company Presentation
This is not a name we own currently, but the company does seem to have a diverse pipeline and upcoming potential catalysts.
And those are four small and mid-cap concerns that saw positive analyst action on Friday, June 8th.
Free Report Now Available: Amazon has become an absolute juggernaut over the past two decades. The online retailing giant has left dozens of retailers and other firms crippled in its wake. As it expands into technology, payments and even groceries via its recent acquisition with Whole Foods, which companies/stocks will become vulnerable to this Seattle colossus? Are any in your portfolio. A just published free report details 21 names that could see Amazon encroaching on their turf. To download report for free, just click here.