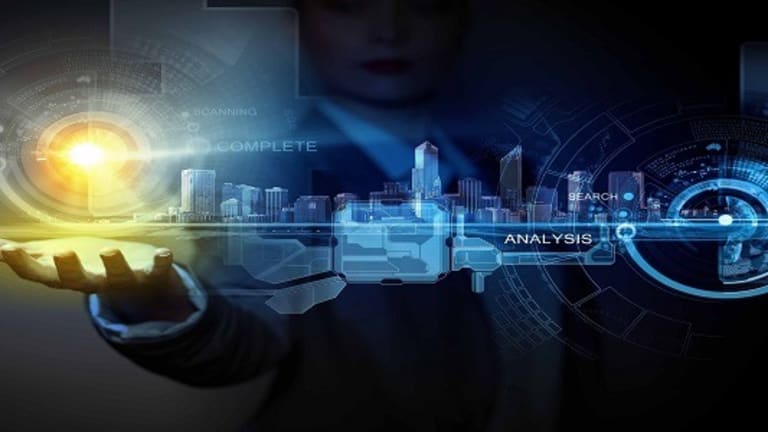 4 Hot Analyst Reads For Wednesday, May 23rd
The following is a synopsis of recent analyst activity that could buoy these small cap biotech stocks in trading today
The following is a synopsis of recent analyst activity that could buoy these small cap biotech stocks in trading today
"He that can have patience can have what he will." ― Benjamin Franklin
Note: To comment on this article or to get these articles free every day before the market open to your 'in box' as published, just hit the + Follow button in the upper right-hand corner of this site.
Here are our four hot analyst reads before the market opens for Wednesday, March 23rd
Spark Therapeutics (ONCE) is seeing some recent 'love' from analysts. Yesterday, Cantor Fitzgerald reiterated its Buy rating and $103 price target and Raymond James also reissued their own Buy rating on ONCE. Cowen & Co. initiated Spark with a new Buy rating with a $85 price target. All these actions took place Tuesday. Today, William Blair assigned a new Overweight rating on the stock. Here is what Cantor's analyst had to say about his view on Spark
We rate Spark Therapeutics Overweight. ONCE focuses on the development of gene therapy products for patients suffering from debilitating genetic diseases. With lead candidate LUXTURNA, Spark has become the first company in the U.S. with an approval for an in-vivo gene therapy product. $103/share price target is determined by the sum of the risk-adjusted NPV for the after-tax and discounted value of the programs analyzed, the value of the hemophilia A program, a platform value for the remaining pipeline and YE18 cash."
Small cap concern Cidara Therapeutics (CDTX) sees its second positive analyst call in two weeks. On May 10th, Cantor Fitzgerald reissued its Buy rating $15 price target on CDTX. Today, it is WBB Securities upgrading the stock to a Buy, albeit with a stingy $6.25 price target. Here is some color from WBB's rating change
"We believe in the current capital markets, strengthening balance sheets is essential, especially for development- stage companies like CDTX which plans to initiate large, late stage trials. The company has properly recognized this opportunity as apparent by this most recent offering. We also look at the new partnership with Rutgers University as a potential opportunity to deleverage the entity entirely on rezafungin's performance. That being said, we have confidence in rezafungin's value in the anti-infectives space and look forward to CDTX's initiation of their two Phase 3 trials. We therefore upgrade our rating of CDTX from and maintain our twelve-month price target of $6.25."
Israel based BioLineRx (BLRX) whose stock sells for just less than a buck a share is the target of several positive analyst calls yesterday after the company conducted a business update. Maxim Group ($2 price target) and Oppenheimer ($3 price target) assigned new Buy ratings to the shares, which H.C. Wainwright ($4 price target) reissues its own Buy rating. Here is what Oppenheimer had to say about their outlook for the company
"Tuesday, BioLineRx announced 1Q18 results and provided a business update. Within the next few months, we expect to see results from a lead-in cohort of 30 patients enrolled in the Phase 3 GENESIS trial investigating BL-8040 in stem cell mobilization of autologous transplants. We view the GENESIS study as the company's primary value driver, and we believe data from a separate trial evaluating BL-8040 as a single- agent mobilizer in an allogenic transplant setting, slated for presentation at EHA, could de-risk the GENESIS lead-in cohort readout. Later in 2018, we expect to see early results from one or more of the ongoing MORPHEUS study cohorts evaluating BL-8040 in various cancers, as well as the initiation of a first-in-human trial of AGI-134. $3 PT."
A different analyst at Oppenheimer remains optimistic on Urogen Pharma (URGN), which is also based in Israel. The company reported Monday that its compound MitoGel for the non-surgical treatment of low-grade upper tract urothelial cancer showed a treatment benefit. This triggered Oppenheimer to reissue their Outperform rating and $75 price target with the following commentary yesterday
"As presented at an AUA plenary session yesterday, the interim analysis of URGN's pivotal Phase 3 OLYMPUS trial demonstrated a 59% CR rate in low-grade UTUC. Just as impressive were data on response durability, which showed that each patient who achieved a CR remained as such out to their longest follow-up visit as of the data cut (as long as nine months per the interim look). Most AEs were mild-moderate and transient, and tolerability was not concerning according to urologists we spoke with at the conference. We view the interim data as highly positive, reinforcing our conviction that MitoGel represents a significant paradigm shift in the treatment of UTUC. Reiterate Outperform" .
​
Last week Cowen & Co. reiterated their own Buy rating on the stock.
And those are four small cap names that enjoyed positive analyst action over the past 24 hours that could carry over to trading today.
Highly Recommended: For those that want to learn about more advanced option strategies to put in their investor 'toolbox', I highly recommend the free 30-minute report and 7 minute video my Investors Alley's colleague Jay Soloff has put together. Jay has been teaching about and using option strategies successfully for two decades. The free video and report can be downloaded HERE