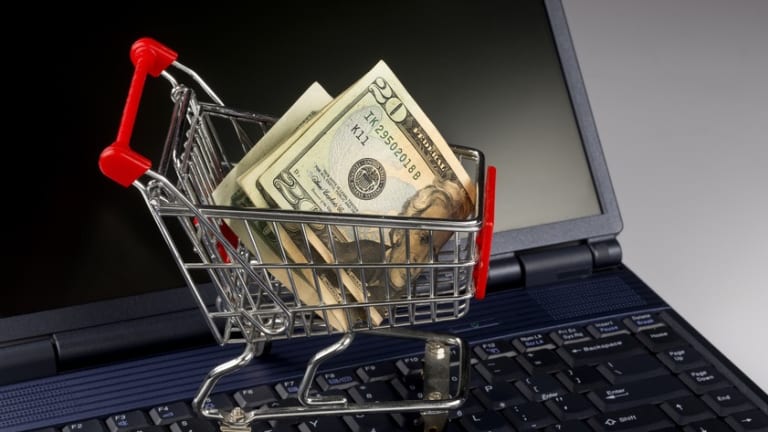 4 Hot Analyst Reads For Wednesday, June 6th
The following is a synopsis of recent analyst activity that could buoy these small cap biotech stocks in trading
The following is a synopsis of recent analyst activity that could buoy these small cap biotech stocks in trading
"There is no worse tyranny than to force a man to pay for what he does not want merely because you think it would be good for him." ― Robert A. Heinlein, The Moon is a Harsh Mistress
Note: To comment on this article or to get and read these full articles free every day before the market open to your 'in box' as published, just hit the + Follow button in the upper right-hand corner of this site.
Here are four small cap biotech stocks garnering positive analyst commentary recently just before the market open today.
BioDelivery Sciences (BDSI) whose stock has been on a roll since a solid first quarter earnings report a few weeks ago, gets reiterated as an Overweight at Cantor Fitzgerald late yesterday. Cantor's analyst put a $4.50 price target on the small cap biopharma concern and provided the following commentary
We reaffirm our OW rating and believe BDSI has two approved products with the potential to benefit from the FDA's push for pain treatment that has less abuse and addiction potential than Schedule II opioids. MucoAdhesive (BEMA) buccal delivery platform has the potential to reformulate additional drugs within the chronic pain and addiction markets, in our view. Valuation Summary We use a blend of DCF and multiples (EV/EBITDA) analysis to reach our 12- month price target of $4.50.
​
Around the same time, Oppenheimer reissued their Outperform rating and $12 price target on TherapeuticsMD (TXMD) after its recent FDA approval. Here is Oppenheimer's most recent color on the firm
TXMD presented a compelling launch plan including medical, marketing and reimbursement strategies for Imvexxy to treat moderate-to-severe dyspareunia (vaginal pain associated with sexual activity), due to menopause. The innovative launch plan leverages what we consider Imvexxy's best-in-class profile based on safety, efficacy and convenience. According to widely accepted guidelines from regulators and clinicians, patients should begin treatment at the lowest available dose, meaning that Imvexxy should now become the first-line treatment of choice for most cases of dyspareunia. We believe TXMD has the capabilities in place to bring this vision into reality. Management provided several quantitative details which are highlighted below and detailed inside. We are impressed by the launch strategy and execution plans, and reiterate our Outperform rating with a $12 PT."
A different analyst at Oppenheimer is high on Verastem (VSTM) which had a presentation at the big American Society of Clinical Oncology event in Chicago which concluded yesterday. Oppenheimer's analyst maintains his Buy rating and $15 price target on this small oncology concern with the following commentary
Verastem has presented positive data for its two lead assets, Duvelisib and Defactinib; and has entered into a partnering agreement in Japan. Positive DUO study crossover data at ASCO support our expectations for Duvelisib adoption. The Defactinib data in pancreatic cancer presented at ASCO are early, but encouraging in this difficult to treat setting. In addition, the licensing deal for Duvelisib in Japan could provide upside to our outlook."
​
We are also positive on the prospects for Verastem's pipeline (above).
Finally, Cantor Fitzgerald is also positive on Aerie Pharmaceuticals (AERI) due to the recent approval and launch of Rhopressa. It reissued its Buy rating and $86 price target yesterday on this ocular concern with the following notes.
"We view strong payer acceptance, coupled with early Medicare wins, as a solid positive sign for Rhopressa performance and believe management's current product revenue guidance of $20 mm to $30 mm for 2018 is handily achievable. Rhopressa already available to 70% of commercially-covered lives. Just a little over a month post-launch, Aerie indicated that Rhopressa is on formulary for 70% of commercially-covered lives (up from 1Q/18 commentary that it was covered for a "majority" of covered lives). Around 25% of these patients are covered at tier 2; commercial patients can use a copay card to get to a $20 copay. The 30% of commercially-covered lives where Rhopressa is not on formulary can use the card to get to a $50 monthly copay."
And those are four small and mid-cap concerns seeing recent analyst activity before the market opens this Wednesday.
Highly Recommended: Many of these stocks covered in our '4 Hot Analyst Reads' every morning make ideal Buy-Write candidates. For those that want to learn about more advanced option strategies to put in their investor 'toolbox', I highly recommend the free 30-minute report and 7 minute video my Investors Alley's colleague Jay Soloff has put together. Jay has been teaching about and using option strategies successfully for two decades. The free video and report can be downloaded HERE