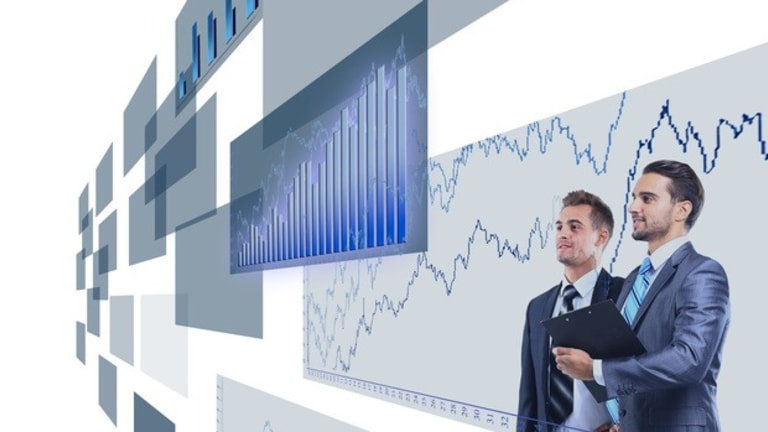 4 Hot Analyst Reads For Wednesday, June 20th
The following is a synopsis of recent analyst activity that could buoy these small cap biotech stocks in trading
The following is a synopsis of recent analyst activity that could buoy these small cap biotech stocks in trading
"Women who seek to be equal with men lack ambition." ― Timothy Leary
Sign Up Free Today: To comment on this article or to get and read these full articles free every day before the market open to your 'in box' as published, just hit the + Follow button in the upper right-hand corner of this site.
Our apologies for not published our '4 Hot Analyst Reads' yesterday. The site was having technical problems throughout the morning, which have now been addressed. Here are four small cap biotech stocks garnering positive analyst commentary this morning just before the market opens today.
Not Surprisingly, Sarepta Therapeutics (SRPT) has gotten a lot of love in the last 24 hours after the company presented very encouraging preliminary data on its gene therapy candidate for Duchenne muscular dystrophy at its R&D Day yesterday. Here is a sampling of analyst firms have reiterated Buy or Outperform ratings since those results hit.
H.C. Wainwright - Yesterday, Buy with $267 price target
Barclays - Today, Buy with $180 price target, up from $107 previously
RBC Capital - Today, Outperform with $189 price target, up from $112 previously
Leerink Partners - Today, Outperform with $196 price target, up from $12 previously
The stock of Sarepta climbed more than 35% yesterday on the company's presentation. We noted the increasing positive analyst attention this name was receiving in our '4 Hot Analyst Reads' segment of June 15th.
Wave Life Sciences (WVE) fell almost 20% as a result of Sarepta's results in DMD. However, Leerink Partners while being positive on Sarepta reiterates its Outperform rating and $55 price target on Wave in light of yesterday's decline. Leerink's analyst's views can be summarized as following. The stock could rebound in trading today I think based on this analyst outlook.
"Sarepta hosted an R&D Day during which it presented data from three patients with Duchenne muscular dystrophy who have received treatment with their micro-dystrophin gene therapy. The results greatly exceeded expectations by demonstrating 38%-54% micro-dystrophin protein expression on Western Blot, he contends. Nonetheless, the analyst points out that he is limited to "patiently awaiting" further results from Sarepta's program in order to determine how exon-skipping oligonucleotides such as Wave Life Sciences' (WVE) WVE-210201 would be positioned in the maintenance post-gene therapy setting, or if the FDA will even accept micro-dystrophin expression as a regulatory endpoint for gene therapy."
I noted this earlier in a tweet, but Wells Fargo evidently has the same view. They reiterate an Outperform rating on Flexion Therapeutics (FLXN) this morning noting that just failed Phase 3 study by AnikaTherapeutics' (ANIK) Cingal product in the treatment of knee osteoarthritis removes a potential threat from Flexion's Zilretta and that the runway for Flexion is now clear as it progresses through its early Zilretta launch phase. We concur and think Flexion makes a very good Buy-Write candidate at current trading levels.
Finally, H.C. Wainwright is positive on another small cap name focused on the knee this morning. They reissue a Buy rating and $3.50 price target on Histogenics (HSGX) noting the company's "pivotal Phase 3 study of NeoCart is expected to report topline results in Q3 and is the most important upcoming catalyst for the company. NeoCart for knee cartilage repair demonstrated impressive efficacy in the previously completed Phase 2 study, and the ongoing Phase 3 is likely to report positive results as well".
"I would rather be a little nobody, then to be a evil somebody." ― Abraham Lincoln
Download This Free Report Now: Amazon has become an absolute juggernaut over the past two decades. The online retailing giant has left dozens of retailers and other firms crippled in its wake. As Amazon expands into technology, payments and even groceries via its recent acquisition with Whole Foods, which companies/stocks will become vulnerable to this Seattle colossus? Are any in your portfolio? A just published free report details 21 names that could see Amazon encroaching on their turf and impacting their stock prices. To download this report for free, just click HERE.