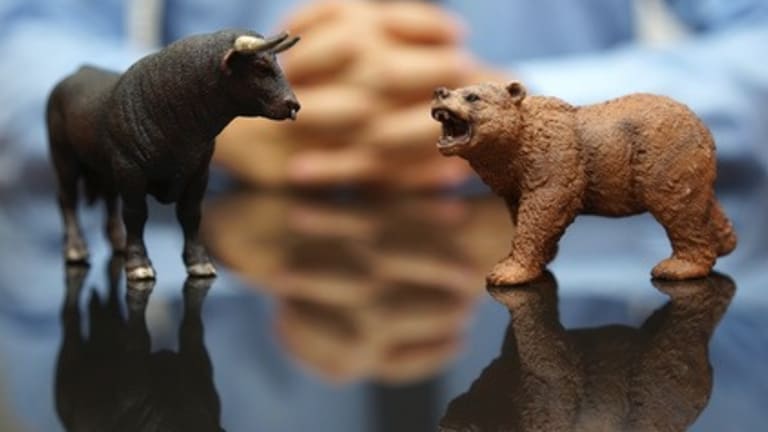 4 Hot Analyst Reads For Wednesday, June 13th
The following is a synopsis of recent analyst activity that could buoy these small cap biotech stocks in trading
The following is a synopsis of recent analyst activity that could buoy these small cap biotech stocks in trading
"It took me seventeen years to get three thousand hits in baseball. It took one afternoon on the golf course." ― Hank Aaron
Note: To comment on this article or to get and read these full articles free every day before the market open to your 'in box' as published, just hit the + Follow button in the upper right-hand corner of this site.
Here are four small cap biotech stocks garnering positive analyst commentary recently just before the market open today
Argus Research initiatesEmergent Biosolutions (EBS) as a Buy with a $62 price target before the bell Wednesday. The analyst at Argus states "the company is on track to generate "solid earnings growth" in the coming years from the demand of its BioThrax vaccine - the only FDA-approved vaccine for anthrax - from the U.S. military." The analyst also notes "the valuation for Emergent BioSolutions at 21.1-times our 2018 EPS estimate is attractive relative to the 26.3-times peer average, adding that the discount is too great based on the company's projected earnings growth rate" .
​
Source: Company Presentation
The stock has been in a narrow trading range since mid-February. Cantor Fitzgerald initiated the name as an Overweight with the same price target two days ago.
JMP Securities reissues an Outperform rating and $40 price target on Aimmune Therapeutics (AIMT) and is positive on the new CEO that came over from Ultragenyx Pharmaceuticals (RARE). She also thinks "a 5x multiple on her estimated peak sales of about $1B for AR101 is "justifiable," noting that this is before considering Aimmune's pipeline for egg and walnut allergy." The company should submit a Biologic License Application (BLA) for its drug candidate 'AR101' for peanut allergies later this year.
There was a recent article on SeekingAlpha presenting this name as a potential buyout target as well.
Ladenburg lowers its price target on ADMA Biologics (ADMA) to $7.50 from $10 previously but maintains its Buy rating on the stock today. This was done to " to reflect the recent financing and increasing risk of delay to timelines for completion of FDA inspection of the company's Boca Raton plasma fractionation facility" Ladenburg's analyst still does believe in the 'commercial potential' of RI-002. The company definitely has taken its own sweet time resolving these issues.
Finally, Jefferies is severely downgrading its view on Advaxis (ADXS) this morning. It moves to Hold and reduces its price target to $2 all the way from $9 previously. Here is an outtake from Jefferies negative call on the company
*"We prefer to step to the sidelines pending proof-of-concept data and see no clear path to partnering for axalimogene filolisbac, efficacy data for the ADXS-NEO and ADXS-HOT programs are likely two years away."*​
​
Given the recent tailspin of the stock, Jefferies seems more than a little behind the curve.
And those are four small cap concerns seeing recent analyst activity before the market opens this Wednesday
Highly Recommended: Many of these stocks covered in our '4 Hot Analyst Reads' every morning make ideal Buy-Write candidates. For those that want to learn about more advanced option strategies to put in their investor 'toolbox', I highly recommend the free 30-minute report and 7 minute video my Investors Alley's colleague Jay Soloff has put together. Jay has been teaching about and using option strategies successfully for two decades. The free video and report can be downloaded HERE