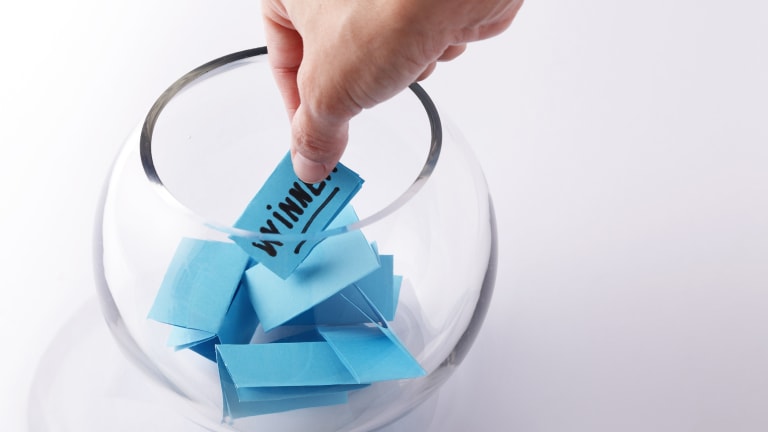 The measure of a man is not how much he suffers in the test, but how he comes out at the end." ― Neal Shusterman, UnWholly
Note: To comment on this article or to get these articles free every day before the market open to your 'in box' as published, just hit the + Follow button in the upper right-hand corner of this site.
Here are our four hot analyst reads before the market opens for Tuesday, May 22nd.
​
​
Nabriva (NBRV), whose stock fell over 15% in trading Monday after some safety concerns around Phase 3 trial results using its compound lefamulin in patients with moderate community-acquired bacterial pneumonia; received some support from the analyst community yesterday. Cantor Fitzgerald ($16 price target), Needham ($18 price target) and H.C. Wainwright ($20 price target) all reiterated Buy ratings on the stock after trial data hit. Here is what Needham's analyst had to say around the results
"Nabriva announced results from the second of two Phase 3 trials in Community Pneumonia (CABP) earlier today. Both FDA and EMA non- inferiority primary endpoints were met against comparator moxifloxacin. Safety and tolerability profile appears consistent w/ prior clinical trial data, although we note a higher incidence of primarily mild GI adverse events. We do not believe GI profile is sufficiently concerning to impact physician willingness to prescribe. Mgmt guided for NDA submission 4Q18. Overall, we view the Phase 3 program outcome as favorable and expect the drug to be approved mid-2019. We believe the unmet need in CABP and the unique suitability of lefamulin for this indication is underappreciated by investors. Peak sales in the hospital is likely modest, but we believe lefamulin can be relevant in the large outpatient community setting."
Voyager Therapeutics (VYGR) is seeing some positive analyst action this week. Cowen & Co. assigned a new Buy rating to the immunotherapy concern this week. BTIG reissued their own Buy rating yesterday and $32 price target with the following commentary.
"Huntington's and ALS Voyager hosted their Breakfast event at the ASGCT Annual Meeting in Chicago. At the event, management confirmed that the first pivotal study for their lead program in Parkinson's Disease remains on track to begin in mid-summer of 2018. Mgmt also provided data updates on their very promising early-stage pipeline programs, and reaffirmed their commitment to pursue at least two IND submissions during 2019. We reiterate our Buy rating and $32 PT."
Here is a peak at Voyager's pipeline....
​
uniQure (QURE), a gene therapy concern based in Amsterdam, has picked up a few positive analyst calls this week. Well Fargo reiterated their Buy rating and $47 price target on QURE earlier this week. Today, H.C. Wainwright is maintaining its own Buy rating and lifting its price to $42 from $35 previously on the shares. Wainwright's analyst likes the potential of AMT-061 and lifts his projected price of this once-and-done treatment to $772,000 from $690,000.
Another smaller CAR-T company received its first analyst commentary in three months yesterday. B Riley FBR reiterates their Buy rating on Cellular Biomedicine Group (CBMG) with a $32 price target with the following notes this morning
"Cellular Biomedicine Group, advanced its platform CAR-T cell and regenerative medicine technologies in 1Q18 while also improving its cash reserves with a private equity financing. Based on our projections of CBMG's cash burn, we estimate that CBMG can fund and also modestly expand its operations into 3Q19. CBMG said last month that the CFDA accepted its IND application for review of two ongoing anti-CD19 CAR-T cell therapy Phase I trials in China for treating DLBCL and adult ALL. IND filings after initiation of Phase I clinical trials is in response to recent reforms at the CFDA"
Highly Recommended: While my favorite sector to invest in and write about will always be biotech, I also realize the importance of portfolio diversification. This means I have a decent portion of my personal portfolio in 'stodgy' low beta, high yield stocks and REITs. I have gotten quite a few of these from my friend and Investors Alley colleague, Tim Plaehn. Tim runs the Dividend Hunter newsletter which offers a solid & diverse selection of attractive high yield plays. The service is now over 6,500 active subscribers and can be had HERE for the rock bottom price of $49 (It usually is $99) for the first year. I offer it up with high praise for those that want to see the same diversification in their own portfolios.
​
​
​
​
​