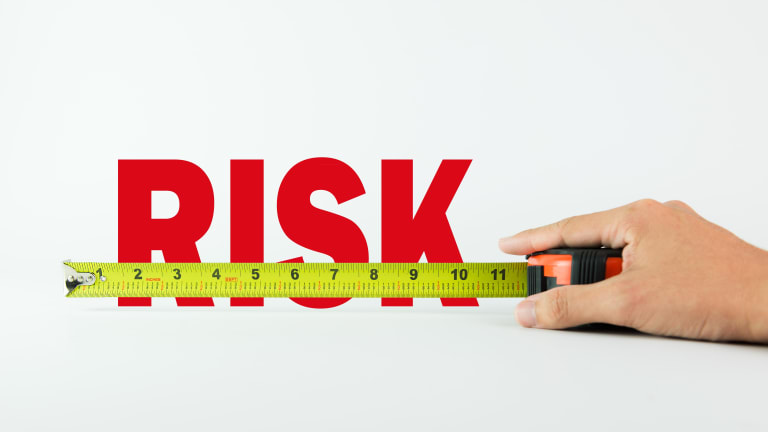 4 Hot Analyst Reads For Tuesday, June 5th
The following is a synopsis of recent analyst activity that could buoy these small cap biotech stocks in trading.
The following is a synopsis of recent analyst activity that could buoy these small cap biotech stocks in trading.
"Pride is born as a mountaintop on a valley, but dies as an abyss in which it is too deep and too dark to see the better." ― Criss Jami
Note: To comment on this article or to get and read these full articles free every day before the market open to your 'in box' as published, just hit the + Follow button in the upper right-hand corner of this site.
Here are four small cap biotech stocks garnering positive analyst commentary recently just before the market open today
Oppenheimer maintains a Buy rating on Portola Pharmaceuticals (PTLA) with a $80 price target. Oppenheimer's notes the company's CEO announced retirement and its presentation at the American Society of Clinical Oncology event this week in his color
PTLA presented additional interim data from the ongoing Ph2a cerdulatinib trial at ASCO and announced that CEO Bill Lis will retire. Among the 114 patients enrolled across five cohorts, 101 were evaluable as of May 4, 2018. The objective response rate (ORR) for all patients was 47%, with demonstration of clinical activity across tumor types and a new signal in the PTCL (7/20 patients with CR) and cutaneous T-cell lymphoma (CTCL) cohorts. We see cerdulatinib as an overlooked, well- differentiated asset with impressive preliminary data that should deliver incremental shareholder value. We expect to see updated cerdulatinib data at EHA based on more recent data cuts. Our theoretical SOTP valuation includes $4/sh for cerdulatinib (Exhibit 1), which we suspect could increase post EHA18."
Portola received FDA approval for Andexxa, a reversal agent for patients on anticoagulation therapy who are experiencing uncontrolled or life-threatening bleeding in early May.
Seaport Global initiatesAbeona Pharmaceuticals (ABEO) as a Buy with a $29 price target this morning. Its analyst states th company has a
"powerful" R&D engine that leverages AAV vector technology to create gene therapies for rare diseases and has generated six candidate gene therapies, including three in Phase 1/2 clinical trials with first-mover potential in each targeted therapeutic area plus premium pricing potential for its products.
Abeona does have a very diverse, mostly mid-staged pipeline which can viewed here.
​
​
Nektar Therapeutics (NKTR) receives some much needed analyst support late yesterday from William Blair which maintains its Buy rating on this oncology concern. The stock lost over 40% of its value in trading Monday after it presented preliminary data assessing the combination of NKTR-214 and Bristol-Myers Squibb's (BMY) Opdivo for the treatment of first-line melanoma, first-line renal cell carcinoma and first-line urothelial cancer. The overall response rate or ORR for this mid-stage cohort was 50% which was significantly below the nearly 85% ORR seen in the first stage of development, albeit a trial that only involved 13 subjects.
Blair's analyst "long-term optimism on Nektar Therapeutics' NKTR-214 remains unchanged following this weekend's update" but notes "the true potential of NKTR-214 might not be fully realized until later this year"
Finally, Evoke Pharma (EVOK) is reissued as a Buy with a $9 price target this morning. The company should file its U.S. marketing application this quarter for its primary drug candidate Gimoti for the relief of symptoms associated with acute and recurrent diabetic gastroparesis in women. Here is what Wainwright's analyst had to say about his view of the company
We anticipate that the FDA should provide notice to the company of acceptance of the NDA for review in early the potential for a final approval decision in 2Q19 (possibly in the April 2019 time frame). We reiterate our Buy rating and 12-month price target of $9.00 per share on EVOK. Investors should note that our current projections continue not to ascribe value to the potential of Gimoti ex-U.S. The company's cash resources are currently slated, according to management, to fund operations until approximately April 2019. We expect both R&D and G&A spending to trend downward substantially in the coming quarters. Pharmacokinetics may explain gender-specific benefit."
And those are four small and mid-cap concerns seeing recent analyst activity before the market opens this Tuesday.
Highly Recommended: Many of these stocks covered in our '4 Hot Analyst Reads' every morning make ideal Buy-Write candidates. For those that want to learn about more advanced option strategies to put in their investor 'toolbox', I highly recommend the free 30-minute report and 7 minute video my Investors Alley's colleague Jay Soloff has put together. Jay has been teaching about and using option strategies successfully for two decades. The free video and report can be downloaded HERE