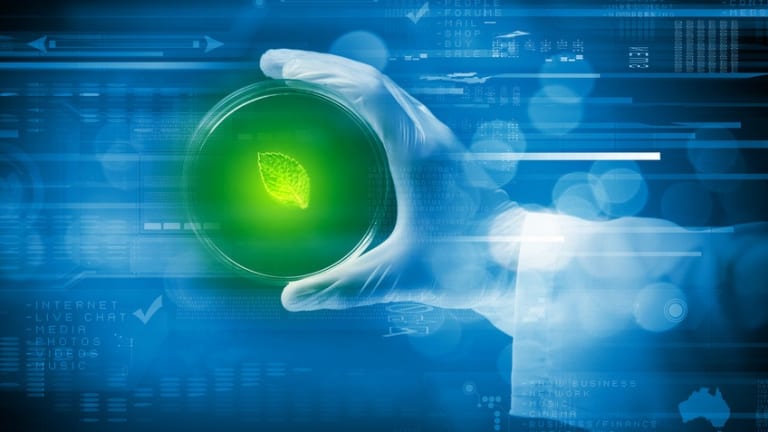 4 Hot Analyst Reads For Tuesday, June 26th
The following is a synopsis of recent analyst activity that could buoy these small cap biotech stocks in trading
The following is a synopsis of recent analyst activity that could buoy these small cap biotech stocks in trading
"The reason I talk to myself is because I'm the only one whose answers I accept." ― George Carlin
Sign Up Free Today: To comment on this article or to get and read these full articles free every day before the market open to your 'in box' as published, just hit the + Follow button in the upper right-hand corner of this site.
Here are four small cap biotech stocks garnering positive analyst commentary over the past 24 hours before the market opens this Tuesday.
Piper Jaffray is sticking with Sophiris Bio (SPHS) for now despite a patient death in a key trial that knocked 40% off the stock's value on Monday. Jaffray reissued their Outperform rating and $7 price target on SPHS late yesterday with the following commentary
"A patient death after retreatment has "placed a cloud" over Sophiris Bio's topsalysin program despite efficacy data that was "clearly a home run,". There is a good chance the incident may end up not being categorized as drug-related. Topsalysin previously had shown a "pristine safety profile," and the stock is "worth sticking with" at this point." The analyst, who is reserving judgment until more detail on topsalysin's role in the death is available, thinks there remains a credible path forward even if the death is deemed drug related.
We took an initial stake in this name after its big decline via a Buy-Write order using the January 2019 $2.50 calls for a net debit of $1.55.
H.C. Wainwright initiatesHeat Biologics (HTBX) as a new Buy with a $6 price target this morning. This is what Wainwright's analyst had to say about his view on the stock currently.
"Valuation and risks to price target achievement. We are initiating coverage with a Buy rating and $6 price target. Our price target is based on our clinical net present value (NPV) model, which allows us to flex multiple assumptions affecting a drug's potential commercial profile. Our valuation is currently based solely on the HS-110 opportunity in NSCLC, and only on the U.S. market based on what we consider to be modest penetration rates."
Avid Biosciences (CDMO) got assigned a new Buy rating by Janney Montgomery yesterday afternoon, which also placed a 'fair value' on the stock of $10.00 a share.
Analyst coverage has been next to non-existent on the firm. Insiders did add some shares to their stakes during the secondary offering earlier this year, which is encouraging. These included director Mark Bamforth acquiring 50,000 shares on February 15th at $2.25 per share (total value $112,500). Director Jeff McComb did the same while director Joseph Carleone pick up just under 45,000 shares at $2.25 a piece as well.
​
Source: Company Presentation
The company's revenues are growing at a decent clip and management has given full year revenue guidance of $50 million to $55 million for FY2018.
Depomed (DEPO) gets some much needed love from a five-star rated (TipRanks) analyst over at Mizuho Securities. She placed a $20 price target on DEPO and reiterated her Buy rating after doing checks with physicians and states the company's compound cosyntropin opportunity may be underappreciated while investors focus on its older products. She also believes that Mallinckrodt's (MNK) Acthar may need to be discounted if the cosyntropin synthetic launches.
Depomed's shareholders could certainly use the positive 'shout out' after enduring a rough few years. It does appear the stock has been building a solid base for nearly a year now it should be note.
And those are four small cap concerns seeing recent analyst activity before the market opens here on Tuesday. Happy Hunting.
Download For Free Now: Many of these stocks covered in our '4 Hot Analyst Reads' every morning make ideal Buy-Write candidates. For those that want to learn about more advanced option strategies to put in their investor 'toolbox', I highly recommend the free 30-minute report and 7 minute video my Investors Alley's colleague Jay Soloff has put together. Jay has been teaching about and using option strategies successfully for two decades. The free video and report can be downloaded HERE