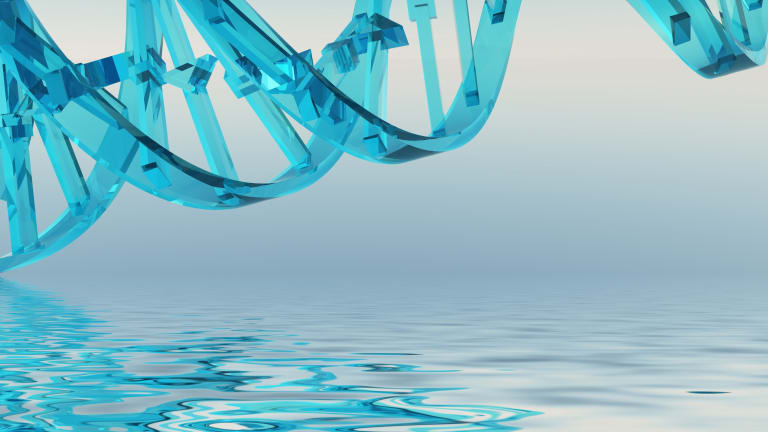 4 Hot Analyst Reads For Tuesday, June 12th
The following is a synopsis of recent analyst activity that could buoy these small cap biotech stocks in trading
The following is a synopsis of recent analyst activity that could buoy these small cap biotech stocks in trading
"If London is a watercolor, New York is an oil painting." ― Peter Shaffer
Note: To comment on this article or to get and read these full articles free every day before the market open to your 'in box' as published, just hit the + Follow button in the upper right-hand corner of this site.
Here are four small cap biotech stocks that garnered analyst praise late yesterday/early this morning that might buoy them in trading today.
Oppenheimer raises its price target on Cellectis SA (CLLS) to $44 from $40 previously after a recent FDA action. Oppenheimer's analyst had this color on CLLS within his re issuance of the firm's Buy rating.
"Cellectis (CLLS) announced on 6/4 that the FDA approved its IND filing for 30-day review period (filed early May). The IND is for CLLS' third allogeneic (off-the-shelf) UCART candidate, UCART22, in acute B-cell lymphoblastic leukemia (B-ALL). CLLS plans to initiate the Phase 1 study in 3Q18. After incorporating UCART22 into our model, we are raising our price target to $44 (from $40 previously) and remain bullish."
This Paris based firm is attempting to design next generation immunotherapies based on gene-edited CAR T-cells and has a diverse albeit early stage pipeline.
Evercore ISI goes positive on oncology name Incyte (INCY) and upgrades the name to Outperform and raises is price target on the name to $96 from $70 previously. Evercore's analyst had this to say about the change of heart on this concern
"There is too much potential value in the late stage portfolio to be ignored. Epacadostat issues are mostly behind the company and with clarity on Olumiant, we are returning to a constructive outlook on shares"
The company has a couple of products already on the market, and several others in development. For a quick view of its pipeline, just click here.
Morgan Stanley comes to the defense of Editas (EDIT) late yesterday even though the firm has an Equal Weight rating and $39 price target on the stock. The whole space took a dump yesterday after a concerning article came out. Stanley's analyst covers that in the following synopsis
"After studies published in Nature Medicine by Novartis (NVS) and the Karolinska Institute suggested an increased risk of cancer that could result from editing genomes with CRISPR-Cas9, Morgan Stanley analyst Matthew Harrison said the concerns are theoretical and noted that STAT's article on the subject does not provide any link to an increased risk for CRISPR activation of p53 versus natural activation when DNA breaks. Harrison thinks theoretical concerns will continue to arise regarding gene editing until the first substantial set of clinical data is generated, but he does not see any direct concerns for Editas Medicine (EDIT) and expects the stock to recover in the coming days"
I agree the market overreacted to this piece. However, gene-editing is still in the early stages of development like CAR-T and Stem Cell development before. Pioneers always take a few arrows in new, innovative sub-sectors of the industry.
The company does have a diverse, early pipeline across different disease areas.
Finally, after no analyst activity previously in 2018, Mediwound (MDWD) got its second 'shout out' from an analyst firm in two weeks late yesterday. Oppenheimer reissued its Buy rating and $14 price target on MDWD Monday afternoon. On March 29th, Wells Fargo reiterated its Outperform rating with the following commentary
"MediWound could be more attractive to a broader range of potential buyers, including those in the medical countermeasure space, after the FDA cleared the development pathway for NexoBrid for the debridement of skin injuries inflicted by chemical warfare agent sulfur mustard. The FDA also agreed to allow the development of NexoBrid in sulfur mustard wounds to rely on the chemistry, manufacturing and control data from NexoBrid's previous and ongoing development in burns"
And those are four small cap biotech concerns that could be boosted by recent analyst action in trading today.
Free Report Now Available: Amazon has become an absolute juggernaut over the past two decades. The online retailing giant has left dozens of retailers and other firms crippled in its wake. As this disrupter expands into technology, payments and even groceries via its recent acquisition with Whole Foods, which companies/stocks will become vulnerable to this Seattle colossus? Are any in your portfolio? A just published free report goes through 21 names that could see Amazon encroaching on their turf. To download report for free, just click here.