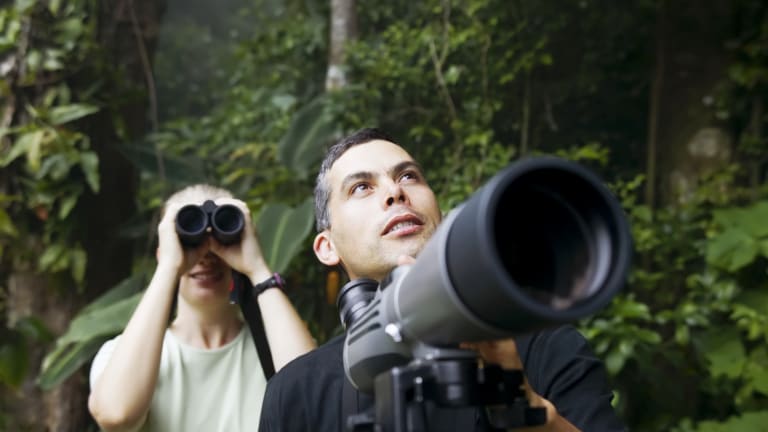 4 Hot Analyst Reads For Tuesday, July 24th
A synopsis of recent analyst activity that could buoy these small cap biotech stocks in trading today
"One man to live in pleasure and wealth, whiles all other weap and smart for it, that is the part not of a king, but of a jailor." ― Thomas More
Sign Up Free Today: To comment on this article or to get and read these full articles free every day before the market open to your 'in box' as published, just hit the + Follow button in the upper right-hand corner of this site.
Here are four small cap stocks seeing notable analyst commentary just before we open for trading this Tuesday.
PTC Therapeutics (PTCT) sees its price target raised to $50 from $35 previously at Citigroup this morning. Citi's analyst cites the following for his upward price target revision.
"Continued growth in sales from the company's Duchenne muscular dystrophy franchise, especially Translarna outside the U.S., will contribute to push the stock higher". The analyst also "believes the data so far for RG7916 in type 1 spinal muscular atrophy patients suggests it is an effective drug and that further upside could come later this year. Further, he sees PTC's recent acquisition of gene therapy company Agilis as providing a high level of synergy"
Not surprisingly, Reata Pharmaceuticals (RETA) has seen a lot of positive analyst action over the past 24 hours. The stock surged 65% on Monday after the company disclose very encouraging mid-stage trial results. Yesterday afternoon, Jefferies reissued its Buy rating and $84 price target on RETA. Citigroup raised its price target to $95 from $76 this morning and its analyst called Reata his 'top pick' in the sector. Robert W. Baird also lifted its price target to $92 this morning, all the way up from $47 this morning while maintaining their Outperform rating on the stock. Here is the commentary from Baird's analyst.
'Trial results give increased confidence in the probability of success in Alport and adding in ADPKD'. The analyst 'sees the bardoxolone profile as wide open for adoption in a variety of settings and sees the successful demonstration of efficacy as setting up the drug as a blockbuster.'
Reata is one of two stocks that is in both the model-20 stock portfolios of The Insiders Forum as well as at The Biotech Forum. Those subscribers certainly had a good start to the trading week to say the least.
Barrington maintains their Outperform rating on Merit Medical Systems (MMSI) but lifts its price target to $61 from $50 previously. Here is a synopsis behind the analyst's reasons for the upward price target revision.
'Barrington analyst Michael Petusky raised his price target on Merit Medical shares to $61 from $50 after the company's Q2 revenue topped his "Street-high" estimate and the company increased its FY18 guidance, stating that Merit "clearly continues to have a lot of momentum." Management still sees gross margins improving in 2018, but not at the level previously expected'
Needham also raises its price target to $67 from $51 and reissued its Buy rating on MMSI before the bell today. Canaccord Genuity reiterated its Buy rating this morning as well with a $70 price target.
Finally, Leap Therapeutics (LPTX) sees its Buy rating and $12.50 price target reissued at H.C. Wainwright this morning. Here is the color from that call.
"We maintain our Buy rating of Leap Therapeutics and our 12-month price target of $12.50 per diluted share. We derive our price target based on a risk-adjusted NPV analysis of projected DKN-01 and TRX518 revenues through 2030 assuming a 12% discount rate and 2% terminal growth rate. We derive an rNPV of $632M for the products and add in pro forma cash and cash equivalents of $40.5M to arrive at a 12-month price target of $12.49 per diluted share, which we round to $12.50." ​
And those are four small cap concerns seeing recent analyst activity before the market opens this Tuesday. Happy Hunting.
New Free Report Available: My colleagues at Investors Alley have just published a free report entitled '10 Simple Rules To Trade Options Like A Pro' for those that want to learn more about profitably adding options strategies to their investing 'toolbox' including Buy-Writes on many of the small caps we cover in these pieces, it is now available free via download HERE.