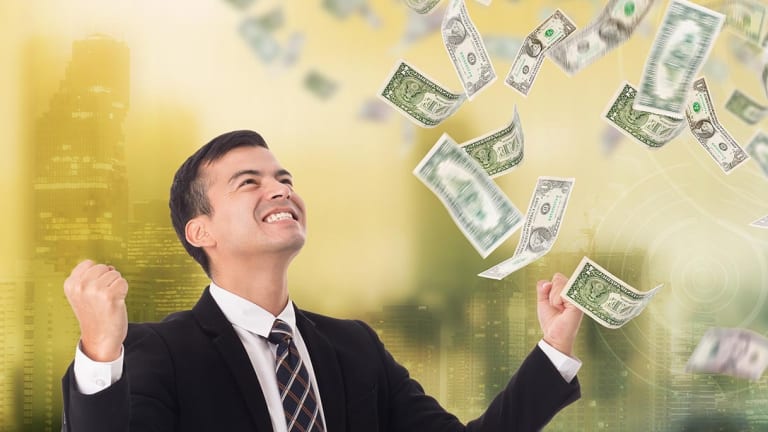 4 Hot Analyst Reads For Thursday, June 7th
The following is a synopsis of recent analyst activity that could buoy these small cap biotech stocks in trading
The following is a synopsis of recent analyst activity that could buoy these small cap biotech stocks in trading
"Taxation is just a sophisticated way of demanding money with menaces." ― Terry Pratchett, Night Watch
Note: To comment on this article or to get and read these full articles free every day before the market open to your 'in box' as published, just hit the + Follow button in the upper right-hand corner of this site.
Here are four small cap biotech stocks garnering positive analyst commentary recently just before the market open today.
​
BioLife Solutions (BLFS) gets a rare analyst mention this morning. B Riley FBR initiates the shares with a Buy with a $14 price target. Riley's analyst sees "high growth potential for the company's biopreservation media products". The stock is in the middle of one of its two massive runs over the past decade. Here is hoping this is more sustainable than the one a few years ago for shareholders.
Australian based Mesoblast (MESO) picks up another fan among analyst firms this morning. Late last month we highlighted Oppenheimer's putting a new Buy rating on the stock. Today, it is H.C. Wainwright assuming coverage on the company with a Buy rating, $17 price target and the following commentary
We see Mesoblast as having the strongest pipeline in the regenerative medicine space. Multiple pivotal trials in End Stage (IV) Devices (LVAD), Congestive Heart Failure (CHF stages Pain (CLBP) with Degenerative Disc Disease (DDD) and Disease (A-GvHD) represent the company's lead cell therapy programs. Our analysis of the Phase 2 data that support these trials coupled with their design gives us confidence that we may see a positive outcome in one or all of the trials when they report data by year-end. As such we are launching coverage with a Buy rating and $17.00 price target."
Above is a snapshot of the firm's current pipeline.
Cantor Fitzgerald yesterday maintained its Buy rating and $31 price target on Intra-Cellular Therapies (ITCI) yesterday. This biopharma has a rolling NDA submission for its primary drug candidate 'lumateperone' that should be complete by mid-year. Here is Cantor's current view on the company.
"We are reiterating our BUY rating heading into these events, and our thesis on ITCI is unchanged. In short, we believe that lumateperone, if approved, could become a meaningful competitor in the schizophrenia market with its benign safety/tolerability profile so far vs. the current standard of care. We also note the neuropsychiatry space is getting more interesting (see here) and stocks of companies with promising later-stage assets in the space present scarcity value. Our DCF-based price target of $31 is unchanged and represents ~32% upside potential from current levels."
​
​
This name as done well within the Insiders Forum model portfolio. This is the first of many indications lumateperone is in trials for and the company has other compounds in its pipeline.
Oppenheimer notes the progress at Axovant Sciences (AXON) yesterday while maintaining its perform rating and $4.50 a share price target on the stock. The firm is on the huge list of companies that have tried to develop a drug to tackle Alzheimer's only to find it is the 'black hole' of disease development efforts, unfortunately. Oppenheimer's notes the progress the company has made so far under a new CEO
"AXON licensed worldwide rights to AXO-Lenti-PD which effectively transforms the company's pipeline from small molecule therapeutics to gene therapy. AXO-Lenti- PD is an experimental gene therapy that builds on the earlier success of ProSavin which demonstrated nominal efficacy with long-term safety in an ongoing 15-patient Ph2 study. AXO-Lenti-PD is a next-generation lentiviral vector that improves upon the efficacy of ProSavin while overcoming some of the barriers including dosing constraints imposed by the volume of administration. We are encouraged by the rapid progress of new CEO Pavan Cheruvu as he quickly implements his vision for a new AXON that is focused on transformational science. We look forward to additional business development, which we expect by year-end, and meanwhile maintain our Perform rating."
And those are four small and mid-cap concerns seeing recent analyst activity before the market opens this Thursday.
Highly Recommended: Many of these stocks covered in our '4 Hot Analyst Reads' every morning make ideal Buy-Write candidates. For those that want to learn about more advanced option strategies to put in their investor 'toolbox', I highly recommend the free 30-minute report and 7 minute video my Investors Alley's colleague Jay Soloff has put together. Jay has been teaching about and using option strategies successfully for two decades. The free video and report can be downloaded HERE