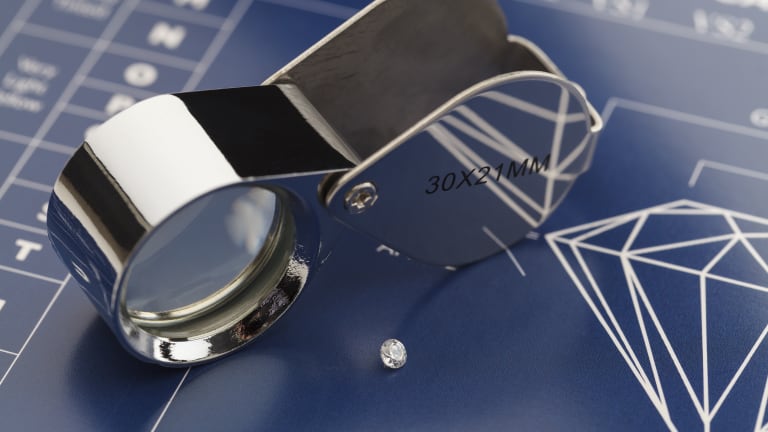 4 Hot Analyst Reads For Thursday, June 28th
A synopsis of recent analyst activity that could buoy these small cap biotech stocks in the trading market today.
A synopsis of recent analyst activity that could buoy these small cap biotech stocks in the trading market today.
"The price of success is to bear the criticism of envy." ― Denis Waitley
Sign Up Free Today: To comment on this article or to get and read these full articles free every day before the market open to your 'in box' as published, just hit the + Follow button in the upper right-hand corner of this site.
Four small cap biotech stocks garnering positive analyst commentary over the past 24 hours before the market opens this Thursday:
RBC Capital initiated the stock of small cap concern Evofem (EVFM) with an Outperform rating and $8 price target Wednesday. RBC's analyst had the following to say about Evofem.
"The company offers exposure to a "large, evolving Women's market that has lacked innovation and its lead product - Amphora - "filling a void" as a non-hormonal on-demand contraceptive" He then cites the findings of his survey of over 1K women to support his peak sales estimates of $357 million by 2025. Last week Roth Capital ($15 price target) and Oppenheimer ($9 price target) also assigned new Buy ratings to the stock.​
Late yesterday, Janney Montgomery initiated [Selecta Biosciences (SELB)](https://finance.yahoo.com/quotes/SELB,(SELB%29/view/v1) with a Buy rating and $33 price target. The stock has done little since the shares plunge in November of last year. However, Janney's analyst believes the equity will recover for four reasons starting with #1 listed below, the rest can be accessed here.
"SEL-212 is likely to be proven as a superior drug compared to therapies already OK'ed by the FDA. Selecta's therapy has already demonstrated a higher response rate and an improved dosing regiment, and a Phase 3 study should show even better efficacy"
The stock of [Cara Therapeutics (CARA) ](https://finance.yahoo.com/quotes/(CARA%29,CARA/view/v1?bypass=true)was up some 10% in trading Wednesday despite a punk overall market and a biotech sector that dropped some three percent on the day. The company posted encouraging trial results Wednesday from a late stage study around its drug candidate CR845 in patients undergoing abdominal surgery. This morning H.C. Wainwright ups its price target to $26 on CARA from $24 while maintaining its Buy rating.
Wainwright's analyst had the following to say about his slightly more optimistic outlook for this 'Tier 4' biotech concern.
"Valuation and risks. Our $26 price-target (from $24) is based on an unchanged $24/share DCF-based valuation of a new $2/share in value for the postoperative pain optionality. Our CKD-aP valuation assumes an IV Korsuva launch in 2021 with peak U.S sales of approximately $550M, and oral Korsuva 30% probability of 2023 launch and $300M peak U.S. sales (<$100M 30% risk-adjusted sales in our model now). Our $24/share DCF assumes overall 75% probability of success in CKD-aP (oral still at 30%) with a 12% WACC discount and 0% terminal growth beyond 2028."
​
Finally, no stock saw more positive analyst action over the past 24 hours than Global Blood Therapeutics (GBT) after posting rock solid late stage trial results for its compound aimed at sickle cell disease. The main question now is whether the drug candidate will be approved on an accelerated or regular approval path. This caused the shares to initially sell off 15% in early trading but by the end of the day more rational heads had prevailed and the equity ended the day up a tad over 15%. We added a few shares in the initial decline yesterday. Certainly helping the rebound from early lows were myriad positive 'shout outs' from analyst firms. Here is a sampling over the past 24 hours.
Oppenheimer - Assigned new Buy rating with $74 price target
Cantor Fitzgerald - Reissued Overweight rating and raises price target to $96 from $69
Wells Fargo - Reissues Buy rating, raises price target to $85 from $78 previously
Wedbush - Reiterates Outperform rating with $70 price target
H.C. Wainwright - Reissues Buy rating with Street high $125 price target
Here is the commentary from Cantor's analyst around trial results and the company's prospects
"The company reported "robust" HOPE Part A data in 154 patients. The data provide further support of the treatment's potential for approval and increases our probability of success for voxelotor to 75% from 70%"
And those are four small cap concerns seeing recent analyst activity before the market opens here on Thursday. Happy Hunting.
Download Free Now: Many of these stocks covered in our '4 Hot Analyst Reads' every morning make ideal Buy-Write candidates. For those that want to learn about more advanced option strategies to put in their investor 'toolbox', I highly recommend the free 30-minute report and 7 minute video my Investors Alley's colleague Jay Soloff has put together. Jay has been teaching about and using option strategies successfully for two decades. The free video and report can be downloaded HERE