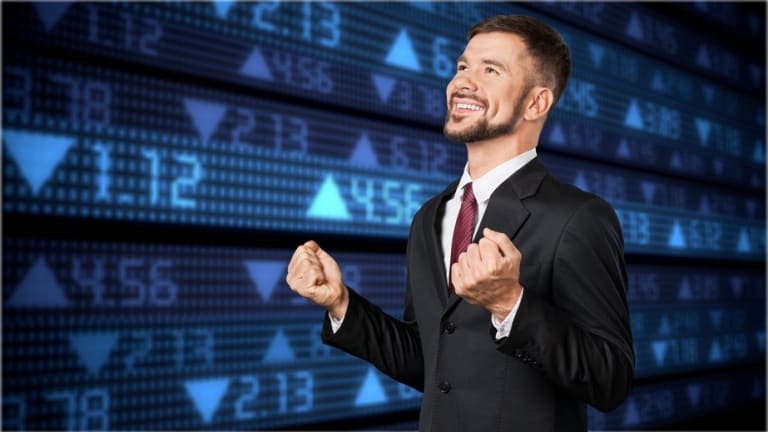 4 Hot Analyst Reads For Thursday, June 21st
The following is a synopsis of recent analyst activity that could buoy these small cap biotech stocks in trading
The following is a synopsis of recent analyst activity that could buoy these small cap biotech stocks in trading
"Happiness never made anyone rich or famous. That must be why ambitious people avoid it." ― Marty Rubin
Sign Up Free Today: To comment on this article or to get and read these full articles free every day before the market open to your 'in box' as published, just hit the + Follow button in the upper right-hand corner of this site.
Here are four small cap biotech stocks garnering positive analyst commentary this morning just before the market opens today.
​
RBC Capital throws cold water on buyout speculation that propel an over 15% rise in the stock of beaten down oncology concern Tesaro (TSRO). They reiterate their Sector Perform rating and $46 price target on TSRO late yesterday, which is right at where the stock is trading. RBC's analyst thinks given Zejula's trajectory to date and increasing competition in the recurrent maintenance ovarian cancer market, revenue estimates are likely to be lowered. He also believes Rubraca from Clovis Oncology (CLVS) would be a better strategic fit given Roche's desire for 'best in class' molecules.
Some more negativity on the Street this morning, as JP Morgan lowers its rating on Glaukos (GKOS) from Overweight to Neutral. They also take down their price target to $45 from $49 and they see great 'competitive headwinds' for the firm. The same analyst also takes the same action on NuVasive (NUVA) while lowering Morgan's price target from $60 to $58 as he sees 'limited upside for the shares amid "challenging" spine end-market dynamics'. Someone got up on the wrong side of the bed this morning.
With a more optimistic outlook, Leerink Partners late yesterday revised up their price target on Solid Biosciences (SLDB) from $28 to $50. Here is a synopsis of the reasons Leerink's analyst is optimistic on this small cap concern.
"Since the company announced that the FDA lifted the clinical hold on SGT-001 for Duchenne muscular dystrophy on June 18, the stock experienced a boost from a coincidentally timed positive read-through from Sarepta's (SRPT) R&D day on June 19. However, the stock has come down from its recent highs following these two events, which presents another buying opportunity. We are also raising our PoS to 55% from 30% and assuming that Solid Biosciences receives a priority review voucher and sells it for $100M."
​
​
The stock could probably used the boost after Wednesday's 17% decline in trading on Sarepta's great trial results.
Yesterday, Benchmark also lifted its price target on BioTelemetry (BEAT) to $54 from $48 after meeting with the company's leadership. Benchmarks states management readily concedes full year revenue guidance is 'conservative' and it is quite likely it will be raised after second quarter results.
And those are four small cap concerns seeing recent analyst activity before the market opens this Thursday. Happy Hunting.
Highly Recommended: Many of these stocks covered in our '4 Hot Analyst Reads' every morning make ideal Buy-Write candidates. For those that want to learn about more advanced option strategies to put in their investor 'toolbox', I highly recommend the free 30-minute report and 7 minute video my Investors Alley's colleague Jay Soloff has put together. Jay has been teaching about and using option strategies successfully for two decades. The free video and report can be downloaded HERE