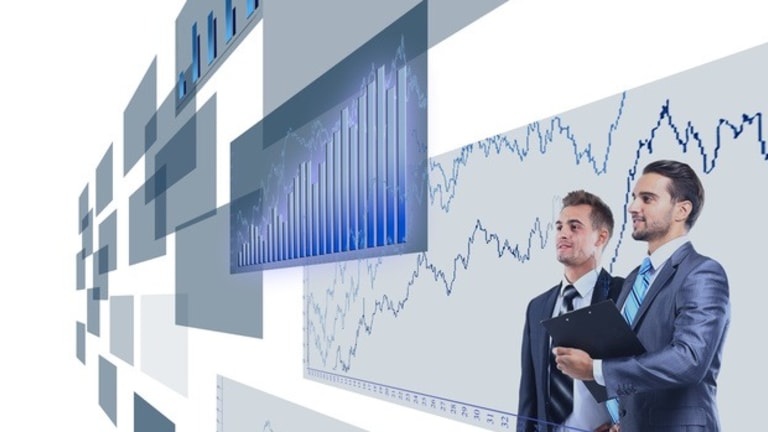 4 Hot Analyst Reads For Thursday, July 12th
A synopsis of recent analyst activity that could buoy these small cap biotech stocks in trading today
"Never throw the first punch. If you have to throw the second, try to make sure they don't get up for a third." ― Brandon Sanderson, Steelheart
Sign Up Free Today: To comment on this article or to get and read these full articles free every day before the market open to your 'in box' as published, just hit the + Follow button in the upper right-hand corner of this site.
Here are four small cap stocks seeing notable analyst commentary just before we open trading today.
Cantor Fitzgerald reissues their Buy rating and lifts its price target on Biohaven Pharmaceuticals (BHVN) this morning to $50 a share, from $42 previously. The analyst at Cantor recently chatted with leadership at the company and had the following to say around that conversation.
"Following our meeting with CEO Vlad Coric and CFO Jim Engelhart earlier this week, we reaffirm our Overweight rating on BHVN stock, and are increasing our 12-month price target to $50, from $42, driven by multiple expansion. We think the Street's focus on rimegepant acute oral CGRP data has led to an under-appreciation of Biohaven's other opportunities to drive long term share holder value beyond current levels. "
We recently provided a 'Deep Dive' on this small biopharma name on these pages.
Late yesterday, Morgan Stanley gave four reasons it was upgrading Myriad Genetics (MYGN) from Equal Weight to Overweight and raising its price target on this Salt Lake City based healthcare concern. The company is focused developing and marketing novel predictive medicine, personalized medicine, and prognostic medicine tests worldwide. It sports a $3 billion market capitalization so is in mid-cap territory. The number one reason Morgan provided was that its 'core hereditary cancer testing business is showing durability, with volume growth resuming and price declines slowing'.
Author's Note:To get our free research articles on attractive biotech and pharma stocks as soon as they are published from our SeekingAlpha handle, just clickherefor our profile. Hit the big orange "Follow" button and choose the real-time alerts option.
Piper Jaffray after its 'initial read on the Centers for Medicare & Medicaid Services' 368-page proposal to modernize and drive innovation in durable medical equipment, which included commentary on competitive bidding and oxygen' thinks the proposal is neutral for the shares of Inogen (INGN) which it reiterates as an Overweight with a $235 price target before the bell. Piper's analyst 'still likes Inogen shares into the Q2 earnings report, and recommends buying the stock more aggressive should the CMS proposal "cause any confusion in the market.' This mid-cap concern has become somewhat of a 'battleground' stock of late as Citron Research put out a bearish call on in late May which drew positive retorts from several analyst firms at the time.
Omeros (OMER) could see some action today, speaking of 'battleground' stocks. Seaport Global has initiated the shares as a new Buy before the bell with a $30 price target. Seaports notes that the company product Omidria for cataract surgery regains its pass-through status starting October 1 following new legislation. He sees the compound quickly regaining a $87 million annual run-rate and also sees $200 million to $400 million peak sales potential if it secures permanent reimbursement from CMS. This should help greatly with the company's cash flow status as it develops OMS721 for several rare disease indications which could make that drug candidate a 'blockbuster' if successful.
And those are four small and mid cap concerns seeing recent analyst activity before the market opens this Thursday. Happy Hunting.
New Free Report Available: My colleagues at Investors Alley have just published a free report entitled '10 Simple Rules To Trade Options Like A Pro' for those that want to learn more about profitably adding options strategies to their investing 'toolbox'. It is now available free via download HERE.