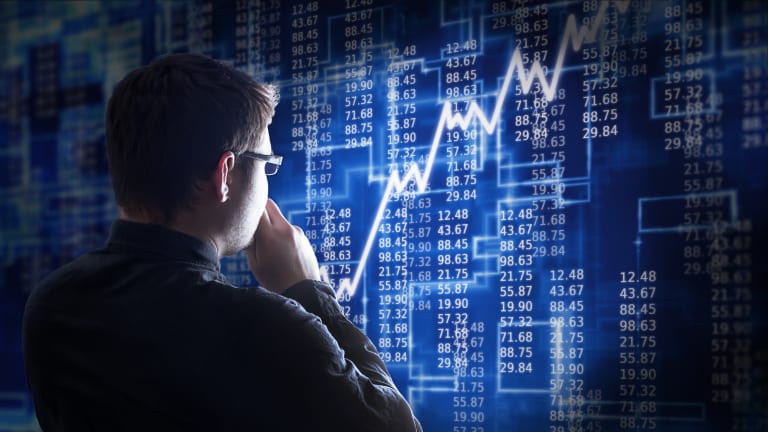 "Learn well how to think right and then be your own shepherd, otherwise you shall be the unlucky sheep of all sorts of cunning shepherds!" ― Mehmet Murat ildan
Note: To comment on this article or to get these articles free every day before the market open to your 'in box' as published, just hit the + Follow button in the upper right-hand corner of this site.
Here are our four hot analyst reads before the market opens for Thursday, May 17th.
InflaRx NV(IFRX) saw its first analyst action of the year late last week. On Thursday, B Riley FBR reissued its Buy rating. They did lower their price target to $43 in comments that came out soon after first quarter earnings hit the wires. Here is what Riley had to say about InflaRx
"This morning, 5/17, InflaRx announced 1Q18 earnings and provided a corporate update. We reiterate to investors that lead asset IFX-1 has the potential to disrupt the treatment of hidradenitis suppurativa (HS), with 1H19 top-line Phase IIb results potentially serving as a positive catalyst for IFRX shares. After model updates, particularly a recent capital raise, we reiterate our IFRX Buy rating but lower our price target from $48 to $43."
On Friday, Leerink Swann had a more positive view on the company after results. It lifted its price target to $42 from $36 and reiterated its Outperform rating on the stock.
Analysts are keeping the faith in Syndax Pharmaceuticals (SNDX) despite disappointing data in one of its key trials last week that came out in a data abstract leading up to the ASCO conference in Chicago that begins June 1st. The shares lost some 25% of their value on the news. However, Oppenheimer reiterated their Buy rating on Syndax on Thursday.
​
​
Friday, B Riley FBR reissued their own Buy rating and whopping $40 price target. Riley's analysis provided the following color on the recent pipeline setback.
"Yesterday morning, 5/17, Syndax Pharmaceuticals (SNDX) announced a clinical update from the Phase II ENCORE 601 trial of lead asset entinostat in combination with PD-1 inhibitor Keytruda across various solid cancers. We believe intraday weakness is an overreaction to the impact of these immuno-oncology (I-O) combinations on SNDX valuation, which we consider attractive in light of the opportunity for entinostat in Phase III studies in hormone receptor-positive (HR +) breast cancer and downstream pipeline candidates. We thus reiterate our SNDX Buy rating and $40 price target."
Eiger Biopharmaceuticals (EIGR) also saw lots of positive analyst commentary late last week. Starting Wednesday and ended with two positive calls on Friday, Oppenheimer ($26 price target), Wedbush ($53 price target from $36 previously), B Riley FBR ($24 price target) and Piper Jaffray ($28 price target from $17 previously) all reissued Buy ratings on the stock after the expanded its lonafarnib licensing agreement with Merck (MRK) for rights in ultra-orphan indication Hutchinson-Gilford Progeria syndrome. Here is what Wedbush had to say about the transaction and its updated view on Eiger
"In our view, the implications of Eiger obtaining rights for progeria are that lonafarnib could get approved two years earlier. We project launch of lonafarnib for progeria in 2020 and for HDV in 2022. Since progeria is an ultra-rare disease with only about 400 children worldwide and that lonafarnib treatment in a Phase 2 trial resulted in a survival benefit, we speculate that FDA may not require a Phase 3 trial for approval. Consequently, we anticipate clarity on FDA's requirements for U.S. approval in H2:18, NDA submission, acceptance, review and approval in 2019. We speculate premium pricing is likely. If 300 of the 400 children worldwide are treated at $500,000/patient/year (which is likely conservative pricing), peak annual sales after an early 2020 U.S. launch could reach about $186 million in 2027".
Finally, Albireo Pharma Inc (ALBO) also saw some positive analyst comments to end the week. On Thursday, Needham assigned a new Buy rating and $50 price target on the shares. Friday, Cowen & Co. also initiated the shares as a Buy in a new rating and Wedbush reissued their Buy rating with $60 price target.
And those are four small cap names that enjoyed positive analyst action late last week that could carry into trading this week.
Highly Recommended: For those that want to learn about more advanced option strategies to put in their investor 'toolbox', I highly recommend the free 30-minute report and 7 minute video my Investors Alley's colleague Jay Soloff has put together. Jay has been teaching about and using option strategies successfully for two decades. The free video and report can be downloaded HERE
-