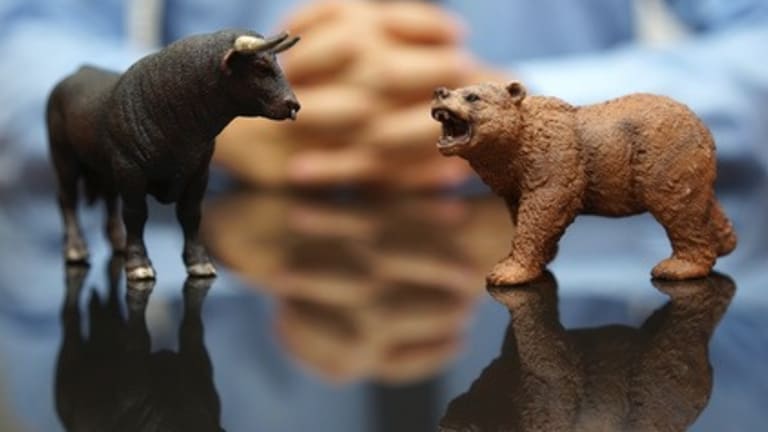 4 Hot Analyst Reads For Monday, June 4th
The following is a synopsis of recent analyst activity that could buoy these small cap biotech stocks in trading.
The following is a synopsis of recent analyst activity that could buoy these small cap biotech stocks in trading.
**"**It's discouraging to think how many people are shocked by honesty and how few by deceit." ― Noël Coward, Blithe Spirit
Note: To comment on this article or to get and read these full articles free every day before the market open to your 'in box' as published, just hit the + Follow button in the upper right-hand corner of this site.
Here are four small cap biotech stocks garnering positive analyst commentary recently just before the first trading day of the week opens this Monday.
As one might expect, the fallout from the huge American Society of Clinical Oncology event that kicked off Friday in Chicago is the focus of much analyst commentary as scores of oncology companies present trial data at the confab that runs through this Tuesday.
​
Piper Jaffray has a big 'shout out' for Loxo Oncology (LOXO) this morning. Jaffray's analyst boldly states that the company's 'LOXO-292 LIBRETTO data presentation reported the most significantly precise treatment effect of the entire ASCO conference' while reiterating his Overweight rating and $200 price target this morning. The stock (above) already has had a big run over the past month in anticipation of what was expected to be a very well-received presentation.
​
​
Unfortunately, sometimes data readouts do not already provided positive or encouraging data at ASCO. JP Morgan downgradesJounce Therapeutics (JNCE) to Neutral from Overweight and cuts his price target from $28 to $12 after data presented at the conference was 'disappointing'. Morgan's analyst is a bit late to the game, the stock has been in a steady decline since it release data for the abstract in advance of the conference on May 17th. Evidently, presentation results did nothing to lift the sentiment on this small cap name and it could be another challenging week for the stock.
H.C. Wainwright remains positive on Macrogenics (MGNX) as it reissues its Buy rating and $34 price target on this small cap concern focus on developing antibody-based therapeutics for the treatment of cancer and other diseases. Here is what Wainwright's analyst had to say about their current view on Macrogenics.
"We are currently not valuing the B7-H3 franchise pending clinical updates on the combination program with Keytruda and preliminary read from the B7-H3 x CD3 DART molecule, which if positive could rival the remainder of the pipeline in terms of clinical importance "
Finally late Friday, Oppenheimer reiterated their Hold rating on Incyte (INCY) with a $65 price target after that company's mixed FDA decision late last week. Here is what Oppenheimer's analyst had to say about the FDA's actions and its likely impacts on the company.
"The FDA approved the 2mg dose of Olumiant (baricitinib), as expected. while the 4mg dose was not approved. Following LLY's resubmission of the baricitinib NDA for moderate-to-severe rheumatoid arthritis (RA) with inadequate response to at least one TNF inhibitor, the FDA held an to discuss the risk-benefit of two baricitinib doses. The FDA panel voted the benefit/risk profile is adequate to support approval of baricitinib 2mg, while also voting that the benefit-risk profile is not adequate to support approval of baricitinib 4mg. Today's approval is in line with the vote and is disappointing because the 4mg dose showed higher efficacy and could have led to greater differentiation against Xeljanz. "
And those are four small and mid-cap concerns seeing recent analyst activity before the market opens this Monday
Highly Recommended: Many of these stocks covered in our '4 Hot Analyst Reads' every morning make ideal Buy-Write candidates. For those that want to learn about more advanced option strategies to put in their investor 'toolbox', I highly recommend the free 30-minute report and 7 minute video my Investors Alley's colleague Jay Soloff has put together. Jay has been teaching about and using option strategies successfully for two decades. The free video and report can be downloaded HERE
​