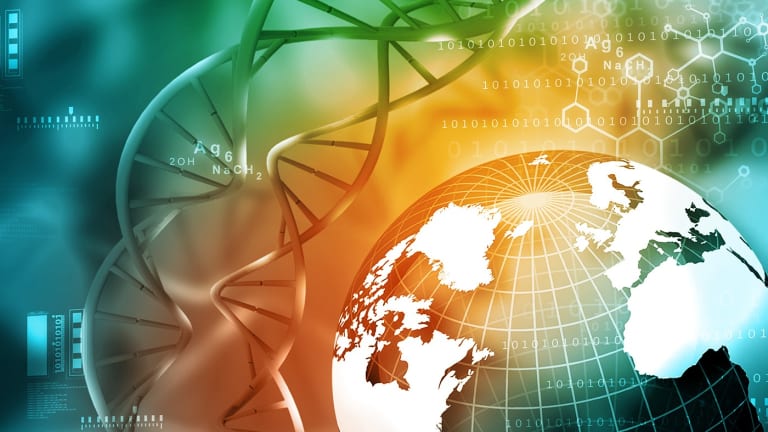 4 Hot Analyst Reads For Monday, June 18th
The following is a synopsis of recent analyst activity that could buoy these small cap biotech stocks in trading
The following is a synopsis of recent analyst activity that could buoy these small cap biotech stocks in trading
"A scar does not form on the dying. A scar means, I survived." ― Chris Cleave, Little Bee
Sign Up Free Today: To comment on this article or to get and read these full articles free every day before the market open to your 'in box' as published, just hit the + Follow button in the upper right-hand corner of this site.
Here are four small cap biotech stocks garnering positive analyst commentary this morning just before the market opens today.
Needham reiterated its Buy rating on Atricure (ATRC) this morning and raised its price target on the small cap concern $6 to $32 a share. Needham's analyst cited several reasons for his firm's increased confidence on this name.
"We have increased confidence in ATRC's ability to sustain strong revenue growth and to drive upside to consensus estimates given: 1) strong Open-Heart Ablation growth driven by society guidelines and increasing penetration, 2) strong AtriClip growth driven by new products with higher prices, 3) conservative guidance, and 4) easing comps, particularly in 2H18. Additionally, we expect ATRC's analyst meeting (6/26 in NYC) to serve as a nearer-term catalyst and results from its CONVERGE trial to serve a a significant longer-term catalyst in 2H19. Given this, we raise our price target to $32 from $26 and reiterate our Buy rating."
Microcap contraceptive concern Evofem Biosciences (EVFM) gets some love from Oppenheimer today. The analyst firm initiates the shares as a Buy with a $9 price target and the following color
"We are initiating coverage on EVFM with an Outperform rating and a $9 PT. We view lead product Amphora as a unique addition to women's choices for contraception, and see a low-risk path to FDA approval and a US launch likely to occur in early 2020. We believe Amphora's differentiated profile will foster steady uptake, and just modest penetration into the ~$5.5B contraceptive market should translate into meaningful sales revenue for EVFM. A potential label expansion to include prevention of certain sexually transmitted infections (STI) could drive additional growth. EVFM has a gel similar to Amphora in clinical development for a common vaginal condition for which no medications are currently FDA approved."
​
Three weeks ago, H.C. Wainwright reissued its Buy rating and $11 price target on this 'Busted IPO' which has lost most of its shareholder value to this point since coming public in late 2014.
Both William Blair and RBC Capital upgrade PTC Therapeutics (PTCT) this morning. Blair moves the firm from Market Perform to Outperform and notes the company's compound risdiplam showed "impressive efficacy" in spinal muscular atrophy. RBC goes from Sector Perform to Outperfom on PTCT. Earlier this month, The European Medicines Agency's Committee for Medicinal Products for Human Use or CHMP took a position backing approval for the company's product Translarna for use in ambulatory DMD patients as young as two years old. The previous limit had been five years of age.
​
The stock has more than triple over the past 18 months but still sells at half its levels reached in 2015.
After its presentation at the 23rd Congress of the European Hematology Association in Stockholm last week, Oppenheimer reiterates its Outperform rating and $3 price target on microcap BioLineRx (BLRX) this morning. Oppenheimer's analyst provided the following color around the firm's presentation
"Association (EHA) congress, BioLineRx presented new data from two clinical studies evaluating BL-8040 in r/r AML and as a hematopoietic stem cell mobilizer for allogeneic transplants. Although BioLineRx is not currently developing its CXCR4 antagonist in either setting, we believe the EHA updates underscore BL-8040's synergy with chemotherapy in AML patients and point to a future expansion into the allogeneic transplant market, assuming the drug is approved for use in autologous transplants (the focus of the company's ongoing Phase 3 GENESIS trial). In parallel with GENESIS, BL-8040 is being evaluated in combination with chemotherapy and checkpoint inhibitors in a variety of cancers, with several readouts expected in 2H18. Reiterate Outperform rating and $3 PT."
​
​
Like Evofem, the stock of BLRX has been nothing to write home about since it came public back in 2011. Maxim Group and H.C. Wainwright also put Buy ratings on this small cap concern in May it should be noted, however.
And those are four small cap concerns seeing recent analyst activity before the market opens this Monday to begin a new trading week. Happy Hunting.
Highly Recommended: Many of these stocks covered in our '4 Hot Analyst Reads' every morning make ideal Buy-Write candidates. For those that want to learn about more advanced option strategies to put in their investor 'toolbox', I highly recommend the free 30-minute report and 7 minute video my Investors Alley's colleague Jay Soloff has put together. Jay has been teaching about and using option strategies successfully for two decades. The free video and report can be downloaded HERE