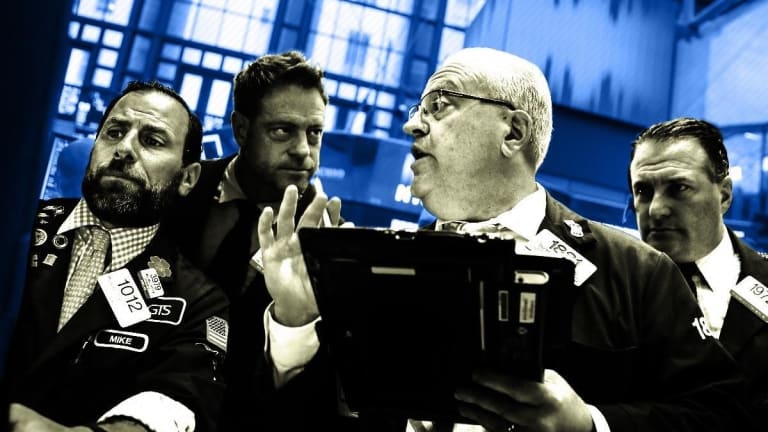 4 Hot Analyst Reads For Monday, July 23rd
A synopsis of recent analyst activity that could buoy these small cap biotech stocks in trading today
"Generosity is giving more than you can, and pride is taking less than you need." ― Kahlil Gibran, Sand and Foam
Sign Up Free Today: To comment on this article or to get and read these full articles free every day before the market open to your 'in box' as published, just hit the + Follow button in the upper right-hand corner of this site.
Here are four small cap stocks seeing notable analyst commentary just before we open for the first trading day of the week.
Jefferies initiatesSesen Bio (SESN) with a new Buy rating and $4 price target this morning. Jefferies' analyst 'sees share upside through 2019 driven by 12-month complete response data and FDA agreeing to accelerated approval for Vicinium'
We just offered up an extensive 'deep dive' on this name last week. It can be found here.
Chardan Capital assigns a new Buy rating and $90 price target on Solid Biosciences (SLDB) before the bell this morning. Here is the color from that call.
"We note Solid incorporated a randomized control into the initial trial design of its phase I/II IGNITE DMD trial. The delayed treatment control is matched for both age and disease severity, providing an internal natural history control. Finally, the trial, although phase I/II, is powered to show significant differences from baseline to 12 months post-treatment in levels of microdystrophin, which the company believes will be an acceptable surrogate endpoint for FDA approval. (Given new and supportive FDA guidance for gene therapies, we wonder if IGNITE DMD could be the basis of a filing if breakthrough results follow.) There is room in DMD for all 3 competing GTs to "win" big."
The stock looks down some seven percent in pre-market trading despite the positive call from Chardan this morning.
BeiGene (BGNE) gets a new Buy rating and $225 price target from Maxim Group this mornings. Maxim's analyst cites trial results that just came out for their positive call.
"BeiGene announced positive top-line data for tislelizumab (PD-1) in relapsed/ refractory classical Hodgkin's lymphoma (R/R cHL) from its China-based study which now positions the company to file an NDA in China later in 2018. Concurrently, BeiGene announced fast-track designation for BTK inhibitor zanubrutinib and plans for potential submission of an NDA in 1H19 in the US for Waldenstrom macroglobulinemia (WM) based on previously announced P1 data."
Finally, Wave Life Sciences (WVE) gets a new Buy rating and $49 price target at H.C. Wainwright this morning. Wainwright's analyst explains his valuation of this company in the commentary below.
"We value $49/share based on a risk-adjusted, sum-of-parts DCF analysis (Exhibit 18): beta of 0.77, terminal growth rate of 0.5%, risk premium of 4.93%, calculated WACC of 6.8%, and tax rate of 15% beginning in FY 2027. We value $3/share, respectively (Exhibit 16), which together account for roughly 90% of our target with the remainder derived from FTD and ALS expected to enter the clinic during 2H18. Risks to our target include: commercial, reimbursement, regulatory, along with clinical and manufacturing. WAVE Life Sciences Ltd."
And those are four small cap concerns seeing recent analyst activity before the market opens this Monday. Happy Hunting.
New Free Report Available: My colleagues at Investors Alley have just published a free report entitled '10 Simple Rules To Trade Options Like A Pro' for those that want to learn more about profitably adding options strategies to their investing 'toolbox' including Buy-Writes on many of the small caps we cover in these pieces, it is now available free via download HERE.