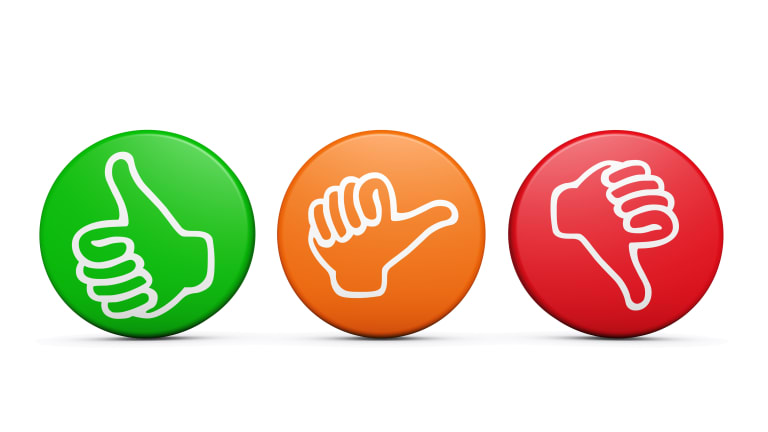 "A man of calm is like a shady tree. People who need shelter come to it." ― Toba Beta
Highly Recommended: Many of these stocks covered in our '4 Hot Analyst Reads' every morning make ideal Buy-Write candidates. For those that want to learn about more advanced option strategies to put in their investor 'toolbox', I highly recommend the free 30-minute report and 7 minute video my Investors Alley's colleague Jay Soloff has put together. Jay has been teaching about and using option strategies successfully for two decades. The free video and report can be downloaded HERE
Here are our four hot analyst reads before the market opens for the last trading day of the week before the long holiday weekend.
Melinta Therapeutics (MLNT) picks up its second analyst upgrade of May after no previous analyst activity in 2018. WBB Securities is boosting its view on Melinta to Speculative Buy with a 12-month price target of $8.00 a share (~50% above current trading levels). On May 9th, Robert W. Baird upgraded its outlook on Melinta to Outperform from Neutral with an even more optimistic price target of $15.00 a share. Baird's analyst opined at the time 'sales of Baxdela and Vabomere could drive shares higher as the company already has four other commercial drugs already on the market'.
Above is some recent highlights the company offered during its first quarter conference call.
​
​
Recro Pharma (REPH) got reiterated as a Buy yesterday with a $18.00 a share price target at Oppenheimer. The stock could use the help after falling nearly 55% in trading yesterday after the company received a complete response letter or CRL for its marketing application for a IV version of meloxicam. Here is Oppenheimer's view on the setback.
"Following yesterday's news that REPH received a CRL on IV meloxicam stemming from clinical efficacy as well as CMC concerns, we await an anticipated FDA meeting to better understand these issues. We are focused on the agency's concerns with efficacy given the broadly positive pivotal program, and what steps will be required to address them. Our model now assumes a roughly six-month delay in IV meloxicam's launch with no additional trial needed, a scenario which admittedly carries risk. Nonetheless, with the CDMO business worth $7/share according to our model, the lack of near-term financing need, and uncertainty around IV meloxicam reflected in the stock, we believe shares are attractive at current levels. We maintain our Outperform rating, but lower our PT to $18 (from $19)."
Cantor Fitzgerald assigned a new Buy rating and $55.00 price target (The Street high) on Theravance Biopharma (TBPH) on Thursday. On May 9th, both Leerink Partners ($31 price target) and Needham ($40 price target) both reissued their own Buy ratings on this developmental name. Here is Cantor's view on Theravance
"We rate TBPH 12-month price target of $55. We believe the Street is underestimating the peak sales potential of its four key programs (JAK Inhibitor, NEP Inhibitors, TD-9855, Revefenacin), all of which have data expected this year. Valuation Summary We use a blend of DCF and multiples (EV/EBITDA) analysis to get to our 12- month price target of $55 "
Microbiome concern Seres Therapeutics (MCRB) got two positive analyst 'shout outs' Thursday. Cantor Fitzgerald maintained its Buy rating and $20.00 price target on MCRB. Meanwhile, Oppenheimer assigned a new Buy rating with a $18.00 price target on Seres with the following color.
Thursday, Seres hosted a microbiome R&D day in New York, largely focusing on the company's ulcerative colitis (UC) and immuno-oncology (I/O) programs. The event provided an overview of how the gut microbiome influences host immunity, and how it can act to quell localized inflammation in a UC setting or promote systemic immunity in an I/O setting. Seres showcased results from its Phase 1b trial of SER-287 and presented metagenomic and metabolomic data to support its proposed MOA. Management outlined the design of a Phase 2b trial of SER-287, slated to begin enrolling UC patients in 3Q18. On the I/O front, Dr. Jennifer Wargo, Seres' collaborator from MD Anderson, outlined plans to move SER-401 into the clinic later this year. $18 PT."
​
We have a small piece of this one as the company has an intriguing and diverse pipeline (above).
Note: To comment on this article or to get these articles free every day before the market open to your 'in box' as published, just hit the + Follow button in the upper right-hand corner of this site.