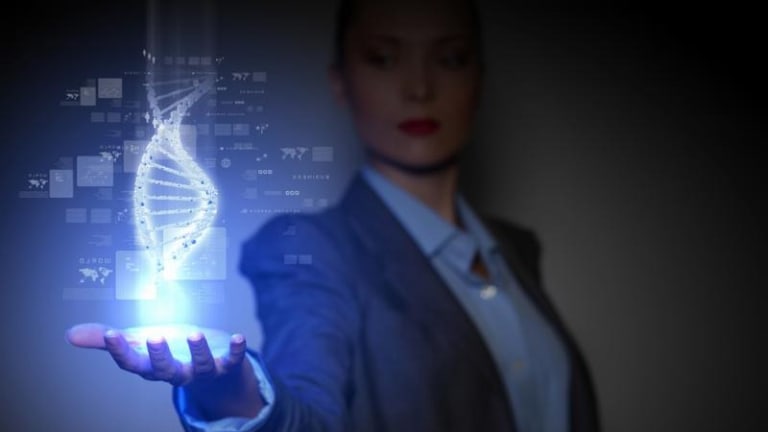 "I know not all that may be coming, but be it what it will, I'll go to it laughing." ― Herman Melville
Here are our four hot analyst reads before the market opens for Thursday, May 17th.
Note: To comment on this article or to get these articles free every day before the market open to your 'in box' as published, just hit the + Follow button in the upper right-hand corner of this site.
Piper Jaffray gets positive on CAR-T small cap concern Adverum Biotechnologies (ADVM) this morning. The analyst firm assumes coverage on this 'Busted IPO' with an Overweight rating along with a $12 price target. Jaffray's analyst provides the following 'color' behind his call
"Adverum has straightforward approaches to gene therapy that utilize well-validated mechanisms and improved vectors." Each of the company's programs have disruptive potential and target large $1B-plus global markets"
Last week, in the first analyst action in two months, Cowen & Co. reissued its own Buy rating on the firm.
​
​
Jefferies is positive on Heron Therapeutics (HRTX) which has had a nice run in the market recently. It reiterates its Buy rating and $38 price target on the small biopharma that has been 'en fuego' recently. Jefferies analyst states that the upcoming HTX-011 Phase IIb study for total knee arthroplasty is "poised for success." He sees 15% to 20% on positive results. Last week Oppenheimer ($34 price target), Cantor Fitzgerald ($40 price target) and Mizuho Securities ($35 price target) all reissued their positive ratings on the stock.
​
Global Blood Therapeutics (GBT) continues to pick up positive analyst commentary. Late yesterday, Oppenheimer assigned a new Buy rating and $74 price target after the company announced five posters for the upcoming European Hematology Association meeting in June. Last week, SunTrust Robinson ($77 price target), William Blair, H.C. Wainwright ($73 price target) and Cantor Fitzgerald ($69 price target) all reissued their own Buy ratings on this San Francisco based biotech concern focused on developing treatments for grievous blood-based disorders including Sickle Cell Disease.
Finally, Oppenheimer reissued its Buy rating on Portola Pharmaceuticals (PTLA) with an $80 price target late yestrday. This is another biotech concern based just outside San Francisco, and one that recently garnered its two first FDA approvals. Here is what Oppenheimer had to say late yesterday around the company.
"ASCO and EHA abstracts for cerdulatinib posted online providing incremental insights into the promising profile of this under-appreciated asset. Cerdulatinib is an orally available dual-kinase inhibitor for hematologic malignancies. We believe cerdulatinib has potential to benefit patients with FL, CLL/SLL and PTCL based on clinical data contained in ASCO and EHA abstracts featuring results with 99 patients from an ongoing Ph2a trial of cerdulatinib in B-cell malignancies and PTCL. We see cerdulatinib as an overlooked, well-differentiated asset with impressive preliminary data that should deliver incremental shareholder value. We expect to see updated cerdulatinib data at ASCO and EHA based on more recent data cuts. Our theoretical SOTP valuation includes $4/sh for cerdulatinib, which we believe could increase post- ASCO and EHA."
Highly Recommended: For those that want to learn about more advanced option strategies to put in their investor 'toolbox', I highly recommend the free 30-minute report and 7 minute video my Investors Alley's colleague Jay Soloff has put together. Jay has been teaching about and using option strategies successfully for two decades. The free video and report can be downloaded HERE