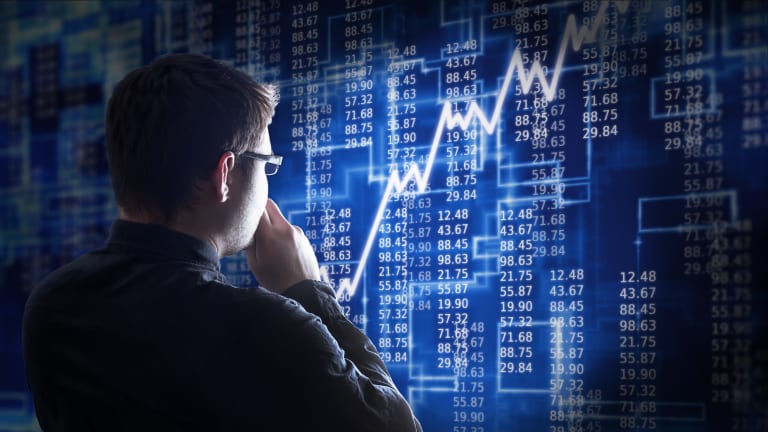 4 Hot Analyst Reads For Friday, June 29th
A synopsis of recent analyst activity that could buoy these small cap biotech stocks in the trading market today.
A synopsis of recent analyst activity that could buoy these small cap biotech stocks in the trading market today.
"Cunning grows in deceit at seeing itself discovered, and tries to deceive with truth itself." ― Baltasar Gracián, The Art of Worldly Wisdom
Sign Up Free Today: To comment on this article or to get and read these full articles free every day before the market open to your 'in box' as published, just hit the + Follow button in the upper right-hand corner of this site.
Here are four small cap stocks seeing notable analyst commentary just after we open up trading here on the last day of the week.
Mixed opinions from analysts this morning around Galapagos (GLPG) after AbbVie (ABBV)pulled out of a joint study of a combination therapy for cystic fibrosis. RBC Capital downgrades Galapagos on the news and places a $94 price target on the stock. Cowen & Co. reissued its Outperform rating on Galapagos but noted that recent disappointing trial results are good news for another name in its coverage universe and reiterated an Outperform and $200 price target on Vertex (VRTX).
uniQure (QURE) has seen quite a bit of analyst action over the past 24 hours. Yesterday, both B Riley FBR and Chardan Capital reiterated Buy ratings, both with $50 price targets. This morning it is H.C. Wainwright reissuing its own Buy rating and $42 price target. Riley's analyst noted that uniQure 'could dominate hemophilia B adeno-associated viral gene therapy'.
​
Gemphire Therapeutics (GEMP) is going to be a big winner to end the trading week. The shares are up over 100% in early trading after the company disclosed that its Gemcabene drug candidate met its primary endpoint in an INDIGO-1 study of severe hypertriglyceridemia patients. This compound is a first-in-class oral therapy that may be suitable for over three million patients in the U.S. who need to lower their levels of LDL-C or triglycerides to reduce their risk of developing acute pancreatitis. Canaccord Genuity is the first analyst firm to take note today as it reissues its Buy rating and whopping $31 price target earlier today. Expect several more positive analyst commentaries on this small cap concern in the next few days.
ArQule (ARQL) picks up its second notable analyst call in recent weeks. This morning, B Riley FBR raises its price target on this small oncology and rare disease concern to $7.50 a share from $4.00 previously. Riley's analyst says that recent 'positive clinical results with BTK and AKT inhibitors, along with the Basilea Pharma deal, add to his confidence.'. Mid-June Oppenheimer initiated the shares as a new Buy with a $7.00 price target.
There was a good article on this small cap concern with its developing pipeline last week on SeekingAlpha.
And those are four small cap concerns seeing recent analyst activity early here on trading Friday. Happy Hunting.
Just Released! My friends at Investors Alley have just published a new report entitled "10 Simple Rules For Trading Options Like A Pro". It can be downloaded for free HERE.