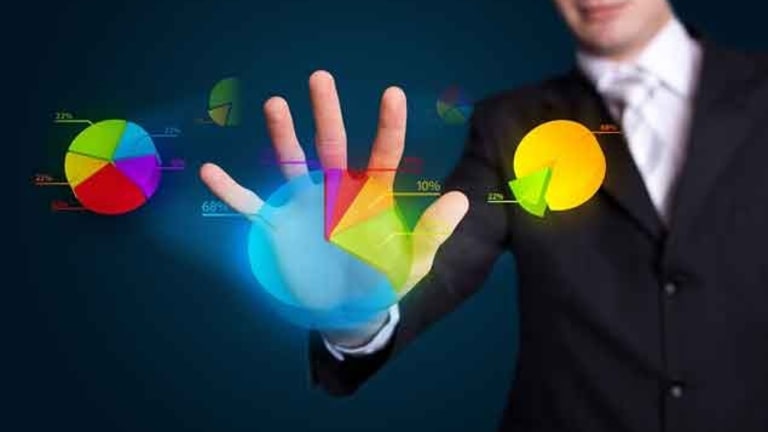 4 Hot Analyst Reads For Friday, June 22nd
The following is a synopsis of recent analyst activity that could buoy these small cap biotech stocks in trading
The following is a synopsis of recent analyst activity that could buoy these small cap biotech stocks in trading
"Hypocrisy walks on two legs, and calls himself human." ― Anthony T. Hincks
Sign Up Free Today: To comment on this article or to get and read these full articles free every day before the market open to your 'in box' as published, just hit the + Follow button in the upper right-hand corner of this site.
Here are four small cap biotech stocks garnering positive analyst commentary this morning just before the market opens for the final trading day of the week.
Analysts have fallen all over themselves showering praise on Heron Therapeutics (HRTX) over the past 24 hours. Yesterday, the company reported very encouraging mid-stage trial results for evaluating local anesthetic candidate HTX-011 in two studies. The stock was up some 30% in trading Thursday.
Here is a sampling of analyst commentary since then.
Cowen & Co. - Reiterate Buy, $54 price target
Oppenheimer - Assign new Buy rating, $50 price target from $34 previously
Evercore ISI - Reissued Buy rating, lift price target to $80 from $56 previously
Cantor Fitzgerald - Reiterated Buy rating with $40 price target while stating they can see $59 in 'bull case scenario'
Mizuho Securities - Reissued Buy rating, upped price target to $41 from $35 a share previously
Here is some typical color on the results from Oppenheimer's analyst
"Today, HRTX announced positive Phase 2b TKA and breast augmentation top-line results. In the TKA study, HTX-011 achieved stat sig in the primary endpoint of pain intensity AUC (0-48h) over PBO, as well as benefit over BPV. In breast augmentation, both HTX-011 instillation and nerve block reached stat sig in AUC (0-24h) over PBO. In addition, the FDA's breakthrough designation of HTX-011 implies a belief that HTX-011 possesses substantial benefits over currently available products. Based on the volume of positive data and FDA optimism, we believe that HTX-011 will have deeper market penetration and could demand premium pricing to PCRX's Exparel. We adjust our model accordingly. We currently estimate un-risk-adjusted HTX-011 peak sales of ~$1B in 2034 and increase our PT to $50 (from $34)."
Pacira Pharmaceutical's (PCRX) saw a 13% decline in its stock in trading Thursday on back of the stand out study results for HTX-011. BMO Capital is downgrading the stock to a Market Perform this morning as it believes HTX-011 will be a direct and 'viable' competitor to the company's Exparel business.
​
Piper Jaffray raises its price target on Tandem Diabetes Care (TNDM) this morning from $13 to $25. Yesterday, after the bell the FDA approved the company's t:slim X2 Insulin Pump with Basal-IQ, a predictive low glucose suspend feature aimed at reducing the frequency and duration of hypoglycemic (low blood sugar) events. Jaffray believes having a system like Basal-IQ to be paired with no finger stick G6 is a "game changer". Oppenheimer also reiterated its Buy rating and $24 price target this morning on the back of that approval.
Finally, late yesterday Argus Research initiatedLigand Pharma (LGND) as a new Buy with a $260 price target. Thanks to Promacta with use in blood clotting and Kyprolis for treatment of multiple myeloma as well as a 'strong pipeline', Argus believes Ligand is on track to generate solid earnings growth over the next several years. It also notes that the stock's 1.2 PEG ratio is considerably lower than the 1.8 average for its peers.
And those are four small cap concerns seeing recent analyst activity before the market opens this Friday. Happy Hunting.
Highly Recommended: Many of these stocks covered in our '4 Hot Analyst Reads' every morning make ideal Buy-Write candidates. For those that want to learn about more advanced option strategies to put in their investor 'toolbox', I highly recommend the free 30-minute report and 7 minute video my Investors Alley's colleague Jay Soloff has put together. Jay has been teaching about and using option strategies successfully for two decades. The free video and report can be downloaded HERE