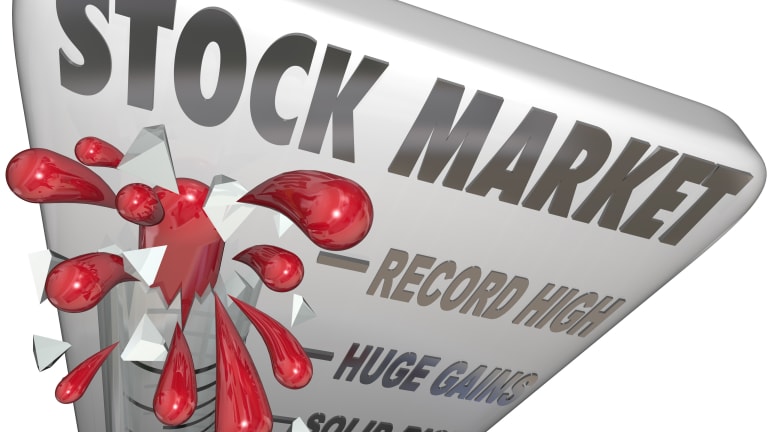 4 Hot Analyst Reads For Friday, June 15th
The following is a synopsis of recent analyst activity that could buoy these small cap biotech stocks in trading
The following is a synopsis of recent analyst activity that could buoy these small cap biotech stocks in trading
"That most destructive of all myths: tomorrow." ― Marty Rubin
Take Action: To comment on this article or to get and read these full articles free every day before the market open to your 'in box' as published, just hit the + Follow button in the upper right-hand corner of this site.
Here are four small cap biotech stocks garnering positive analyst commentary recently just before the market open today for the final trading day of the week.
BTIG initiatesSarepta Therapeutics (SRPT) with a new Buy rating and $120 price target this morning. BTIG acknowledges the stock has had a big run so far in 2018 but sees further upside. They see $300 million in revenues from the company's new DMD drug Exondys 51. They also note the company's "extensive pipeline" of RNA-splicing product candidates and believes "there is the potential for further upside as investors get additional visibility on Sarepta's gene therapy and phosphorodiamidate morpholino oligomer programs"
Source: Company's Recent Investor Day Presentation
JP Morgan startsTherapeuticsMD (TXMD) with an Overweight rating and $11 price target before the bell today. Morgan's analyst believes the company's recently approved product "Imvexxy represent "significant" long-term opportunities and peak sales of $750M and thinks Imvexxy can gain 20%-plus of the severe dyspareunia market over time"
Piper Jaffray reissues its Buy rating on Array Biopharma (ARRY) today with a $21 price target. Jaffray's analyst believe the shares should be bought before the June 30th PDUFA date where he believes the combo Braftovi plus Mektovi approval in BRAF-mutant melanoma will be green lighted by the FDA. He further notes data "presented at ASCO Phase III data showing median overall survival of 33.6 months for the combo versus 16.9 months for Zelboraf control" and that "best-in-class efficacy and tolerability will differentiate the combo on launch". A snapshot of that Phase 3 study is below.
​
Source: Company Investor Presentation
Finally, late yesterday Oppenheimer stated the recent decline in the shares of Portfola Pharmaceuticals (PTLA) was a buying opportunity. The analyst firm reiterated its Outperform rating and $80 price target on PTLA with the following color
"With PTLA shares down 16% YTD despite FDA approval of 4 (vs. the NBI and S&P 500 both up 4% YTD), we explore one of the bear theses we consider potentially misleading. Investor interest in ciraparantag as a potential competitor to AndexXa has focused on two dose-ranging Ph2 studies listed on clinicaltrials.gov which could be viewed by some as a threat to PTLA. As the only approved reversal agent for Xarelto and Eliquis, we believe AndexXa should remain relatively free of competitors for some time based on ciraparantag's: 1) seemingly inferior efficacy, 2) potential safety concerns, and 3) apparent dosing issues. We maintain our Outperform rating and $80 PT for PTLA. Highlights below with details inside ".
​
And those are four small cap concerns seeing recent analyst activity before the market opens this Friday. Happy Hunting.
Highly Recommended: Many of these stocks covered in our '4 Hot Analyst Reads' every morning make ideal Buy-Write candidates. For those that want to learn about more advanced option strategies to put in their investor 'toolbox', I highly recommend the free 30-minute report and 7 minute video my Investors Alley's colleague Jay Soloff has put together. Jay has been teaching about and using option strategies successfully for two decades. The free video and report can be downloaded HERE