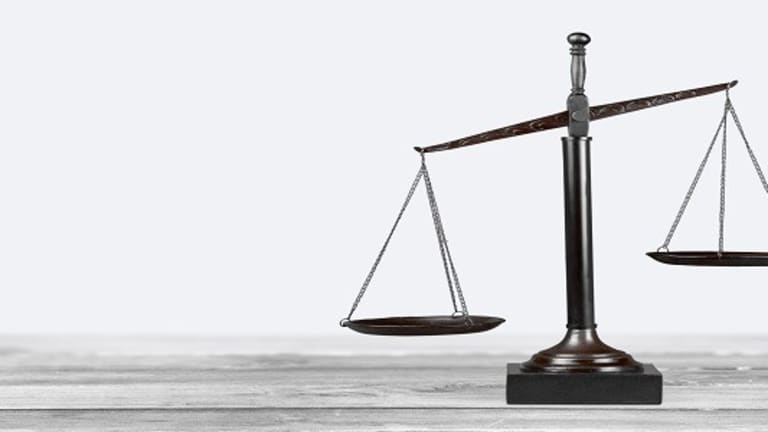 4 Hot Analyst Reads For Friday, July 6th
A synopsis of recent analyst activity that could buoy these small cap biotech stocks in trading today
"Life without liberty is like a body without spirit." ― Kahlil Gibran
Sign Up Free Today: To comment on this article or to get and read these full articles free every day before the market open to your 'in box' as published, just hit the + Follow button in the upper right-hand corner of this site.
Here are four small cap stocks seeing notable analyst commentary just before we before market open for the last trading day during this holiday shortened week.
Zynerba Pharmaceuticals (ZYNE) got a lot of support from analysts when it needed it yesterday. The shares were down some 20% in early trading Thursday after the company announced it was discontinuing development of 'ZYN001', one of several compounds in its pipeline. Cannaccord Genuity ($18), Cantor Fitzgerald ($20 price target) and H.C. Wainwright all saw the dip the equity to reiterated Buy ratings. Here is the commentary from Cantor
"We rate 12-month PT of $20/share. Zynerba is developing ZYN002, a synthetic CBD gel to treat neurological conditions. Valuation Summary We value Zynerba based on a risk-adjusted NPV of future cash flows associated with ZYN002 in Fragile X syndrome. Our 12-month price target is $20/share. The Disclosure Section may be found on pages 3 – 4.Valuation Estimating the sum of the risk-adjusted (30%) after-tax (21%) NPV of future estimated cash flows for ZYN002 in FXS, we arrive at a discounted (15%) value of $273 million ($16/share)."
The analyst 'shout outs' help the shares recovered to under a 5% loss by market close yesterday.
This morning, Chardan Capital initiatesIovance Biotherapeutics (IOVA) as a new Buy with $30 price target. Here is their view on the shares recent decline
"We now affirm our conviction view, seeing renewed opportunities for vast share price upside after a recent stock pullback. (On page 2 of this research, we highlight the vast opportunity in refractory melanoma.) Iovance's recent pullback in stock performance may be due to a misunderstanding from erroneous reports regarding rights to TILs, and therefore presents a buying opportunity ahead of data readouts. We note the pullback coincided with the recent publication in a case study from Steven Rosenberg's group at the National Cancer Institute (NCI) demonstrating remarkable efficacy of autologous TIL therapy in a patient with chemorefractory breast cancer. However, it was erroneously reported in multiple news outlets that Gilead (unrated) subsidiary Kite had signed an agreement for rights to the technology."
Microcap Cellect Biotechnology (APOP) sees the first analyst activity in a year that I can find this morning. H.C. Wainwright reissues its Buy rating and $14 price with the rationale.
"Valuation methodology, risks and uncertainties. We value Cellect based on a discounted cash flow (DCF) approach that assigns a total value of $120M to Cellect's platform. Our valuation translates into a price per ADS of $14.00, taking into account roughly 8.4M fully-diluted ADSs outstanding as of mid-2019."
Yesterday, Israeli based Cellect inked a collaboration and material transfer deal with Technische Universität Dresden's denovoMATRIX group aimed at exploring the potential synergy between Cellect's ApoGraft and denovoMATRIX's technology in regenerative medicine.
Intuitive Surgical (ISRG) gets its first analyst rating since June 1st today as Cantor Fitzgerald reiterates its Buy rating and $510 price target for the following reasons
"We reiterate our Overweight rating and a 12-month price target of $510 on shares of ISRG. The acceleration of the installed base and procedure growth over the last year demonstrate clear momentum in the business. We think U.S. hernia repair and other U.S. general surgery procedures are only at the early stages of adoption and should provide meaningful incremental procedure growth for the next several years. Internationally, we expect sustainable 20+% procedure growth as countries expand the types of robotic procedures and overall greater robotic acceptance increases."
Previously, Morgan Stanley had place a $535 price target on the medical device maker with its buy reissuance to start June.
And those are four small and mid cap concerns seeing recent analyst activity here this Thursday. Happy Hunting.
Download Free Now: Many of these stocks covered in our '4 Hot Analyst Reads' every morning make ideal Buy-Write candidates. For those that want to learn about more advanced option strategies to put in their investor 'toolbox', I highly recommend the free 30-minute report and 7 minute video my Investors Alley's colleague Jay Soloff has put together. Jay has been teaching about and using option strategies successfully for two decades. The free video and report can be downloaded HERE