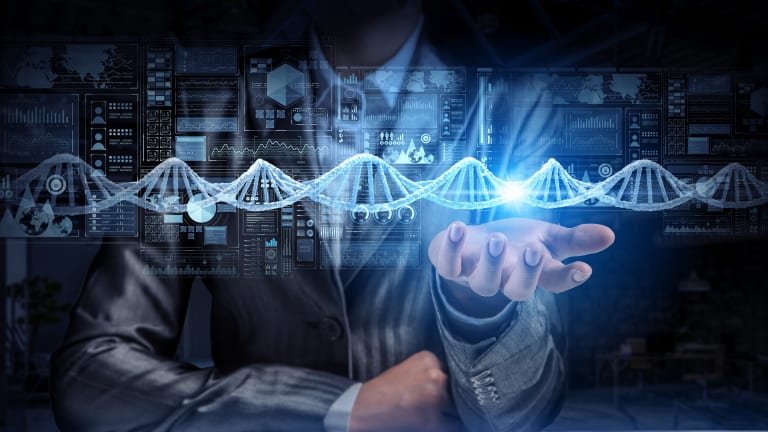 "Where two principles really do meet which cannot be reconciled with one another, then each man declares the other a fool and a heretic" ― Ludwig Wittgenstein, On Certainty
The overall market had a nice day of trading Monday as the U.S. and Mexico agreed to a new trade deal. This helped the high beta parts of the market. The NASDAQ was up one percent on the day. The biotech sector was up over one and half percent yesterday and has now gained over five percent in the past five trading sessions. The sector will try to add to its gains today as we await the opening bell this Tuesday.
Before the opening bell, here are four small biotech concerns garnering positive analyst mention today.
H.C. Wainwright is reissuing its Buy rating and raising its price target a buck to $7 on Tetraphase Pharmaceuticals (TTPH) this morning after that company saw its compound Xerava approved for the treatment of adults with complicated intra-abdominal infections. Wainwright's analyst believes the compound has 'A broad label and lower than expected price should drive more rapid uptake and higher market share.'
Late yesterday, Citigroup initiatedRigel Pharmaceuticals (RIGL) with a new Buy rating and $8.50 a share price target. Citi says based on its physician survey, it sees the company's Tavalisse which was approved in April to treat immune thrombocytopenia, achieving $400 million in peak sales. Further, they assign a '50% probability for Tavalisse's second indication, autoimmune hemolytic anemia, with Phase 2 data expected in the first half of 2019'
Free Report Available: My colleagues at Investors Alley have just published a free report entitled '10 Simple Rules To Trade Options Like A Pro' for those that want to learn more about profitably adding options strategies to their investing 'toolbox' including Buy-Writes on many of the small caps we cover in these pieces, it is now available free via download HERE.
Needham is upgradingWright Medical Group (WMGI) to a Buy from a Hold this morning and assigning a $30 price target to the shares. Here is the synopsis of that call.
'The share pullback on dilution from the company's acquisition of Cartiva provides a buying opportunity. Matson tells investors in a research note. Needham's analyst believes the deal improves Wright Medical's underlying revenue growth and has confidence that the company can continue to post "beat and raise" quarters.'
Finally, a different analyst at H.C. Wainwright is initiating Coherus Biosciences (CHRS) with a new Buy rating and $28 price target this morning. Here is the lengthy explanation behind that positive view.
'Wainwright's analyst expects approval of the company's Udencya in both the U.S. and Europe this year. This confidence level is driven by a positive recommendation from the European Committee for Medicinal Products for Human Use in July for marketing authorization of Udencya, a biosimilar compound targeting febrile neutropenia. Coherus announced that the committee reviewed all the new immunogenicity data that were required for the U.S. re-submission too, so the EU recommendation for approval adds a measure of confidence in support of U.S. approval, Kolbert tells investors in a research note. A year-end approval should position Udencya as the second biosimilar in the $4B U.S. marketplace behind Mylan (MYL), which should be launching its product following approval in June'
And those are four small cap concerns seeing recent analyst activity before the market opens this Tuesday.
Thank You & Happy Hunting,
Bret Jensen
Founder, The Biotech Forum, The Busted IPO Forum & The Insiders Forum