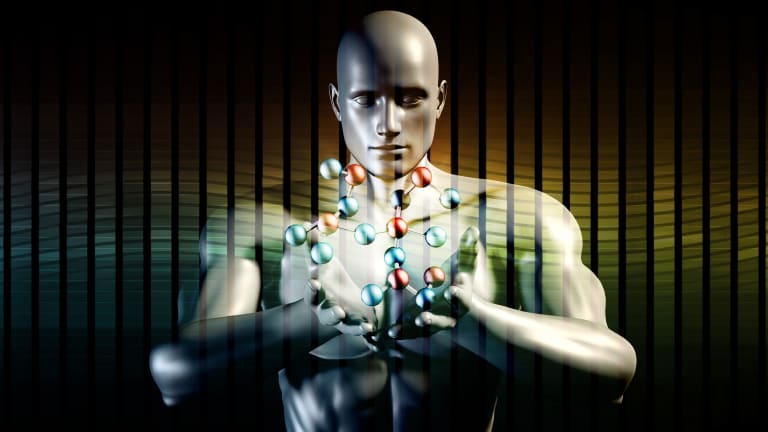 "I will not let anyone walk through my mind with their dirty feet." ― Mahatma Gandhi
Sign Up Free Today: To comment on this article or to get and read these full articles free every day before the market open to your 'in box' as published, just hit the + Follow button in the upper right-hand corner of this site.
The biotech sector saw some minor profit taking Thursday after two more than solid performances in the market Tuesday and Wednesday. This high beta part of the market when try to close a good week on an up note this Friday.
Before the bell, here are four small cap biotech concerns garnering some positive analyst mention this morning.
Jefferies initiates small cap Ardelyx (ARDX) as a new Buy rating with a $7 price target this morning. Here is the color from that call.
'The company's tenapanor in hyperphosphatemia addresses a major unmet medical need by offering the lowest pill burden among available phosphate binders on the market. Further, tenapanor in irritable bowel syndrome presents a unique mechanism for treating constipation and abdominal pain'
A top-ranked (TipRanks) at Mizuho Securities states the recent pull back in the shares of Zogenix (ZGNX) is a 'buying opportunity'. She reiterates her buy rating and $69 price target on the stock this morning noting 'ZX008 in Lennox-Gastaut syndrom presents upside potential in 2019 and that Zogenix "is in comfortable position" to reach break-even following a recent $359M capital raise.'
Free Report Available: My colleagues at Investors Alley have just published a free report entitled '10 Simple Rules To Trade Options Like A Pro' for those that want to learn more about profitably adding options strategies to their investing 'toolbox' including Buy-Writes on many of the small caps we cover in these pieces, it is now available free via download HERE.
Misonix (MSON) gets a new Buy rating and $24 price target this morning from Canaccord Genuity. Canaccord's analyst 'believes the stock has the makings of a classic micro/small-cap med-tech execution story, with an established technology, strong pipeline, and large TAM underpinning the transition to a direct sales channel and recurring revenue business model.'
This is the first analyst rating I can find on this small cap name so far in 2018.
Finally, gene editing concern Intellia Therapeutics (NTLA) gets a 'shout out' from Chardan Capital before the bell this Friday. Chardan reissues their Buy rating and $38 price target on NTLA with the following commentary.
"We note Intellia is collaborating with the same research group at the Saraiva, who worked with Alnylam during the preclinical development of its RNAi-based therapeutics to treat ATTR. In 2010, Alnylam presented preclinical data (1, 2), also using the Porto group's transgenic V30M mouse model, showing reductions of TTR deposition of >95% after siRNA administration every 2 weeks. Importantly, with 1 siRNA dose, TTR protein levels began to rebound within 8 days after treatment. In contrast, 1 dose of Intellia's LNP-delivered CRISPR/Cas agent resulted in stable knockdown over 12 months, underscoring the potential advantage of the permanent nature of gene editing, though more durable RNAi formulations are now in development."
And those are four small cap concerns seeing recent analyst activity before the market opens for the last trading day of the week. Happy Hunting.