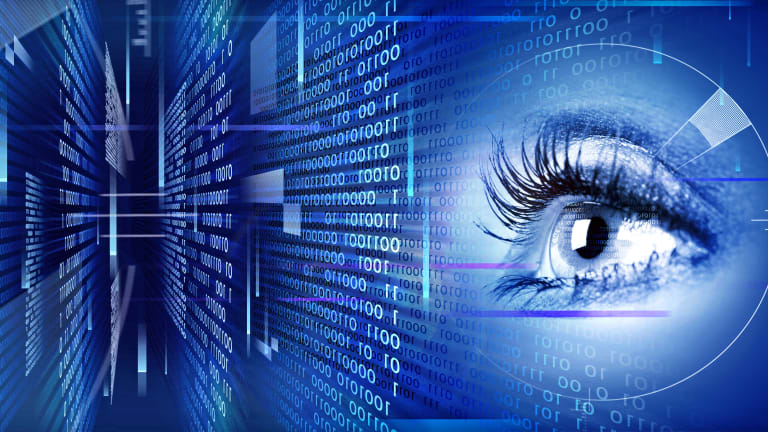 "I will never quit. My nation expects me to be physically harder and mentally stronger than my enemies. If knocked down I will get back up, every time. I will draw on every remaining ounce of strength to protect my teammates and to accomplish our mission. I am never out of the fight." ― Marcus Luttrell, Lone Survivor: The Eyewitness Account of Operation Redwing and the Lost Heroes of SEAL Team 10
Note: To comment on this article or to get these articles free to your 'in box' as published, just hit the + Follow button in the upper right-hand corner of this site.
The biotech sector had a so-so along with the rest over the overall market in the week just passed. There was little in the way of M&A activity across the sector. The energy sector was the biggest loser of the major S&P groups as oil fell sharply as Saudi Arabia and Russia were reportedly working together to reach an agreement to increase production. REITs and home builders benefited from a fall in the interest rates. The yield on the 10 – Year Treasury crept back to the 2.9% level on the week.
​
​
So, what is ahead for the biotech sector in the holiday shortened weekend ahead? We take a look in the paragraphs below
Aimmune Therapeutics (AIMT) will be presenting data from its Phase III trial PALISADE for its drug candidate AR101 for peanut allergies Tuesday at the 37th Annual Congress of the European Academy of Allergy and Clinical Immunology. Previous results released on February (see below) met the primary endpoint but noted 20% discontinued treatment, 12% due to an adverse event.
​
​
On the same day at this conference, AnaptysBio (ANAP) will be doing an oral presentation around a Phase 2a trial for its compound ANB020 for the treatment of moderate-to-severe adult atopic dermatitis. Positive data was released from this trial in the fourth quarter of last year. A Phase 2b trial should kick off before the end of the quarter with data due in 2019.
We have a couple of PDUFA dates scheduled with the FDA this week. On Tuesday, TherapeuticsMD (TXMD) will find out if its marketing application for drug candidate TX-004HR is approved for dyspareunia. This compound received a complete response letter or CRL in May of last year. The company stated that the FDA cited a lack of long-term endometrial safety data.
On Thursday, Kitov Pharmaceuticals Holdings (KTOV) will see if its drug applicant KIT-302 is green lighted by the government agency for the treatment of osteoarthritis and hypertension.
The big event that will dominated headlines late in the week is the big ASCO get together in the Windy City.
Since I don't believe in recreating the wheel, below is a good synopsis from a recent Benzinga article on important presentations at the American Society of Clinical Oncology or ASCO conference that kicks off in Chicago on Friday that covers the first two days of the confab's agenda.
Friday, June 1st:
Incyte Corporation (INCY) – The company will make an oral presentation of the Phase 1 data for its relapsed/refractory multiple myeloma treatment candidate ruxolitinib.
Bluebird bio (BLUE) – Celgene and bluebird bio will present additional Phase 1 data for their relapsed/multiple myeloma treatment candidate bb2121. Preliminary Phase 1 data released at the American Society of Hematology 2017 meeting showed overall response rate of 94 percent and complete response of 56 percent.
Celgene Corporation (CELG) – The company will present Phase 3 data for its refractory multiple myeloma treatment candidate MM-007. Data released in Febraury showed that the study, dubbed OPTIMISMM, met the primary endpoint of progression free survival.
Saturday, June 2nd:
Syndax Pharmaceuticals (SNDX) – The company will make a poster presentation of its solid tumor pipeline candidate entinostat.
Loxo Oncology (LOXO) – The company is set to present Phase 1 data for its LOXO-292, for treating RET-fusion non-small cell lung cancer, or NSCLC, medullary thyroid cancer and other tumors.
Exelixis (EXEL) - Exelixis will present Phase 1 data on its urothelial carcinoma treatment combo cabometyx and nivolumab-ipilimumab combined.
Karyopharm Therapeutics (KPTI) is due to release Phase 2/3 data for selinexsor for treating dedifferentiated liposarcoma.
Endocyte, Inc (ECYT) – The company will present Phase 3 data for its metastatic castration-resistant prostate cancer treatment candidate Lu-PSMA-617.
Celldex Therapeutics (CLDX) – The company will present a poster of the Phase 2 data for its recurrent/metastatic head and neck squamous cell cancer candidate CDX-3379 at 1:15 pm CT. The company is also scheduled to make a oral presentation of Phase 2 data for its combo solid tumor treatment candidate varlilumab and nivolumab.
Jounce Therapeutics (JNCE) – The company will present preliminary Phase 1/2 data for its solid tumor candidate JTX-2011. When the abstract data was publish on May 17, thestock slumped about 35 percent, with analyst attributing the stock decline to underwhelming objective response rate shown by the study.
Nektar Therapeutics (NKTR) & Bristol-Myers Squibb (BMY) – The companies will present preliminary Phase 1/2 data on NKTR-214-Opdivo combo from a study dubbed PIVOT-02. The combo is being evaluated for treating a variety of cancers, including melanoma, renal cell carcinoma and NSCLC.
And that is what is ahead for the biotech industry in the week ahead.
Highly Recommended: For those that want to learn about more advanced option strategies to put in their investor 'toolbox', I highly recommend the free 30-minute report and 7 minute video my Investors Alley's colleague Jay Soloff has put together. Jay has been teaching about and using option strategies successfully for two decades. The free video and report can be downloaded HERE