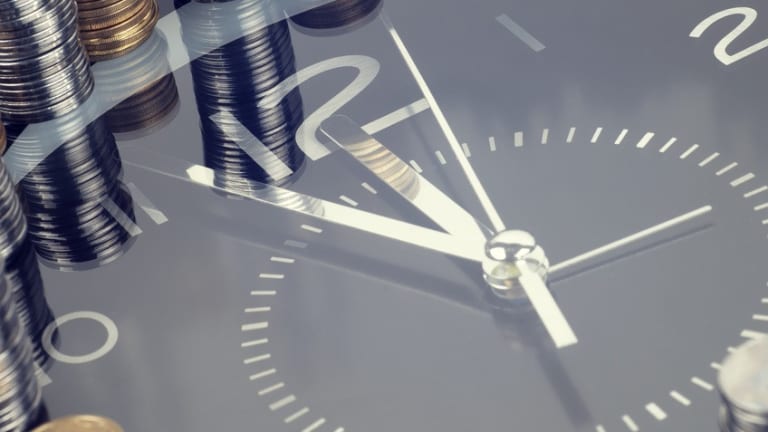 Biotech: The Week Ahead (5/21 through 05/26)
We preview the potential major trial milestones, presentations and FDA calendar for the biotech sector in the week ahead
We preview the potential major trial milestones, presentations and FDA calendar for the biotech sector in the week ahead
"Give me six hours to chop down a tree and I will spend the first four sharpening the axe." ― Abraham Lincoln
Note: To comment on this article or to get these articles free to your 'in box' as published, just hit the + Follow button in the upper right-hand corner of this site.
Most of the over major market indices were slightly down on the week. The one exception was the Russell 2000 which had a solid performance. The market saw some rotation into small cap concerns on the week. This benefited the biotech sector which posted an over one percent gain on the week despite no major new M&A activity.
​
​
Late in the week, myriad oncology names where active in trading as scores of oncology companies released their data abstracts they will be presenting at the huge American Society of Clinical Oncology event in Chicago that starts in June. ASCO is the biggest event of the year for oncology companies and investors in this sub-sector of the biotech industry.
One big winner this week on the 'data dump' was Loxo Oncology (LOXO) whose stock was up some 20% on the week. The company presented its abstract around its compound LOXO-292 that showed a 69% overall response rate among RET-positive patients with non-small cell lung cancer and a type of thyroid cancer in an early stage Phase 1 trial. A half dozen analyst firms including Oppenheimer reiterated their Buy ratings on the stock after this data hit the wires.
​
So, what is ahead for the biotech sector while we await ASCO to kick off on June 1st? We take a look at the potential major trial milestones, presentations and FDA calendar for the sector in the paragraphs below.
On Monday, UroGen Pharma (URGN) will be presenting Phase 3 interim analysis data from its trial 'OLYMPUS' around its compound MitoGel to treat Urothelial Carcinoma. The same day Verona Pharma (VRNA) will presenting Phase 2 data around its compound RPL554 for COPD at the American Thoracic Society International Conference. Preliminary data around this study caused the stock to surge on March 26th.
The big event Monday, however, is the PDUFA date for Dova Pharmaceuticals (DOVA) for its compound Avatrombopag to treat Thrombocytopenia in chronic liver disease patients.
On Tuesday, BioMarin Pharmaceuticals (BMRN) is presenting Phase I/I data for its drug candidate aimed at Hemophilia A at the World Federation of Hemophilia 2018 World Congress. On the same day at the conference, Catalyst (CBIO) will be presenting further Phase I/II data for its compound to treat Hemophilia B. Biomarin has a big week ahead as it also has a PDUFA date scheduled for Friday around its compound Pegvaliase to treat Phenylketonuria.
A day later, Recro Pharma (REPH) has its PDUFA date for its version of Intravenous (IV) meloxicam for acute pain following bunionectomy surgery. This is what Oppenheimer had to say around Recro when it reissued its Outperform rating and $19 price target on May 10th.
"We expect IV meloxicam to be approved on/around its May 26 PDUFA date. We believe the product is de-risked from a safety/efficacy standpoint and take it as a positive sign that REPH did not receive any Form 483s following FDA inspections of the manufacturing facilities, which have completed. We think that the stock remains mispriced and does not adequately reflect IV meloxicam's value given the market opportunity and value proposition. Beyond the approval, REPH's commercial strategy should benefit from tailwinds such as the expansion of ERAS protocols and growing interest in opioid alternatives for pain management. We continue to like the stock and its near-term setup. Reiterate Outperform."
Finally, also on Saturday at the 55th annual ERA-EDTA meeting in Copenhagen, Achillion Pharmaceuticals (ACHN) will presenting Phase 2 biomarker data around its drug candidate ACH-4471 aimed at C3 glomerulopathy.
Highly Recommended: For those that want to learn about more advanced option strategies to put in their investor 'toolbox', I highly recommend the free 30-minute report and 7 minute video my Investors Alley's colleague Jay Soloff has put together. Jay has been teaching about and using option strategies successfully for two decades. The free video and report can be downloaded HERE