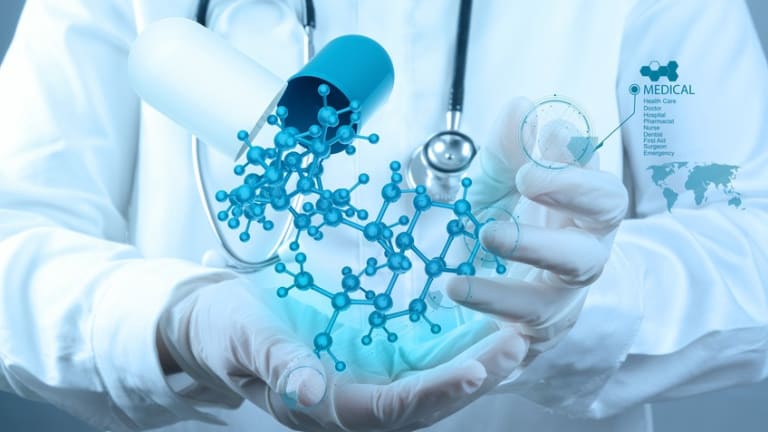 Biotech: The Week Ahead (06/17 through 06/23)
We preview the potential major trial milestones, presentations and FDA calendar for the biotech sector in the week ahead
We preview the potential major trial milestones, presentations and FDA calendar for the biotech sector in the week ahead
"Humor keeps us alive. Humor and food. Don't forget food. You can go a week without laughing." ― Joss Whedon
Note: To comment on or access this full article or to get these articles free to your 'in box' as published, just hit the + Follow button in the upper right-hand corner of this site.
The market held up pretty well in the week just passed given a contentious G-7 meeting, a big drop in the Euro against the dollar Thursday as well as escalating trade tensions that has some pundits predicting an all out 'trade war' is ahead.
While the S&P 500 lost a bit of ground and energy as well as financials were weak late in the week, the Russell 2000 and NASDAQ managed to post slight gains on the week.
The biotech sector meandered back and forth during the week, but largely ended up where it started on Monday.  There continues to be a dearth of notable M&A activity across the industry.
So, what is ahead this upcoming week for the biotech sector? We take a look at the important trial milestones, conference presentations and FDA actions that could move small and midcap biotech names in the week ahead below.
ObsEva (OBSV) is set to present Phase 2b data from its 'EDELWEIS' study for its compound OBE2109 for the treatment of Endometriosis before the bell tomorrow.
Sarepta Therapeutics (SRPT) which got a nice boost in trading on Friday thanks partly to an analyst call we highlighted in our '4 Hot Analyst Reads' that day, is due to present data on at least two patients on Tuesday. This will be from a Phase 1/2 study going for for its microdystrophin gene therapy candidate for the rare afflication duchenne muscular dystrophy.
Array BioPharma (ARRY) will be presenting additional data from a Phase 3 trial using a combo of encorafenib and cetuximab in BRAF-Mutant Colorectal Cancer at the World Congress on Gastrointestinal Cancer that runs June 20th through the 23rd in Barcelona. It might be the only group in that part of the world not completely engaged in viewing the World Cup. Data disclosed in September of last year showed an Overall Response Rate or ORR of 41%.
Finally, we have Zafgen (ZFGN) that will present additional results from a Phase II study involving its primary drug candidate ZGN-1061 to treat diabetes appropriately at the American Diabetes Association meeting that runs from Friday to Monday just north of here in Orlando.
A light calendar this week. The only scheduled PDUFA date involves Valeant Pharmaceutical's (VRX) candidate 'IDP-118' for psoriasis on Monday.
The following week the FDA calendar picks up and we have important PDUFA dates for Achaogen (AKAO), Dermira (DERM), GW Pharma (GWPH) and Pain Therapeutics (PTIE).
Until then, Happy Hunting to all in the week ahead
Bret Jensen
Founder, The Biotech Nation
Download This Free Report Now: Amazon has become an absolute juggernaut over the past two decades. The online retailing giant has left dozens of retailers and other firms crippled in its wake. As Amazon expands into technology, payments and even groceries via its recent acquisition with Whole Foods, which companies/stocks will become vulnerable to this Seattle colossus? Are any in your portfolio? A just published free report details 21 names that could see Amazon encroaching on their turf and impacting their stock prices. To download this report for free, just click here.