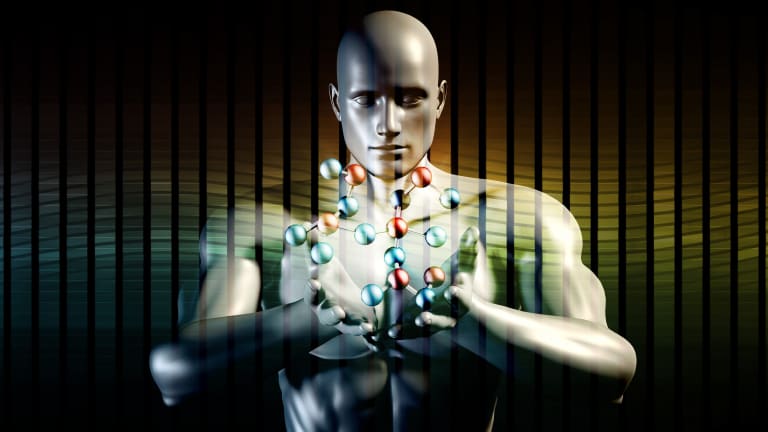 Biotech: The Week Ahead (06/10 through 06/16)
We preview the potential major trial milestones, presentations and FDA calendar for the biotech sector in the week ahead
We preview the potential major trial milestones, presentations and FDA calendar for the biotech sector in the week ahead
"I love New York. You can pop out of the Underworld in Central Park, hail a taxi, head down Fifth Avenue with a giant hellhound loping behind you, and nobody even looks at you funny." ― Rick Riordan
Note: To comment on or access this full article or to get these articles free to your 'in box' as published, just hit the + Follow button in the upper right-hand corner of this site.
The overall market managed to posted decent gains last week despite escalating trade sessions in front of a confrontational G-7 summit this weekend in Canada. The biotech sector meandered throughout the week and closed out Friday around the same levels it began the week. The big American Society of Clinical Oncology or ASCO event closed up shop in Chicago Tuesday after five days of presentations. The week was dominated by analyst commentary around oncology names as a result.
​
​
So what is ahead this week for the biotech sector? We take a look at the important trial milestones, conference presentations and FDA actions that could move small and midcap biotech names in the week ahead below.
There are no PDUFA dates on the FDA calendar this week. There are several conferences in which presentations are taking place at during the week ahead. Let's start with the smaller ones.
Microcap Therapix Biosciences (TRPX) is presenting Phase 2a data round its compound 'THX-110**'** for Tourette's Syndrome at the European Society for the Study of Tourette syndrome on Wednesday.
That same day Corbus Pharmaceuticals (CRBP) will be presenting Phase 2 data for its drug candidate Resunab to treat Systemic Sclerosis at the Annual European Congress of Rheumatology in Amsterdam. Two days later Corbus will presenting Phase 2 data for the same compound to treat Dermatomyositis.
Also presenting at this conference on Friday will Selecta Biosciences (SELB) who will provide expansion data from a Phase 2 study for its compound 'SEL-212' against Tophaceous gout.
On Saturday, Cytokinetics (CYTK) will present Phase 2 data around its compound 'CK-2127107' to treat spinal muscular atrophy at the Annual Cure SMA Conference in Dallas,
The biggest conference of the week will also take place in Europe. The 23rd Congress of the European Hematology Association in Stockholm will see over a dozen firms present trial data. The confab runs Thursday through Sunday. Here is a sample of the list of concerns presenting data at this event.
Stemline Therapeutics (STML) will be presenting phase 3 data around its biologica compound 'SL-401' against blastic plasmacytoid dendritic cell neoplasm cancer on Friday. The company initiated a rolling BLA (Biologic License Application) for this indication in April. The company will also provide updated data from a Phase 2 study for this same compound for the treatment of High Risk Myeloproliferative Neoplasms later that day. If you hold this stock, you definitely want to mark Friday on your calendar.
​
Friday will also be a big day potentially for Global Blood Therapeutics (GBT). It is presenting Phase 2a data Friday for its drug candidate GBT440 to treat Sickle cell disease - children age six to 17 years old.
Ra Pharmaceuticals (RARX) on Friday will presenting updated Phase 2 data around its compound 'RA101495' to treat paroxysmal nocturnal hemoglobinuria. Previous data disclosed late last year showed the trial met its primary endpoint, but there were some competitive concerns around the drug candidate. A Phase 3 trial is scheduled to get underway in the second half of this year.
On Saturday, Kadmon Holdings (KDMN) will present additional data from a Phase II study around its candidate 'KD025' against Chronic graft-versus-host disease. Interim data late last year showed an ORR or Overall Response Rate just north of 70%.
Also that day, BlueBird Bio (BLUE) will provide Phase 3 data for its candidate focused on non-β0/β0 transfusion-dependent thalassemia. This is just one of the numerous efforts within the company's diverse pipeline (above).
Finally on Sunday, Geron (GERN) will present Phase 2/3 data around its primary drug candidat Imetelstat to treat myelodysplastic syndromes. The company filed for a $250 million mixed shelf offering in late May, so a capital raise could soon follow this presentation.
And those are some of the schedule events across the industry in the week ahead.
Free Report Now Available: Amazon has become an absolute juggernaut over the past two decades. The online retailing giant has left dozens of retailers and other firms crippled in its wake. As it expands into technology, payments and even groceries via its recent acquisition with Whole Foods, which companies/stocks will become vulnerable to this Seattle colossus? Are any in your portfolio. A just published free report details 21 names that could see Amazon encroaching on their turf. To download report for free, just click here.