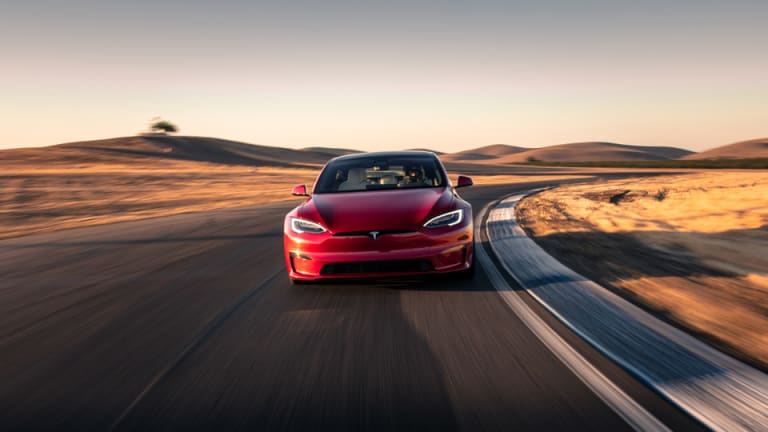 Tesla Announces Q2 Delivery Results
Has has announced record production and delivery results for the second quarter.
Has has announced record production and delivery results for the second quarter.
Tesla has reported second-quarter deliveries of 201,250 vehicles, narrowly beating Wall St. consensus of 200,900.  Although Model S and Model X production lines were only operational for the last two weeks of the quarter, Tesla delivered 9% more vehicles quarter-over-quarter and 122% more year-over-year. This is a new quarterly delivery record for Tesla.
The Q2 deliveries included 199,3560 Model 3/Y's and 1,890 Model S/X's. 
Tesla also produced 206,421 vehicles during the second quarter, a 14% increase quarter-over quarter and a 151% increase year-over year. Production for Model 3/Y in Q2 totaled 204,421 and production for Model S/X totaled 2,340.
Tesla Delivery Analysis: Here (analysis begins at 32:40 timestamp)
Tesla Daily's Take
Despite "navigating through global supply chain and logistics challenges", Tesla was able to narrowly exceed Wall St. expectations and fall within ~1% of our forecasts for both total deliveries and production.
Tesla produced and delivered slightly fewer Model 3/Y's than we expected, but Model S/X coming in ahead of our expectations offset to some extent. We had forecast  deliveries of 202,824 vehicles, 0.8% above actuals.  Similarly, our production expectation of 208,824 was 1.2% above actual.
During the second quarter, Tesla produced ~5,200 more vehicles than it delivered compared to our expectations of 6,000 vehicles. The inventory build is not surprising given multi-year low inventories to begin the quarter. In our view, Tesla still appears to be heavily supply-constrained.
What did you think about Tesla's delivery number? Let us know on Twitter, @teslapodcast.
---
Disclosure: Rob Maurer and Brennan Ertl are long TSLA stock and derivatives.