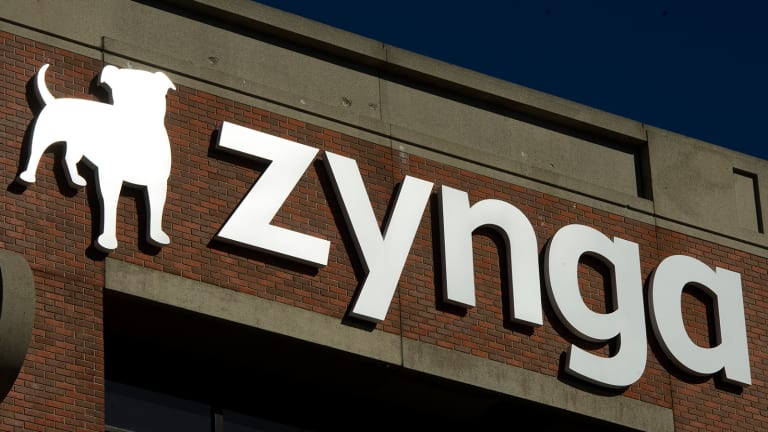 Zynga Tries to Hit Reset Button With Marc Pincus' Return, But It's Really Game Over
Bringing back the company's co-founder and former CEO to try to turn around Zynga seems like the longest of long shots.
"What would I do? I'd shut it down and give the money back to the shareholders." -- Dell CEO Michael Dell discussing Apple (AAPL) - Get Apple Inc. Report in 1997.
Those words were said nearly twenty years ago about a prominent Silicon Valley company, but the same could be said about Zynga (ZNGA) - Get Zynga Inc. Class A Report today, following the news that the social gaming company is replacing Don Mattrick with former CEO and co-founder Marc Pincus.
While Apple was obviously able to turn things around from its perilous situation, Zynga is another case altogether.
In the
, despite bookings (a key metric for Zynga) being up 24% year-over-year, to $182.4 million, the company's monthly unique payers were 1.1 million, down from 1.3 million in the fourth quarter of 2013. Monthly active users also fell year-over-year, to 108 million, down from 113 million. Daily active users also fell year-over-year to 25 million, down from 27 million.
Not only are fewer people paying for the company's games, but fewer people are actually playing the games, period.
A look on the Apple App Store shows just one of the top 50 grossing games is from Zynga, Zynga Poker.
Traditional financial metrics paint a slightly worse picture. Fourth quarter revenue rose 9% year-over-year to $193 million, but the company's net loss was $45 million, up from a net loss of $25 million in 2013.
Zynga is trying to stave off extinction, having announced three new games already -- Dawn of Titans, Empires & Allies, and Farmville: Harvest Swap -- with another batch (between three and seven) to come "in the highest monetizing, evergreen mobile categories," according to the company.
There are also fears other executives tied to Mattrick may leave as well. "Recall, Mattrick added Chief Operating Officer Clive Downie and Chief Financial Officer David Lee to his team shortly after he joined Zynga," Sterne Agee analyst Arvind Bhatia wrote in a note. "We think these executives were attracted to Mattrick's vision, and with his departure, we wonder if they will ultimately leave as well."
The company has had little success recently in producing hit games.
Looking at the App Store, just one of the company's games, CSR Racing, is in the top 50 free games. That would be bad enough on its own, but Zynga didn't even create CSR Racing. It purchased the game's developer, Natural Motion, in January 2014 for $527 million in cash and stock to try and accelerate the company's growth.
"According to management, Q1 and Q2 are investment quarters, which is quite a disappointment, in our view," Pacific Crest Securities analyst Evan Wilson wrote in a note.
"Zynga delayed games in Q2 for better product quality, and it is doing the same thing now after the previously delayed games came to market with lower-than-expected quality and polish," Wilson wrote. "This seems to be a clear reflection of the company's need to reestablish its developer base; it has lost a lot of talent since the IPO. We are still not confident in Zynga's ability to launch new, revenue-producing hits."
This has been a pattern for Zynga over the past few years, one that has proven to be anything but successful.
In 2012, the company bought OMGPop, the makers of then popular Draw Something, for a reported $200 million to try to boost the company's profile on mobile.
Later that year, Zynga wrote down the value of OMGPop between $85 million and $95 million, indicating it drastically overpaid for the company. In 2013, Zynga shut down its acquisition, just a little over a year after purchasing it.
In February, Zynga also closed its Zynga China studio, laying off 71 employees in an attempt to save $7 million annually.
Between both acquisitions, Zynga has spent nearly $800 million in cash and stock trying to acquire growth and has little to show for it.
If all else fails, the company does have some valuable assets, most notably the company's real estate, as well as the $1.1 billion in cash on its balance sheet.
Zynga's headquarters, at 699 8th St. in San Francisco, is in the heart of an incredibly well-to-do part of the city and could be sold or leased back to create additional value for shareholders. According to Sterne Agee's Bhatia, the cash and real estate are worth $1.78 a share, or nearly 70% of the company's stock.
At this point, bringing back Pincus seems like the longest of long shots in an effort to return Zynga to the promises of yesteryear. It's happened in Silicon Valley before, but given the nature of the video game industry, I wouldn't bet on it.