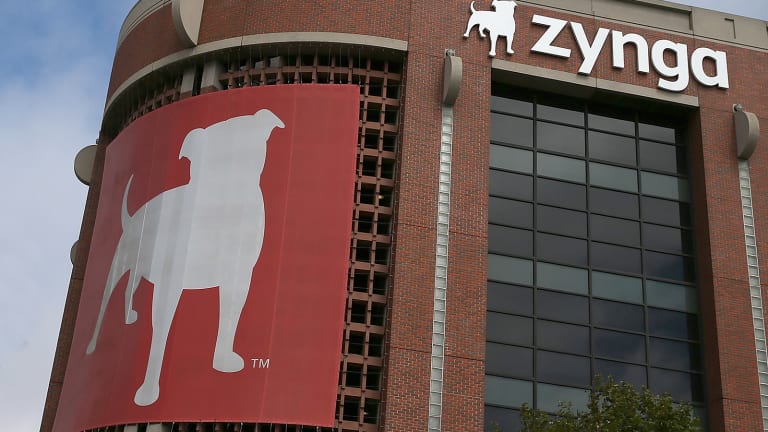 Zynga Climbs on Small Giant Games Acquisition
Shares of Zynga climb Friday after the gaming company agrees to acquire 80% of Finnish game maker Small Giant Games for $560 million.
Shares of Zynga Inc. (ZNGA) - Get Report climbed 5.01% to $3.77 late Friday morning after the gaming company said it had agreed to acquire 80% of Finnish game maker Small Giant Games for $560 million.
The San Francisco-based Zynga, which also raised its fourth-quarter guidance, said it expects the deal to close as of Jan. 1.
Zynga will acquire 80% of Small Giant for $560 million, with $330 million in cash and $230 million of unregistered Zynga common stock.
Founded in 2013, Helsinki-based Small Giant developed the mobile game Empires & Puzzles franchise. The game blends approachable Match-3 battles with deeper gameplay elements including Hero Collection, Base Building and Social Alliances, Zynga said in a statement.
Since its launch 18 months ago, Empires & Puzzles has repeatedly broken into the Top 10 grossing games on the Google Play Store and Apple App Store.
"The game has been downloaded over 26 million times and expands Zynga's international and Android audiences," Zynga said.
Zynga raised its fourth-quarter guidance, citing the popularity of its games "Words With Friends," "Merge Dragons!" and "CSR2" during the holiday season. The company is now forecasting revenue of $243 million, up from an earlier estimate of $235 million. Zynga also lowered the net loss forecast to $1.5 million from its earlier outlook of $2 million.
Jefferies Group LLC analyst Timothy O'Shea said Zynga also was exploring options to sell or mortgage its San Francisco headquarters, which could be worth $600 million.
"We are raising our 2019 bookings and EBITDA estimates by 7% and 9% respectively, estimates we view as preliminary and conservative," O'Shea wrote.