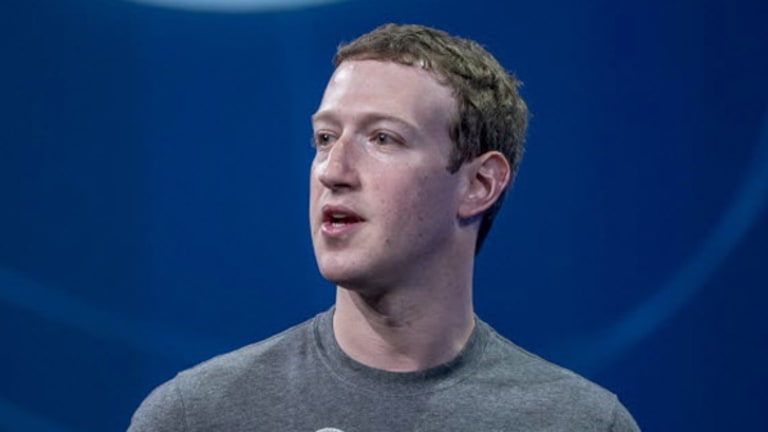 Zulily and Everlane are the First to Hop on Board with Facebook Messenger
Zulily and Everlane will use Facebook's Messenger app to interact with consumers in a more personal manner.
NEW YORK (TheStreet) -- Engaging consumers is one of the toughest challenges for online retailers, but Zulily (ZU) and Everlane are betting that Facebook's (FB) - Get Meta Platforms Inc. Class A Report Messenger app will take them to the next level with customer service.
On Wednesday, at Facebook's F8 conference, the social media giant announced that it would be expanding its chat app Messenger and let businesses leverage it to communicate with individual consumers. Zulily and Everlane are the first to partner with Facebook on this effort.
The idea is that the companies will be able to use Messenger to send receipts and shipping updates. But as Facebook adds payment capability to the app it seems likely that they could soon also take actual orders through the app.
Both Zulily and Everlane sell products solely online, with no physical storefront, and they are looking to Messenger as a new way to engage with consumers on a more personal level.
One of Everlane's core beliefs is "being intimately connected to our customers" and "knowing what they think about our product," said Everlane's growth product manager Aaron Ginn. When Facebook first explained its mission with Messenger, Everlane was completely onboard, hoping to "to do something interesting allowing customers and businesses to connect at a deeper level," Ginn said.
Knowing that a large percentage of its customers were already on Facebook and Messenger, Everlane figured it would give them an easier way to connect with the brand in a more "free form conversation."
Zulily too is excited about the opportunity Messenger offers for providing better customer experiences.
"We're excited to be one of the first retailers to partner with Facebook to utilize Messenger as a platform to communicate with our customers especially since the majority of our North American orders are placed on mobile," said Dave Atchison, Zulily's SVP of Marketing.