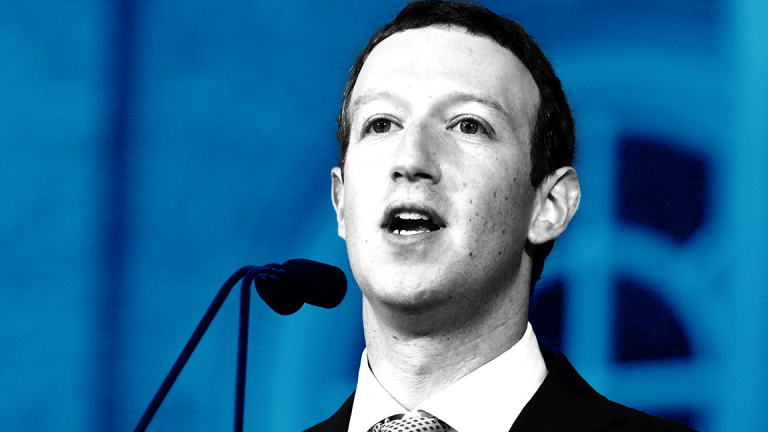 Zuckerberg Finally Breaks Silence on Data Scandal: Was It Worth The Wait?
In a post on Wednesday afternoon, Facebook's CEO detailed what happened in the Cambridge Analytica case and the steps the social media giant is taking to address its lapses.
Mark Zuckerberg finally addressed Facebook Inc.'s (FB) - Get Meta Platforms Inc. Class A Report  growing data scandal after several days of silence, and several analysts said his response appears to have been worth the wait.
In a Facebook post published on Wednesday shortly before the market closed, Zuckerberg laid out a timeline of the events leading up to and following the breach, which allowed political data analytics firm Cambridge Analytica LLC to harvest the data of more than 50 million users without proper disclosures or permissions. 
Over the last few days, the social media giant's stock has plummeted, legislators have called for answers and users and investors have filed class action lawsuits based on the events surrounding the data misuse.
In his post, Zuckerberg outlined the steps the company will take to ensure that a similar breach does not occur again, which include auditing "all apps that had access to large amounts of information" before platform changes in 2014 reduced data access, and further restricting the access developers have to user data.
He concluded his post by taking responsibility for the breach, something investors and users alike had been waiting for during his silence this week.
"I started Facebook, and at the end of the day I'm responsible for what happens on our platform," Zuckerberg wrote.
Wedbush analyst Michael Pachter said the statement was "artfully drafted" and clearly addressed Zuckerberg's need to win back the trust of users.
Going forward, a looming risk of the scandal, Pachter said, is not users deleting their accounts, but the risk of regulation.
"If a consequence of safeguarding data is limiting innocent and appropriate use, like looking up people you don't know and finding a high school friend, [the company] risks lower engagement and lower revenue," Pachter said.
GBH Insights analyst Daniel Ives said Zuckerberg's statement was "a sign of growing up."
"This is a defining period, not just for him, but for Facebook," Ives said. 
Ives said that Zuckerberg's radio silence this week was "unfortunate, and the stock reflected it," but that the quality and detail of his statement was worth the wait.
"It gives a little more credibility to why they waited, to get their facts straight," Ives said. The same holds true for Zuckerberg and COO Sheryl Sandberg's reported absence from an emergency internal meeting the company held yesterday, according to Ives.
"This is a concerted, coordinated effort," Ives said. "[Zuckerberg and Sandberg] knew whatever they would say at meeting would be leaked -- they had to be careful."
Sandberg weighed in with her own post Wednesday afternoon, reiterating Zuckerberg's points and writing, "You deserve to have your information protected - and we'll keep working to make sure you feel safe on Facebook."
Creative Solutions president Tim Bajarin said Zuckerberg reacting too quickly would have done more harm than good.
"I think he did have to have his facts in place," Bajarin said. However, going forward, Bajarin said he wants to see more assurance from the CEO that this kind of data misuse will never happen again, as the data harvesting at the heart of the scandal is tied to the company's very business model.
Zuckerberg will also appear on CNN during Anderson Cooper 360 on Wednesday night for a rare appearance on TV. He plans to sit down with Laurie Segal for an interview airing at 9 p.m. ET, according to the network. Whether Zuckerberg's interview and his Facebook post will be enough to assuage users and investors remains to be seen, Bajarin said.
"How he acts tonight will determine not only how his customers react, but Wall Street as well," Bajarin said.
Facebook shares were up 0.7% at $169.39 Wednesday after two days of sharp declines. In after-hours trading on Wednesday, shares were up slightly.
Facebook is a holding in Jim Cramer's Action Alerts PLUS Charitable Trust Portfolio. Want to be alerted before Cramer and the AAP team buy or sell FB? Learn more now.