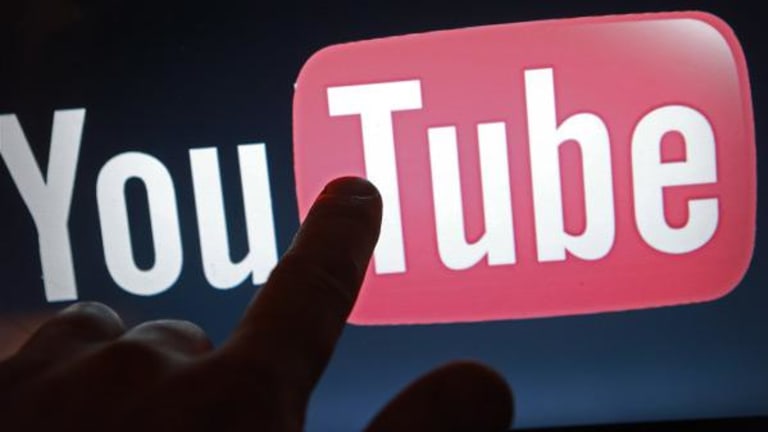 Publish date:
YouTube Faces Backlash From LGBTQ Community; eBay Announces 3-Day Delivery -- Tech Roundup
High-profile vloggers accused YouTube of making LGBTQ content less accessible by placing it behind a restricted mode filter.
High-profile vloggers accused YouTube of making LGBTQ content less accessible by placing it behind a restricted mode filter.
YouTube said today that it was investigating accusations that it was restricting access to videos focusing on LGBTQ issues. 
The company, a division of Alphabet (GOOGL) - Get Report , was responding to LGBTQ vloggers who said that videos referencing same-sex relationships were placed behind a restricted mode filter. YouTube uses the filter to limit access to content that might be deemed inappropriate for wider audiences. 
The controversy comes at a sensitive time for the LGBTQ community as it addresses the fallout from Donald Trump's election. Trump seems likely to roll back certain protections of LGBTQ protections, and a number of his supporters have at times used harsh language to discuss LGBTQ issues. 
Alphabet shares fell about a half a percentage point in Monday trading. 
Alphabet is a holding inJim Cramer's Action Alerts PLUS Charitable Trust Portfolio. See how Cramerrates the stock here. Want to be alerted before Cramer buys or sellsGOOGL?Learn more now.
The videos included discussions of sexuality and same-sex marriage but also encompassed music videos. Among the vloggers who registered their concerns were influencers Rowan Ellis and Tyler Oakley. Ellis's video accused YouTube of anti-LGBTQ bias. Ellis said that she had about 40 of her videos with LGBTQ content placed in restricted mode. 
"This is something that no one is really sure how it's working, but we know that it has a targeted affect for LGBTQ individuals whether that is automatic tagging of content that they don't thing is appropriate," Ellis said in a video. "This is something that goes beyond a mistake that YouTube made to draw attention and fix later."
In a Sunday night Tweet, YouTube CEO Susan Wojcicki said that the LGBTQ community was "important" to YouTube and that she was "pushing her team to investigate." 
The Boston-based social media company Smack said that it had closed a second round of funding totaling $1.8 million. Smack will use the capital largely for developing its promising video chat app called Fam. 
Fam enables multiple people to chat with one another in iMessage. It is user friendly, requiring just a few clicks to launch a successful group video chat. It is among the Top 25 social networking apps on the App Store. 
The company is due to release a new, improved version of the app, although it closed the funding in last December. The latest group of investors included Flybridge Capital, DraftKings founder Jason Robbins and former Twitter (TWTR) - Get Report executive Jeff Seibert. 
Fam also raised $2 million in 2015 from Flybridge and other investors. 
That was prior to its entering the video chat market, which tech observers believe will grow significantly as products and services improve. 
When it launched in 2013, Smack offered a web-based social news service targeting high school students. The Smack website posted user-generated content articles and photos from a network that grew to over 11,000 schools nationwide. 
Two years later, the company launched Fam to widen the news service's distribution. The video service has been an outgrowth of the chat app and its quick popularity dovetails with consumers increasing interest in online video. That's particularly the case among younger generations. 
A test product, Smack Live, allowed small groups to broadcast to live audiences. But a popular byproduct of this service was that small groups could spend hours together virtually. This discovery led to the launching of Fam last December.  
Fortune magazine described Fam as a group Facetime, and it has also been called one of the top 10 best apps for iMessage. Fam ranks No. 3 app on the iMessage App Store, and No. 23 in the Social Networking category on the iOS App Store.
The company's most avid users are girls in the 13 to 21 age group. Smack says that it has millions of registered users. 
Now even eBay (EBAY) - Get Report is feeling the Amazon effect.
On Monday the online auction site formally announced that it would guarantee delivery of some 20 million types of products within three days. eBay's Guaranteed Delivery will launch in the U.S. this summer. 
The company has already been providing three-day service for roughly two in three shipments. But in the Amazon-fueled, hyper-competitive e-commerce environment, eBay felt that it had to make consumers aware of its commitment. 
eBay Shares rose slightly in Monday trading. 
Strong customer service, particularly delivery times, are considered a key to the success of online retailers. Amazon has invested billions on new warehouses and improvements to its vast logistics systems. It has even tested a delivery drone in Great Britain. Many e-commerce sites have upped their own commitments to ensuring that customers will receive goods speedily. 
Amazon offers same or one-day delivery on one million items, including groceries and apparel, and has more recently launched two-hour delivery for about 25,000 products. 
eBay says that for consumers, a guaranteed delivery date ranks second for consumers after free shipping. The company will give users one- and two-day delivery options. 
If a guaranteed product arrives late, it will refund the shipping cost. In cases where there is free shipping, buyers will receive a credit toward their next purchase. 
ebay offers free shipping on two in every three purchases. 
"While the majority of items on eBay already ship within 3 days or less, as well as for free, Guaranteed Delivery will give shoppers even faster delivery options and the confidence that their items will arrive on time," said Hal Lawton, Senior Vice President of North America at eBay, in a statement.
This article is commentary by an independent contributor. At the time of publication, the author held no positions in the stocks mentioned.