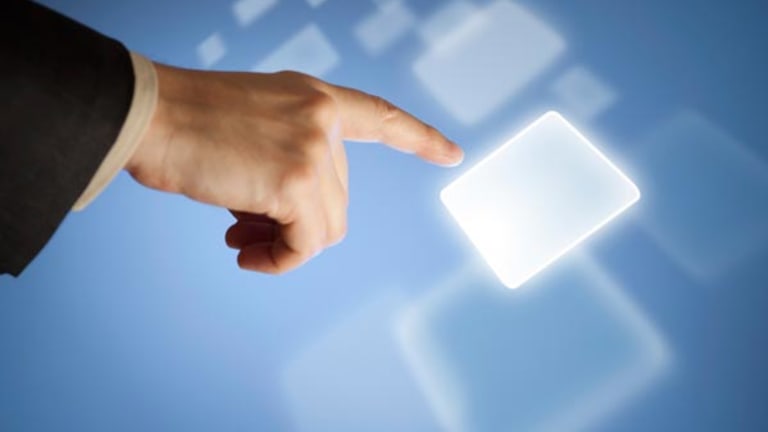 Your Smartphone's Biggest Hazard Is You
Self-inflicted damage is more common than theft or loss.
NEW YORK (
) -- Lost your smartphone? Thieves pinched your iPhone?
You're in the minority.
The biggest killer of smartphones is ... damage. Cracked screens, water seepage and other hardware injuries top the list.
This shouldn't have surprised me, but it did while I was researching whether smartphone insurance is worth the investment (read the result
).
In my household, we've damaged more phones than we've lost over the years (a ratio of all but 1:1).
Kelton Research offered
specifics on the types of damage
last spring after surveying 1,000 smartphone owners over 18 years old.
The two most popular ways to hasten a smartphone's death by damage? Dropping it down the stairs or spilling a drink on it both came in at 29%. Giving it to a child (25%) and dropping it into the toilet (20%) were next to blame. (If that last outcome makes you squeamish, you probably don't want to hear that 59% said they'd reach into the toilet to retrieve a phone.)
Insurance claims mostly echo the results.
T-Mobile
told me that four out of five claims for its Premium Handset Protection program were due to damage or loss. The top culprits? Drops and water damage.
Other insurers also definitely put damage way above loss and theft. All insurers say smartphone malfunctions are minor as well.
The
Worth Ave. Group
, a specialty insurer, says that 80% of iPhone failures are due to accidental damage. The leading cause: Water damage, at 40%, with a large number of iPhones somehow slipping into the toilet, says the company.
Being dropped and damage by small children were the next biggest causes. Worth doesn't cover losses, but it does offer theft insurance and gets about 10% to 15% of its claims due to theft.
Another insurer,
SquareTrade
, puts the chances of losing your iPhone to thieves at a mere 4% to 5% based on
. Partly because of those low stats, SquareTrade doesn't offer loss and theft coverage and covers just accidental damage.
This way, said founder Steve Abernethy, SquareTrade's insurance is cheaper, at $99 for two years of iPhone 4S coverage. Accidental damage, of course, is the biggest claim. (See a comparison of iPhone insurance rates over two years
here.)
"What's happening is there was the iPod touch and it was an MP3 player. All of a sudden, the iPod touch became a game station and failures went through the roof as parents gave them to their kids," Abernethy said.
But the best data may be from
Asurion
, which estimates one in four people will lose or damage their phone this year. Asurion is the default insurer for
Verizon
(VZ) - Get Verizon Communications Inc. Report
,
AT&T
,
Sprint
(S) - Get SentinelOne, Inc. Class A Report
and
Deutsche Telekom's
(DT) - Get Dynatrace, Inc. Report
T-Mobile. It insures more than 95 million consumers.
Perhaps because its policies cover loss and theft (unlike some competitors) and fees are built into the monthly phone bill, Asurion gets some good data from "more than 95 million consumers," said Bettie Colombo, Asurion's senior director of marketing communications.
Of consumers who opt for Asurion's coverage and end up making a claim, 50% are due to loss or theft, 47% to accidental damage and 3% to device malfunction. This differs from what other reports and insurers say, but keep in mind the numbers only take into account consumers who buy insurance and make a claim.
If you want to avoid an early smartphone demise, get a good case, buy insurance if you feel it necessary, and keep these stats in mind:
Be more careful on the weekend. More claims are filed on a Monday than any other day of the week, according to Asurion.
Men are more likely to lose a smartphone than women (19% vs 13%), according to Kelton Research.
Those under 30 years old are much more likely to damage their device compared to those over 30 (54% vs 23%), according to Kelton Research.
90% of loss and theft occur in the first 18 months of device activation, says Asurion.
One-third of parents surveyed by Asurion had to replace at least two phones given to their children in the past 24 months.
In the same Asurion survey, 48% of high school and college-age students had to make a claim to replace a phone.
(Also check out
Protect Your Smartphone Without Insurance).
Of course, many people still forgo insurance. Sometimes they even skip a strong phone case.
"You still see a lot of people with cracked screens," says William A. Stofega, an analyst with market researcher IDC, which recently reported
smartphone sales are up 42.1% from a year earlier.
This article was written by an independent contributor, separate from TheStreet's regular news coverage.
Tamara Chuang is an outside contributor to TheStreet. Her opinions are her own.