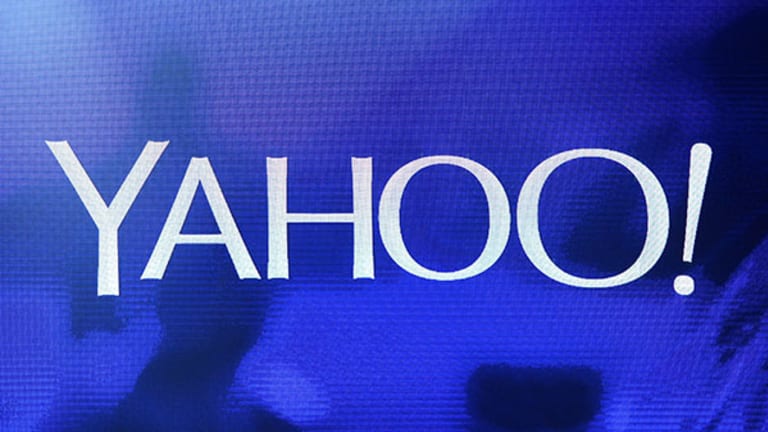 Yahoo! Shares Slump Amid Concerns Over Marissa Mayer's Spending Habits
Yahoo! shares fall into the red on the year, after Bank of America downgrades it amid investor concern on what it might do with the proceeds from the Alibaba IPO.
NEW YORK (TheStreet) –– Yahoo! (YHOO) shares have slipped back into the red on the year, down 3.7%, after Bank of America downgraded it amid investor concern regarding what it might do with its mega-stake in Chinese e-commerce titan Alibaba (BABA) and the proceeds from Alibaba's recent initial public offering.
CEO Marissa Mayer has $8 billion she can return to shareholders but her style doesn't suggest she'll put the $5 billion haul Yahoo! executives can spend back in investors' pockets -- it's more likely that dough will head for M&A. The company is locked into Alibaba for the next year, and it won't unload more stock soon. Shares are down by 9% so far this week, as part of a bigger market selloff.
After Alibaba's IPO, speculation has been that Yahoo! and Mayer may be looking to put some of the proceeds from the sale to work buying companies that can boost revenue and engagement.
"It feels like most small and mid-cap Internet companies are possibilities," said one hedge fund analyst, who declined to be named. "Given the recent deal for Community, it seems she [Mayer] is desperate for content." The analyst owns Japanese-based Softbank -- which holds a stake in Yahoo! Japan, and not Yahoo! -- because "of the risk" of what Mayer might do once the company receives the cash infusion from the Alibaba stake sale.
-- Written by Jon Marino and Chris Ciaccia in New York
>Contact by Email.