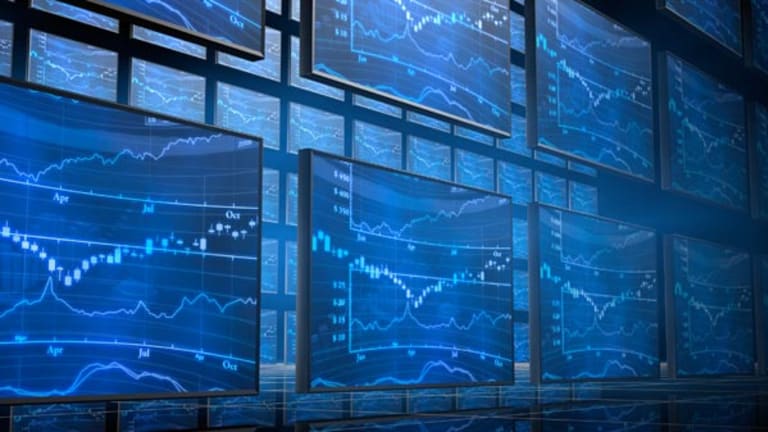 Yahoo! Shareholders Left With a Long Facebook Battle
With board battles and asset sales in the rear view mirror, Yahoo! shareholder activists face a long battle against Facebook.
With board battles and asset sales in the rear view mirror, Yahoo! shareholder activists face a long battle against Facebook.
NEW YORK (
) -- For
Yahoo!
(YHOO)
investors, what a difference a year makes?
There has been a lot of change, but not when it comes to the floundering tech giant's share price.
At this time last year, co-founder Jerry Yang still held a tight grip on Yahoo!'s board and its digital content transformation, battling with shareholders to retain the company's Asian assets. Yang has since left Yahoo!. Last week, amid the lingering management and board reshuffle, Scott Thompson was ousted as CEO. That, in turn, settled a proxy contest with activist fund
Third Point
, leading up to Yahoo!'s sale of a 20% stake in Chinese ecommerce giant
Alibaba
for $7.1 billion on Sunday.
No doubt, it's been a game-changing 12 months for Yahoo! and a busy past week, but forgive investors if they haven't noticed.
Yahoo! runs out of short-term fixes as its competition ratchets up.
Yahoo! shares are off over 4% in the last year, underperforming major U.S. indices. Yet management is now about as shook up as it can be and Yahoo!'s balance sheet is strengthened by its
. If Yahoo! shares can't break even for 2012 after all this action, it may tell investors that the Web search pioneer's uncertain footing warrants more focus than short-term fixes.
Investors are now faced with a sobering picture of the company's long-term prospects as it tries to build a strategy to compete with the likes of a newly listed tech giant in
Facebook
(FB) - Get Report
and other fast-growing Web threats.
"The bottom line is that with Yahoo!'s now planned sale of its Alibaba assets, the biggest one year catalyst for shares has been removed," wrote Piper Jaffray analyst Gene Munster in a Monday note to clients downgrading Yahoo!'s shares to neutral.
Investors like Daniel Loeb-run
Third Point
should be celebrating a once-unthinkable amount of change, but instead they're likely bracing for a fast-moving war for Web ad dollars that Yahoo! is pinning its future on, after giving up on the Internet search business it pioneered over a decade ago. In this looming war, Yahoo! has done little to prove that it's dominant Web portal will be a long-term answer to the growing threat of social networks like Facebook,
Twitter
and
LinkedIn
(LNKD)
.
Investors may have taken their eye off of the Yahoo!'s core Web ads business, only to be reminded of its challenges when all the other distractions faded on Monday.
"We believe the turnaround of the core company is likely to be a slow, multi-year process now that the company is again working with a new CEO...
We believe investor attention must be shifted to the core of Yahoo!, which we believe remains challenged," Munster concluded.
Investors shouldn't expect any other asset monetization efforts to bear fruit in coming quarters, either, even if significant value remains trapped in Yahoo's $19 billion market capitalization.
Just to get to an $18 price target, Oppenheimer analyst Jason Helfstein lays out a multi-year, three-step process that focuses on the eventual initial public offering of China-based Alibaba, which could allow Yahoo! to exit its remaining 20% stake at a higher price. Helfstein's sum of the parts valuation also shows that most of Yahoo!'s market cap comes from its Asian assets and not its core business, a contention widely held among the ranks of Wall Street analysts.
Although Helfstein sees a low-probability prospect that Yahoo! shares could one day fetch $24 due to higher-than-expected Asian asset sale values, the problem is that the company's operating results will be front-page news long before then, with an Alibaba IPO or
Yahoo! Japan
sale likely years away.
Yahoo!'s core struggles materialized in mid-2011 when it fell short on a shift toward digital advertising growth to replace the search business it ceded to
Microsoft
(MSFT) - Get Report
after a string of market share losses to
Google
(GOOG) - Get Report
. As Yahoo! shares tumbled, an investor chorus led by Loeb of Third Point called for an overhaul of its board and management ranks, while asking that the company monetize its Asian assets to benefit shareholders.
In a swift chronology of change, Yahoo! fired former CEO Carol Bartz in September and subsequently said it was considering strategic options, a code word for asset sales or divestitures. In 2012, co-founder Yang stepped down from Yahoo!'s board and subsequently cut his ties to the company. In February, long-time chairman Roy Bostock stepped down amid a sweeping board overhaul, including the exit of three other directors.
Still, those moves and the hiring of former PayPal chief executive Scott Thompson didn't impress Loeb of Third Point, who launched a proxy contest to nominate board directors in March.
In May, Loeb revealed that Yahoo!'s former CEO Scott Thompson hadn't earned a computer science degree from Stonehill College and called for the newly appointed CEO to be fired along with key board members, further pushing his proxy along. Yahoo! fired Thompson, replaced him with interim CEO Ross Levinsohn and settled Third Point's proxy campaign last Sunday by taking Loeb and two other hostilely appointed directors to the company's board.
Now Loeb, interim CEO Levinsohn and the company's board will need to actually show durable growth at Yahoo!'s core, after two quarters of false starts and few asset sales expected for 2012 or even 2013.
Nevertheless, Yahoo! bulls still dot the landscape.
"We are positive on the new board at Yahoo, including Dan Loeb from Third Point Capital," wrote Colin Gillis of BCG Partners on Monday. "We see the new board as increasing the pace of decision making, reducing the potential for Yahoo to stray off into tangent business directions such as ecommerce, increasing the focus on Yahoo's core media business, and limiting the potential for large dilutive acquisitions," he wrote in upgrading Yahoo!'s price target to $20 from $18.
While Gillis highlights board changes and a better strategy as the top reasons for his upgrade, he also sees a benefit from hiring Levinsohn, who brings significant digital media experience as the company refocuses on its highly popular and trafficked Web properties and expands its content offerings. The analyst also highlights $5 billion in share repurchases as another catalyst for the company's earnings and stock price.
"By returning the Yahoo focus to being a digital media property, and focusing on programming content and developing distribution agreements to expand its video content, there is reduced execution risk for the turn around," adds Gillis.
Still tremendous challenges remain, accentuated by how Facebook's $16 billion-plus IPO completely overshadowed Yahoo!'s asset sale and management overhaul, highlighting a generational shift in Silicon Valley as a younger breed of social networks steal thunder from pioneers like
AOL
(AOL)
and Yahoo!.
Yet whether tech old guard or tech new guard, the divergence between Yahoo!'s short-term fixes and long-term core challenges circles back to a case made by Jim Cramer in January: when it comes to
, success stories like
IBM
(IBM) - Get Report
,
Intel
(INTC) - Get Report
and
Apple
(AAPL) - Get Report
have been the exception, not the rule.
After positive first quarter results it's now up to Yahoo! to deliver on a turnaround after previous management fell short. For investors who've been buffeted by a flurry of headline-grabbing short term changes, it may be a long haul.
Interested in more on Yahoo!? See TheStreet Ratings' report card for
this stock
.
For more on Yahoo!'s struggles, see
can take to succeed. Also see what Yahoo!
from Warren Buffett for more on its management change.
Check out our new tech blog,
Tech Trends
. Follow TheStreet Tech
.
--
Written by Antoine Gara in New York
>To submit a news tip, send an email to: